Special Projects Manager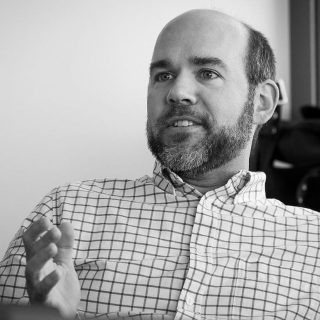 David Simmons Wood joined Early Music America in September 2015. He is a full-time Instructor of Music at Kansas State University's School of Music, Theatre, and Dance, where he directs the early music ensembles and teaches courses in music theory, history, critical listening, and performance practice.
Previously, David served as the Music Director for WFIU Public Media and Music Director for First United Church, both in Bloomington, IN.
His performing career has included appearances with Dallas Bach Society, The Orchestra of New Spain, The New York Baroque Dance Company, New York State Baroque, Texas Choral Artists, and Fenix de los Ingenios, as well as performances at the Boston, Indianapolis, and Bloomington Early Music Festivals.
He holds degrees from Kansas State University (B.M. Voice) and the University of North Texas (M.M. Voice and Choral Conducting) where he was the teaching assistant to Dr. Lyle Nordstrom. He also studied early music ensemble direction at the Historical Performance Institute at Indiana University's Jacobs School of Music.