What is Early Music
What is Early Music
OUR TEAM  I  BOARD OF DIRECTORS  I  YOUTH ADVISORY BOARD MEMBERS I  WHAT IS EARLY MUSIC?
The term "early music" refers to both a repertory (European music written before about 1800, including medieval, Renaissance, Baroque, and early classical music) and an approach to performance ("historically-informed performance" including the use of period instruments).
Intro
Early music practitioners seek to discover and perform music from times past, to explore a repertory of music that is otherwise little known. From Gregorian chant to the music of Bach and Mozart, the repertory spans a millennium, from roughly 800-1800.
Early music specialists also aim to recreate the sound-worlds of earlier times through the use of period instruments and techniques. They base their interpretations on the accumulated evidence of original instruments, manuscripts, first editions, and the remarks of theoretical and instructional treatises, rather than on "received tradition" passed on by previous generations of performers and teachers.
The field plays an important role preserving our cultural knowledge by knowing where music comes from, how it has developed and evolved, and by celebrating the history of the human experience that surrounds its creation. Historical performance allows us to not only hear this music, but also to hear it recreated on the instruments for which it was originally written. Through a wide variety of programs and initiatives Early Music America seeks to keep this important tradition alive.
History of the Early Music Movement
The revival of interest in early music can be traced all the way back to Felix Mendelssohn, who "revived" the music of Bach (the St. Matthew Passion in 1829) after several decades during which Baroque music was not regularly performed. The idea of historically-informed performance goes back to the work of Arnold Dolmetsch in late 19th-century London, who began making copies of viols, lutes, harpsichords, and other old instruments, and studying Baroque-era treatises for information on how music was performed in earlier times.
In the early 20th century, early-music pioneers like Wanda Landowska (harpsichordist in Paris), Safford Cape (American choral conductor in Belgium), and August Wenzinger (cellist/gambist in Basel) began to teach and record early music. It was not until after World War II, however, that the modern "early music movement" really began to take off. In the United States, Paul Hindemith led an active Collegium Musicum (early music performance program) at Yale during the 1940s, and Noah Greenberg founded the New York Pro Musica in 1952. In England, Alfred Deller founded the Deller Consort in 1948, and Thurston Dart taught a generation of early music students in Cambridge in the 1950s. Nikolaus Harnoncourt founded the Baroque orchestra Concentus Musicus Wien (Vienna) in 1953. Gustav Leonhardt gave his debut as a harpsichordist in 1950 and began teaching at the Amsterdam Conservatory in 1954; Frans Brueggen began teaching recorder at the Royal Conservatory in The Hague in 1955. So in many different countries, at about the same time, an interest in historically-informed performance of medieval, Renaissance, and Baroque music developed.
The movement grew exponentially and internationally in the 1960s, 70s and 80s, perhaps peaking in the early 90s with the ascent to the top of the Billboard Classical charts of Anonymous 4's recordings of medieval music. To mention just a few of the more influential early groups: in America, the Boston Camerata (founded 1954; directed by Joel Cohen since 1968) and the Waverly Consort (founded by Michael and Kay Jaffee in 1964); in England, Musica Reservata (founded by Michael Morrow in 1960), the Early Music Consort (founded by David Munrow in 1967), and the Consort of Musick (founded by Anthony Rooley in 1969); in Germany, Capella Antiqua of Munich (founded by Konrad Ruhland in 1956), and the Studio der fruhen Musik (founded in 1960 by American Thomas Binkley). Baroque orchestras boomed in the 1970s: La Petite Bande (Sigiswald Kuijken) was founded in 1972; the English Concert (Trevor Pinnock), the Academy of Ancient Music (Christopher Hogwood), and Boston Baroque (originally called Banchetto Musicale, Martin Pearlman) were all founded in 1973; Tafelmusik (Toronto), Les Arts Florissants (William Christie), and the Amsterdam Baroque Orchestra (Ton Koopman) were founded in 1979, Philharmonia Baroque Orchestra (San Francisco) in 1981.
Short Bibliography
Books about Early Music in General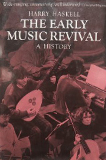 The Early Music Revival: A History
By Harry Haskell
Thames and Hudson, 1988; Dover, 1996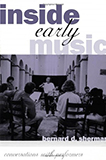 Inside Early Music: Conversations with Performers
By Bernard Sherman
Oxford University Press, 1997
The End of Early Music
By Bruce Haynes
Oxford University Press, 2007
The Authenticity Wars
Playing with History
By John Butt
Cambridge University Press, 2002
Authenticity and Early Music
By Nicholas Kenyon
Oxford University Press, 1988
Text & Act: Essays on Music and Performance
By Richard Taruskin
Oxford University Press, 1995
Books about Performance Practices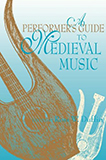 A Performer's Guide to Medieval Music
By Ross Duffin
Early Music America Performer's Guides to Early Music; Indiana University Press, 2000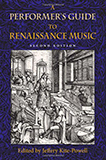 A Performer's Guide to Renaissance Music
By Jeffery Kite-Powell
Early Music America Performer's Guides to Early Music; Schirmer Books, 1994; 2nd edition, Indiana University Press, 2007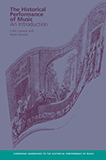 The Historical Performance of Music: An Introduction
By Colin Lawson and Robin Stowell
Cambridge University Press, 1999 (discusses Baroque and Classical music)