Add Your Event
View, Edit, or Delete Your Events
The EMA Member Concerts & Events Calendar is for 
time-sensitive events
, such as 
in-person concerts, livestreaming performances or video premieres, and live online events such as webinars. Events hosted by organizations/ensembles should be posted from an EMA Organization Member account. Videos available on-demand (temporarily or permanently) should not be submitted as multi-day events. Please submit Early Music News & Press Releases about these or other activities.
2023 Boston Early Music Festival: A Celebration of Women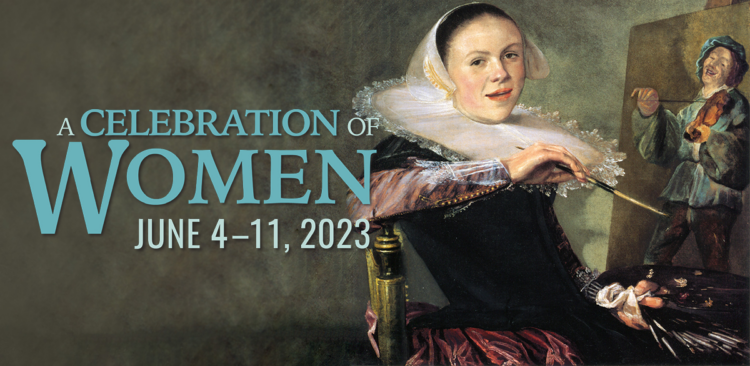 Our Festival—A Celebration of Women—will be an inspiring week honoring the work of women musicians both living and departed, as well as poets, painters, librettists, actors, scholars, publishers, dedicatees, and patrons, in addition to administrators, directors, and theater technicians, reminding us that women have been an integral part of classical music all along!
2023 Centerpiece Opera: Circé
After the divine sorceress Circé welcomes Ulisse and his weary companions to her island home, the forces of love, magic, and fate clash and threaten to ensare them all. First performed in 1694 at the Paris Opera, Circé features a libretto by renowned poet Louise-Geneviève Gillot de Saintonge. Be captivated as this epic adventure comes to life on stage with opulent, period-inspired costumes, brilliant Baroque dance, breathtaking sets, and utterly gorgeous music.
2023 Chamber Opera: Alcina
Francesca Caccini was one of the most important musical figures in Florence during the earliest years of opera as an art form, and in 1625, she created the first opera by a woman composer, La liberazione di Ruggiero dall'isola d'Alcina. At the center of this brilliant, witty entertainment is a struggle of illusion and destiny as the sorceress Alcina stands between the valiant magician Melissa and her quest to save the warrior Ruggiero.
7 Days of Festival Concerts
The 2023 Festival will feature lively and engaging concerts Early Music's most exciting artists and ensembles—from legendary superstars to emerging talents. Plus the Organ and Keyboard Mini-Festival!
The World-Famous Exhibition
The heart of the Festival, our Exhibition is the largest Early Music trade show in North America, with makers of period instruments, music publishers, dealers in rare books, prints, and manuscripts, representatives from the finest conservatories, and more Early Music professionals.
Concurrent Events
Festival Week in Boston features a vast array of Concurrent Events, including Family Day, lectures, an Engaging Communities event, Dance Workshops, Performances Masterclasses, and more.
Fringe Concerts
One of the most important features of every Festival is the remarkable array of Fringe Concerts by dozens of artists and ensembles from around the world.
Highlights from this calendar are included in the weekly E-Notes email newsletter (Tuesdays). Selections are made based on variety of event types and geographic regions.
EMA does not share non-EMA events on our social media platforms.