The Events Calendar is best for live, time-sensitive events, such as in-person concerts, livestreaming performances/premieres, and live broadcasted events such as webinars.
On-demand or non-time-sensitive performances should be submitted to the Online Performances. 
AEM ONLINE – A Cantus Firmus Connection for Viols and Friends of Viols with John Mark Rozendaal
September 19 @ 3:00 pm

-

4:30 pm

EDT

$25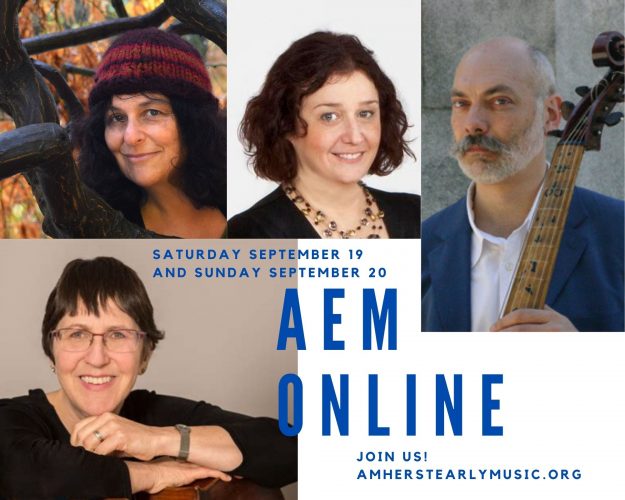 In the 16th century, viol-playing musicians cultivated improvisation (the fast method of composition), and composition (the slow approach to improvisation) by dividing the breves of a slow-moving cantus firmus into various rhythms, and using those rhythms to cast harmonizing melodies over and under the subject to create expressive rhetorical statements and impressive contrapuntal structures.
In this class we will look at two distinct repertoires that actually involve the same musical materials and techniques to create quite different affects: the Recercadas of Diego Ortiz based on La Spagna; and the English In nomine as practiced by William Byrd and his forebears. Ortiz's compositions are offered as examples for students of improvisation. The In nomine was an exercise in composition. Both genres also served as exercises in performing musicianship, which is how we will be using them.