The Events Calendar is best for live, time-sensitive events, such as in-person concerts, livestreaming performances/premieres, and live broadcasted events such as webinars.
On-demand or non-time-sensitive performances should be submitted to the Online Performances. 
AEM ONLINE – Bicinia Sacra: Lutheran Hymns in Original Notation with Mary Springfels – AUGUST 8
August 8 @ 3:00 pm

-

4:30 pm

EDT

$25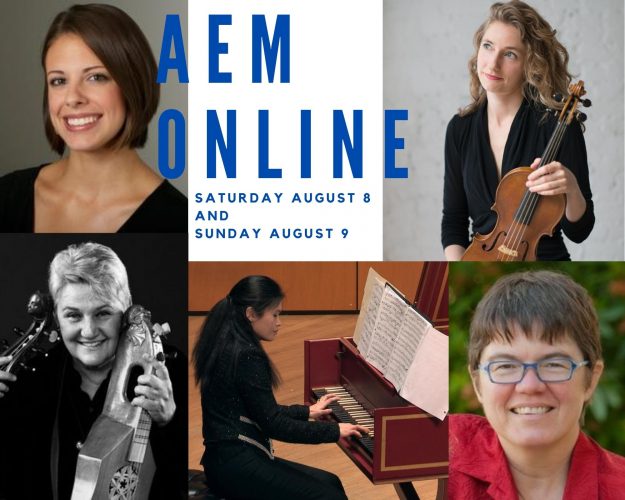 What better way to introduce yourself to 16th-century notation than by playing melodies that are already beloved and familiar?  Caspar Othmayr (1515-1553) has provided us with the very thing.  Othmayr was an ardent Lutheran who composed a little book of duets designed for student and family use.  These bicinia are both accessible and charming.  We'll look at Othmayr's settings of classic Lutheran hymns:  Von Himmel Hoch, Aust Tieffer Not, Christ Lag in Todes Banden, and Ein Feste Burg.
You will have access to music, an audio file, texts and translations ahead of the class. Open to:  instruments and voices. Pitch: a=440.
REGISTRATION OPENS AUGUST 3!