On-demand or non-time-sensitive performances should be submitted to the Online Performances.
Due to the COVID-19 pandemic, many of the festivals and workshops listed in calendar have been or may be canceled. Please use the contact information below for details.
AEM ONLINE ~ Doulce Dulcian with Marilyn Boenau and Kevin Devine
May 24 @ 1:00 pm

-

2:30 pm

EDT

$25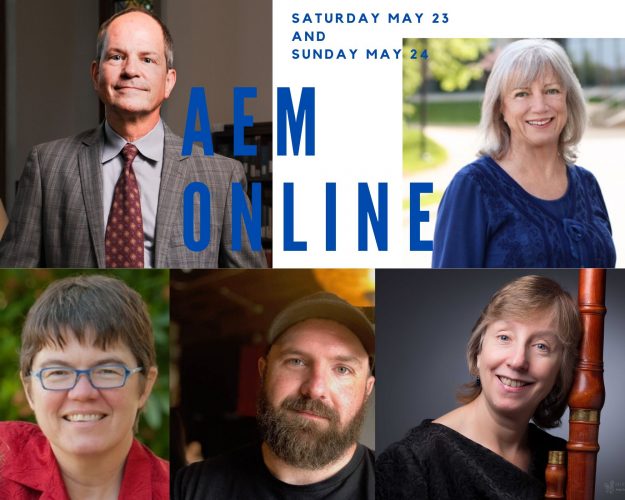 Explore Renaissance rhythm and articulation on the dulcian! We'll play an early 16th-century canon by Jacob Obrecht and we'll use articulation to clarify rhythm and phrasing. We'll compare wind articulation to the sound of a harpsichord piece played with historical fingerings from the Susanne van Soldt ms. (ca. 1570's). You'll join Kevin on bass or tenor dulcian and play a Diego Ortiz recercada over the passamezzo antico and a diminution on the beautiful Doulce Memoire. We'll end with a gorgeous late 16th-century duo by André Pevernage for tenor and bass from an easy-to-read original print or modern notation. Music for the class will be available ahead of time.
For: bass and tenor dulcians. A=440.