The Events Calendar is best for live, time-sensitive events, such as in-person concerts, livestreaming performances/premieres, and live broadcasted events such as webinars.
On-demand or non-time-sensitive performances should be submitted to the Online Performances. 
AEM ONLINE – Orlande de Lassus: Il Magnifico with Pamela Dellal – AUGUST 2
August 2 @ 3:00 pm

-

4:30 pm

EDT

$25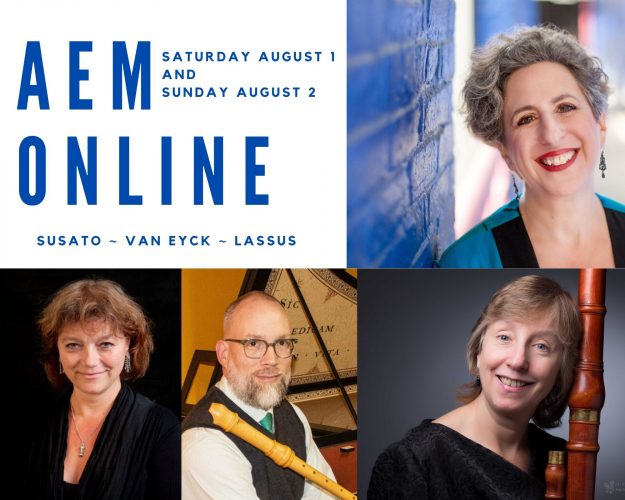 Orlande de Lassus (Orlando di Lasso) (c. 1532–1594) is one of the most famous composers from the 16th century, with an output of spectacular depth and variety.
While Lassus' reputation during his lifetime was stellar, his posthumous reception has been spotty – he's less highly regarded than predecessors and contemporaries such as Josquin, Ockeghem, and Obrecht. This may be partly due to his ability to produce short, simple, and accessible pieces in many genres that appealed to his patrons, instead of concentrating on highly ambitious and elaborate contrapuntal works.
We'll spend some time in his genial company – exploring four- and five-part works in four languages and various styles. Scores will be provided with parts in G, C and F clefs, as well as texts and translations. All pieces will be available to play with pre-recorded tracks, and parts and tempi can be adjusted during the session for additional flexibility. In addition to making music together, we'll take a look at some of the techniques and expressive innovations of Lassus' style. Singers, recorder players, and viol players are welcome! Pitch: A=440.