On-demand or non-time-sensitive performances should be submitted to the Online Performances.
Due to the COVID-19 pandemic, many of the festivals and workshops listed in calendar have been or may be canceled. Please use the contact information below for details.
AEM ONLINE ~ Viola da Gamba Boot Camp in Slippers with Wendy Gillespie
May 24 @ 3:00 pm

-

4:30 pm

EDT

$25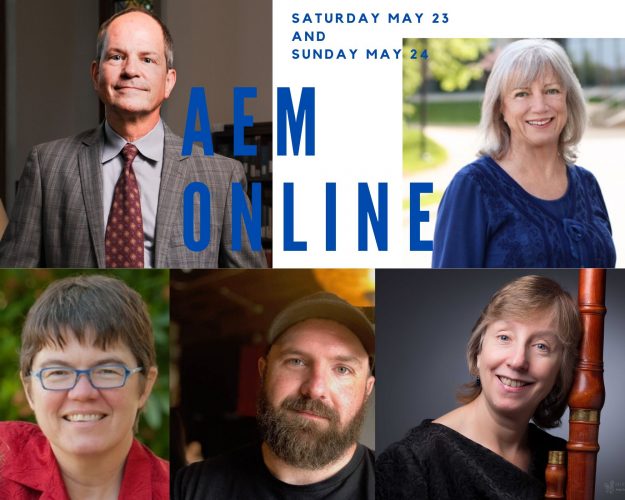 Routine helps us to limit the number of decisions we have to make. How about a practice routine for the viol? The more technical aspects of our playing we can get on autopilot, the more we can concentrate on listening to others whilst playing our own parts just as we want them to sound. Any size of viol is very welcome. (I shall be playing on a D bass, so if you are playing something other than a D instrument, we will occasionally play in lovely parallel organum.) Let's try to get better while we're on our own, all together! Music for the class will be available in advance.
Pitch: A=415  Open to: all viols.