EMA members can add their events to the calendar through the "Events" section their membership account accessed at the top righthand corner of this page.
Bach & the Romantics / Bach & – An Offering of Musique du Jour Presents!
March 9 @ 7:30 pm

-

9:00 pm

$7 – $25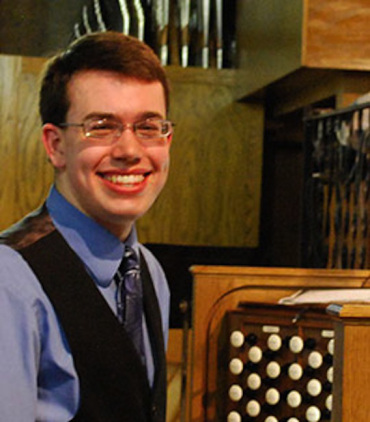 Bach &
Enjoy virtuosic concerts, each exploring the connections between Johann Sebastian Bach and his predecessors, contemporaries, and successors, performed by young master organists on the magnificent Paul Fritts Baroque Organ in the Church of the Ascension, 2330 Viewmont Way, Seattle (Magnolia).
Watching the organist playing right in front of you!  No sitting side-saddle or craning your neck to see the organist in a loft!!
Wyatt Smith, organist
Program
Fantasia and Fugue in G minor, BWV 542          Johann Sebastian Bach (1685–1750)
Five Chorale Preludes
Herzliebster Jesu, BWV 1093                                                                                Bach
            Herzliebster Jesu, op. 122 no. 2                                  Johannes Brahms (1833–97)
Herzlich tut mich verlangen, op. 122 no. 10                                                  Brahms
            Herzlich tut mich verlangen, BWV 727                                                                Bach
            O Lamm Gottes, unschuldig, BWV 656                                                                 Bach
Sonata No. 4 in B-flat, Op. 65                                                  Felix Mendelssohn (1809–47)
Allegro con brio – Andante religioso – Allegretto –Allegro maestoso e vivace
From the Seven Pieces for Organ, Op. 145                                       Max Reger (1873–1916)
No. 1. Trauerode
No. 2. Dankpsalm
American concert organist Wyatt Smith, hailed as playing with "nuance, polish, and personality" (Michael Barone, APM Pipedreams), maintains a very active concert schedule throughout the United States and England.  Indeed, over the last seven years he has performed in twenty-eight states, most notably at St. Thomas Church (New York), St. George's, Hanover Square (London), King's Chapel and Trinity Church–Copley Square (Boston), Yale University (New Haven), the National City Christian Church (Washington DC), the Cathedral of Our Lady of the Angels (Los Angeles), and St. Mark Episcopal Cathedral (Seattle),
Wyatt appeared at the 2012 AGO National Convention in Nashville, Tennessee, as a "Rising Star," having won the AGO/Quimby Regional Competition for Young Organists–Region VI in 2011. His performances have been heard on several episodes of American Public Media's Pipedreams. His achievements in performance were recently recognized when he was named as a member of the "Class of 2016" by The Diapason's program "20-under-30", which recognizes young leaders in the fields of organ, harpsichord, carillon, and church music.
Related Events