UPDATE: Due to the COVID-19 pandemic, many of the festivals and workshops listed here have been or may be cancelled. Please use the contact information below for details.
Bach's Coffee Cantata
March 28 @ 7:00 pm

-

8:30 pm

EDT

Free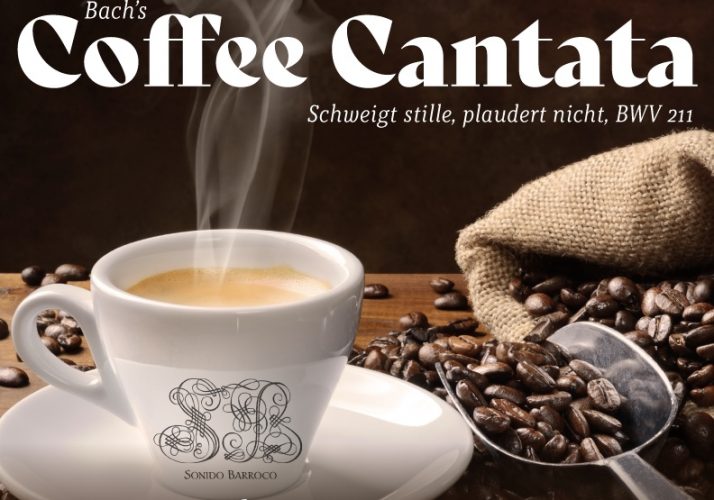 Johann Sebastian Bach's comic "Coffee Cantata" BWV 211
Performed in English at Rosella Coffeehouse
Written in 1735, the Cantata tells the story of a young woman named Lieschen, who loves coffee against the wishes of her father Schlendrian – which literally translates to "stick in the mud"– who tries to wean her off of her caffeinated delight. Schlendrian tells Lieschen that she cannot marry unless she stops drinking coffee, to which his precocious daughter agrees. But when he goes looking for a husband for his daughter, Lieschen secretly tells suitors she must be allowed to drink coffee if they are to marry her. In the end, Schlendrian and Lieschen come to an agreement, with a guaranteed three cups of coffee a day written into Lieschen's marriage contract. The story concludes with them singing the moral: that drinking coffee is natural!
soloists:
Erin McAdams, Soprano
Andrew Tucker, Tenor
Chris Bendrell, Bass
Transverse Flute – Kristin Hayes
Oboe – Sara Vicinaiz
Violins – Alison Fletcher, Ellen Kidwell
Viola – Hector Serna
Violoncello – Diana MacPherson
Double Bass – Andrew Sutton
Harpsichord – Zachary Ridgway