EMA members can add their events to the calendar through the "Events" section their membership account accessed at the top righthand corner of this page.
Blue Heron — Missa Cuiusvis toni (Ockeghem@600, Concert 8)
October 11, 2018 @ 7:30 pm

-

9:30 pm

EDT

$10 – $43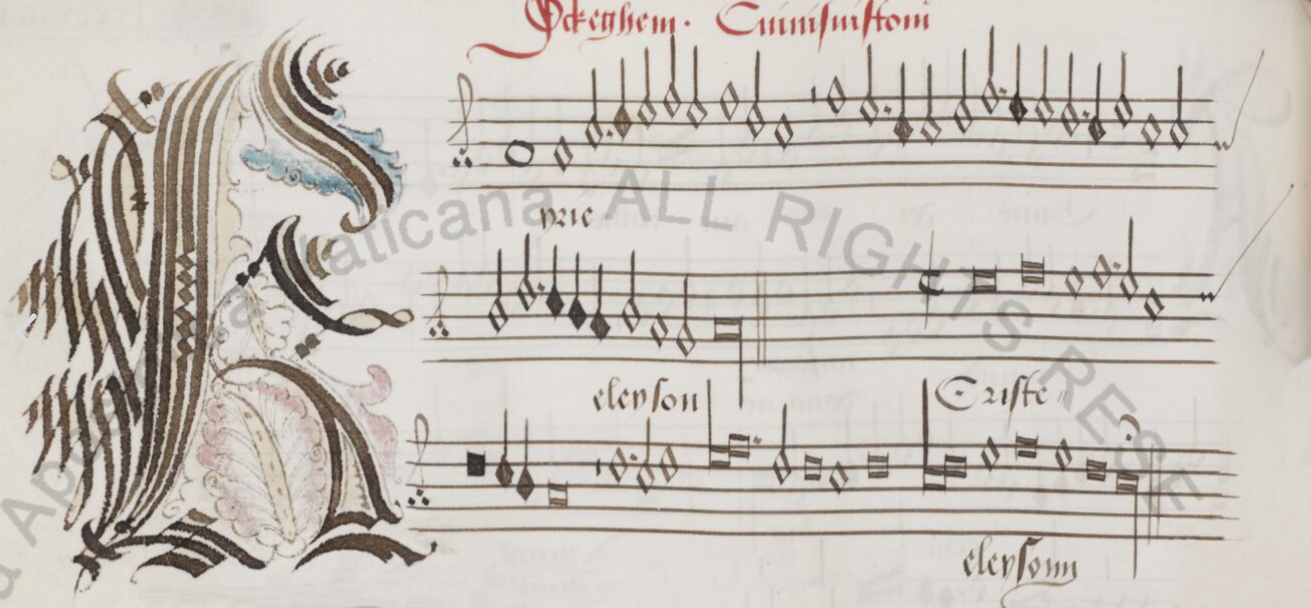 Blue Heron (Scott Metcalfe, dir.) has won the 2018 Gramophone Classical Music Award for Early Music. This season, the group's presentation of the complete works of Johannes Ockeghem (Ockcghem@600) features the composer at his most technically astonishing. We open the season with the "Mass on whatever tone you please," which may be sung beginning on ut, re, or mi—as if using a natural-note scale starting from C, D, or E: in effect, in three different key signatures.
This concert will also be offered by Blue Heron in Cambridge on October 13, 2018.
Doors and box office open at 7 PM
Blue Heron
Margot Rood & Martin Near, cantus
Owen McIntosh, Jason McStoots, Stefan Reed & Sumner Thompson, tenor & contratenor
Paul Guttry & David McFerrin, bass
Program
Johannes Ockeghem (c. 1420-1497), Missa Cuiusvis toni
Anonymous (Chigi Codex), Ave rosa speciosa / Beata mater
Pierre de la Rue (c. 1452-1518), Regina celi
Antoine Busnoys (c. 1430-1492), Amours nous traitte honnestement / Je m'en vois au vert bois
Ockeghem, S'elle m'amera / Petite Camusette
Ockeghem, Se vostre cuer eslongne moy a tort