On-demand or non-time-sensitive performances should be submitted to the Online Performances.
Due to the COVID-19 pandemic, many of the festivals and workshops listed in calendar have been or may be canceled. Please use the contact information below for details.
Continuo for the non-keyboard player with Nigel North
May 30 @ 10:00 am

-

11:30 am

PDT

$25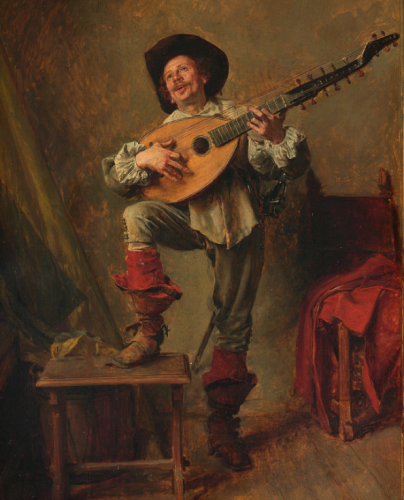 Continuo for the non-keyboard player with Nigel North
SFEMS Workshops 2020 will be held Online May-June on weekends.
In May, 60-75 minute sessions will be offered on Zoom (all times Pacific Standard Time):
Saturdays at 10:00AM, 1:00PM, 3:30PM
Sundays at 10:00AM, 1:00PM, 3:30PM
"Sherry Hours" on Saturdays and Sundays at 5:00PM (free)
Expand your musical horizons as you experience a lecture-demo by renowned lutenist Nigel North on the ins and outs of continuo playing for all instruments.
⭕️ TICKETS HERE ⭕️ (Refresh if page doesn't load)
https://app.arts-people.com/index.php?retail=sfems
Fee and Registration Information
Classes are offered in the following packages:
Five-class pass: $115 ($23/class)
Ten-class pass: $210 ($21/class)
You can purchase more classes at any time! A $5 processing fee will apply to each order.
When you make your class purchase, you will need to designate a login email address and password. If you have paid for a membership, bought tickets or registered for a workshop with SFEMS online before, please use the same login information.
After you register, your receipt will include a link to a survey for indicating your class preferences. (Any classes with enrollment caps or additional fees will be indicated on this form.)
Some time before the class begins, you will receive an e-mail from SFEMS or from the teacher of your class that will include an invitation to join a Zoom meeting.
Additional questions regarding payment and process? Contact Stacey Helley at workshops@sfems.org.
Questions about the sessions?
For Baroque-related offerings, contact director Linda Pearse at baroqueworkshop@sfems.org.
For Medieval/Renaissance-related offerings, director Adam Gilbert at medrenworkshop.sfems@gmail.com.
For Recorder-related offerings, contact directors Rotem Gilbert and Hanneke van Proosdij at recorderworkshop@sfems.org.