Virtual Events
Deep Roots, New Branches – – Music Across Time and Place
October 6 @ 7:00 pm

-

8:00 pm

PDT

Virtual Events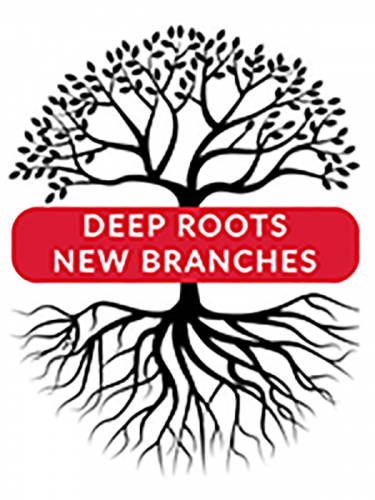 Early Music Seattle presents
Deep Roots, New Branches

No charge | Suggested 
donation
 $20
Each of us discovers "early music" through a different path. Join us for a personal experience of discovery as Ke Guo shares her travels from Western classical music to Chinese traditional instruments and eventually to the centuries-long traditions of Sephardic Jewish and Iberian romances. A doctoral candidate in the School of Music at the University of Washington, Ms.Guo initially studied European classical music in China before learning the Chinese flute, dizi, and the erhu (spike fiddle). Even as her current musical practices incorporate these historic instruments along with piano and voice, she has begun study of the Japanese shakuhachi (flute) and recently began close study of Sephardic and Iberian folklore with Spain's Paco Diez. Join us as we examine the many ways musical pursuits transport us across time and place.
View on EMS website
About Antonio
Antonio was born in South Texas to a Chicano activist and an Italian American VISTA volunteer. Tony moved often growing up. Music and language became constant companions in decoding ever-changing cultural ecologies between South Texas, the Bay Area, and Tucson. This trajectory formed his calling to develop cultural dialogue and empathy. Tony specializes in not belonging anywhere, but making friends everywhere. Mestizaje – a mixed identity formed at the intersection of cultures – shapes his work as a musician, curator, educator, and producer. Having studied on four continents, he plays Afro-Latin, Mediterranean, and Arabic percussion. Previously a K12 teacher, he has served as an educator and curriculum writer for public television and is now the Education Manager at Tacoma Arts Live. Being a working musician is indivisible from being an educator, an arts administrator, and a parent. The same heart that draws him to teach compels him to speak through the drum.
About Ke
Ke Guo is a PhD student in music education with a cognate in ethnomusicology at the University of Washington, school of music. She was born in Wuhan, China, and studied applied mathematics at UCLA for her BS degree. She then obtained an MS in management science & engineering from Stanford University and an MM in music education from San José State University. Before pivoting into music education, she worked in the consulting and tech industry. Her research in world music education and ethnomusicology has covered topics in both Chinese music and Sephardic music. As a vocalist and multi-instrumentalist, she is also active in concerts, and has offered individual concerts as well as collaborative concerts in America and Europe.
The EMA Member Concerts & Events Calendar is for time-sensitive events, such as in-person concerts, livestreaming performances or video premieres, and live online events such as webinars. Videos available on-demand (temporarily or permanently) should not be submitted as multi-day events. Please submit Early Music News & Press Releases about these or other activities.
Highlights from this calendar are included in the weekly E-Notes email newsletter (Tuesdays). Selections are made based on variety of event types and geographic regions.
EMA does not share non-EMA events on our social media platforms.