Add Your Event
View, Edit, or Delete Your Events
The EMA Member Concerts & Events Calendar is for time-sensitive events, such as in-person concerts, livestreaming performances or video
premieres
, and live online events such as webinars.
Videos available on-demand (temporarily or permanently) should not be submitted as multi-day or recurring events.
Information about on-demand viewing periods are welcome as
community news and press releases
.
Early Music Missouri presents "The Excellent Sweetness Of this Floyte Melodious: Solos & Duets for Recorders"
November 6 @ 3:00 pm

-

5:00 pm

CST

$10 – $20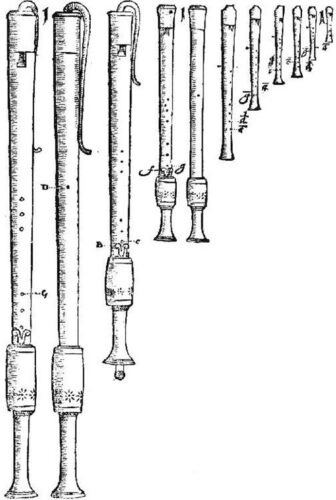 Early Music Missouri continues its 2022 – 2023 season with a concert of wide-ranging music for recorders. Anne Timberlake and Rachel Siegel will perform solos and duets by 16th-, 17th– and 18th-century composers as well as arrangements and compositions by modern composers. These composers include Gibbons, Morley, Van Eyck, Telemann and J.S. Bach as well as Vaughn Williams and others. The concert will feature everything from intricate canons, fanciful birdcalls to elegant Baroque dances and more.
The concert will take place at EMMo's new venue, St. Peter's Episcopal Church in Ladue, MO on November 6, 2022 at 3:00 p.m. Admission to the concert is by a suggested donation of $20 per person.
Anne Timberlake has appeared across the United States performing repertoire from Bach to twenty-first-century premieres. She holds degrees in recorder performance from Oberlin Conservatory, where she studied with Alison Melville, and Indiana University, where she studied with Eva Legene and won the 2007 Early Music Institute Concerto Competition. Critics have praised her "fine technique and stylishness," and "unexpectedly rich lyricism" (Letter V), while highlighting her "dazzling playing" (Chicago Classical Review).
Anne has received awards from the American Recorder Society and the National Foundation for the Advancement of the Arts, and was awarded a Fulbright Grant. With Musik Ekklesia, Anne has recorded for the Sono Luminus label. Anne is a founding member of the ensemble Wayward Sisters, an ensemble specializing in music of the early Baroque. In 2011, Wayward Sisters won Early Music America's Naxos Recording Competition and released their debut CD on the Naxos label in 2014.
Anne remains an active teacher as well as performer, offering private, group and online recorder lessons. She has coached through Indiana University's Pre-College Recorder Program, the San Francisco Early Music Society, the Amherst Early Music Festival, Virginia Baroque Performance Academy, Mountain Collegium, Mideast, Pinewoods Early Music Week, and for numerous American Recorder Society chapters. Anne currently resides in St. Louis, MO.
Rachel Siegel is a recorder player and clarinetist based in St. Louis, MO. Her playing has been praised as "beautifully melodic" (Philadelphia Inquirer) and "compelling" (Maryland Theater Guide). From 2013 – 2017, Rachel served as clarinetist in the "President's Own" United States Marine Band in Washington, D.C. While in the Marine Band, she performed Vivaldi's Recorder Concerto in C Minor with the "President's Own" Chamber Orchestra. She has also performed (on clarinet) with the Washington National Opera Orchestra, the Baltimore Symphony Orchestra, and the Richmond Symphony. Beginning in 2018, she played recorder with several orchestras including the Philadelphia Orchestra, the Atlanta Symphony and the National Symphony Orchestra on its Harry Potter in Concert series.
Rachel received her B.Mus. at the University of Minnesota, studying with Burt Hara. She took M.Mus. degrees from the University of Southern California and Rice University, where she worked respectively with Yehuda Gilad and Richie Hawley. Additionally, Rachel was awarded a Fulbright Grant in 2020. Growing up in St. Louis, Rachel studied with Tina Ward and is honored to call her a teacher and mentor.
The concert is open to the public. The venue features plenty of off-street parking and handicapped accessibility.
The EMA Member Concerts & Events Calendar is for time-sensitive events, such as in-person concerts, livestreaming performances or video premieres, and live online events such as webinars. Videos available on-demand (temporarily or permanently) should not be submitted as multi-day events. Please submit Early Music News & Press Releases about these or other activities.
Highlights from this calendar are included in the weekly E-Notes email newsletter (Tuesdays). Selections are made based on variety of event types and geographic regions.
EMA does not share non-EMA events on our social media platforms.