Add Your Event
View, Edit, or Delete Your Events
The EMA Member Concerts & Events Calendar is for time-sensitive events, such as in-person concerts, livestreaming performances or video
premieres
, and live online events such as webinars.
Videos available on-demand (temporarily or permanently) should not be submitted as multi-day or recurring events.
Information about on-demand viewing periods are welcome as
community news and press releases
.
Early Music Missouri presents "Voz, Viol y Vihuela–Songs, Dances & Fantasies from 16th-century Spain
October 16 @ 2:00 pm

-

4:00 pm

CDT

$10 – $20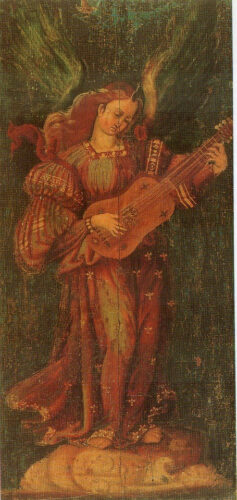 Early Music Missouri  presents a concert of early-16th-century Iberian song and dances. Soprano Victoria Botero will perform villancicos and romances from Spanish manuscript collections and vihuela books collected or published in the late 15th and early 16th centuries. Victoria will be joined by Stephanie Hunt playing viola da gamba and Jeffrey Noonan playing vihuela and Renaissance guitar. The program includes songs by Juan Vázquez, Cristóbal de Morales and Juan del Encina, as well as instrumental works for viola da gamba by Diego Ortiz and vihuela solos by Luys Milán, Luys de Narváez and Alonso Mudarra.
The concert will take place in the Chapel at Village Presbyterian Church in Prairie Village KS. on Sunday October 16, 2022 at 2:00 p.m. Admission to the concert is by a suggested donation of $20 per person.
The music on today's recital reflects the multi-faceted world of Iberia where the High Renaissance polyphony of Josquin and his peers met the equally complex music of Moorish court musicians. Like its polymorphous cuisine, art and architecture, Spanish music drew on influences from Italy, France, Morocco and Persia. Our modern ideas about cultural diversity pale next to the mixing, matching and blending of ideas, sounds, tastes, images and language in Spain and Portugal through the Middle Ages and Renaissance.
The Iberian peninsula has seemed on the periphery of modern history, but in the 15th and 16th centuries both Spain and Portugal played central roles in international culture and politics. This position at the western edge of continental Europe put them, quite literally, at the center of a wider world that included Africa, the Far East and, most significantly, the Americas. At the same time, their location on the water brought Spain and England not just into deadly competition but to the heights of political, military and financial power for centuries. It is no exaggeration to say that the location and policies of these countries—including the horrors of colonization and slavery—as they became empires, shaped the modern world, down to our own times.
Our program today reflects Spain's multi-faceted identities, drawing on Spanish Christian culture as well as its 8oo-year-old Moorish culture. The music ranges from arrangements of French chanson to romances describing Moorish kings on the verge of losing their kingdoms as well as a selection of solos for vihuela and for viol.
Soprano Victoria Botero traces her family roots to Colombia and she has a strong interest in music of the Iberian diaspora. Based in Kansas City MO, Victoria has an active career in opera productions and concerts there. A regular on the EMMo concert series, Stephanie Hunt is one of the premiere cellists working in the St. Louis area. Jeff Noonan is founder and director of Early Music Missouri and has had a forty-year career of Early Music performance across the Midwest.
The concert is open to the public. The venue features plenty of off-street parking and handicapped accessibility.
The EMA Member Concerts & Events Calendar is for time-sensitive events, such as in-person concerts, livestreaming performances or video premieres, and live online events such as webinars. Videos available on-demand (temporarily or permanently) should not be submitted as multi-day events. Please submit Early Music News & Press Releases about these or other activities.
Highlights from this calendar are included in the weekly E-Notes email newsletter (Tuesdays). Selections are made based on variety of event types and geographic regions.
EMA does not share non-EMA events on our social media platforms.