UPDATE: Due to the COVID-19 pandemic, many of the festivals and workshops listed here have been or may be cancelled. Please use the contact information below for details.
EXILE by Incantare
March 26 @ 8:00 pm

-

10:00 pm

EDT

Free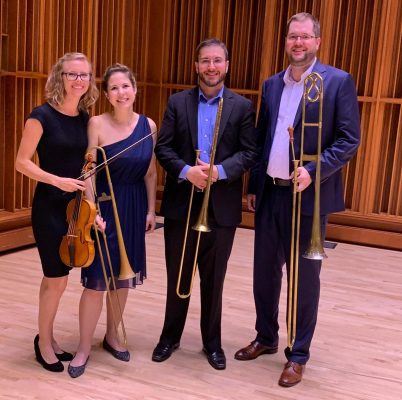 EXILE highlights Jewish music as it shifted and melded with traditions in early modern Europe. EXILE takes as its starting point the rich musical cultures fostered by Jews in early modern Italy and their points of contact with non-Jewish traditions. From there, we touch on the influences of Italian, German, and English music and Jewish culture, highlighting Jewish musicians, the non-Jewish composers they influenced, and composers who inspired innovations in Jewish composition. The purpose of this project is to highlight the mutual influences of the early modern European Jewish experience – to break down preconceptions of Jewish music and culture and explore the implications of diaspora on Jewish artistic legacy.
EXILE is closely tied with the forthcoming book Music and Jewish Culture in Early Modern Italy, co-edited by Lynette Bowring, Rebecca Cypess, and Liza Malamut. As explained by Dr. Cypess, the book "demonstrates that musical culture was fluid and shared between Jews and non-Jews, and that this shared cultural space involved complexities of identity and meaning." The concert will feature Incantare's core ensemble with four singer specialists, as well as special guests and author contributors Dongmyung Ahn on violin and Rebecca Cypess on organ and harpsichord. The concert will contain narration and commentary on the music.
EXILE seeks to break boundaries between previously estranged musical genres, expanding the canon of classical chamber music and drawing attention to the effects of marginalization and external circumstances on the legacy of music and art. To further this cause, our concerts will be free and open to the public, welcoming all audiences throughout the New Jersey and New York metropolitan areas. EXILE will debut on March 25-26, 2020. The concerts will be held at the Center for Jewish History in New York, NY, and at Rutgers University in New Brunswick, NJ.
With special guests
Molly Quinn, soprano
Clara Osowski, mezzo
Garrett Eucker, tenor
Jonathan Woody, bass
Dongmyung Ahn, violin
Rebecca Cypess, harpsichord and organ
EXILE is proudly presented in partnership with the American Society for Jewish Music, the Jewish Music Forum, the Debbie Friedman School of Sacred Music, and Rutgers University's Mason Gross School of the Arts, Allen and Joan Bildner Center for the Study of Jewish Life, Department of Music, and Department of Italian.