On-demand or non-time-sensitive performances should be submitted to the Online Performances.
Due to the COVID-19 pandemic, many of the festivals and workshops listed in calendar have been or may be canceled. Please use the contact information below for details.
Heifetz Baroque Vocal Workshop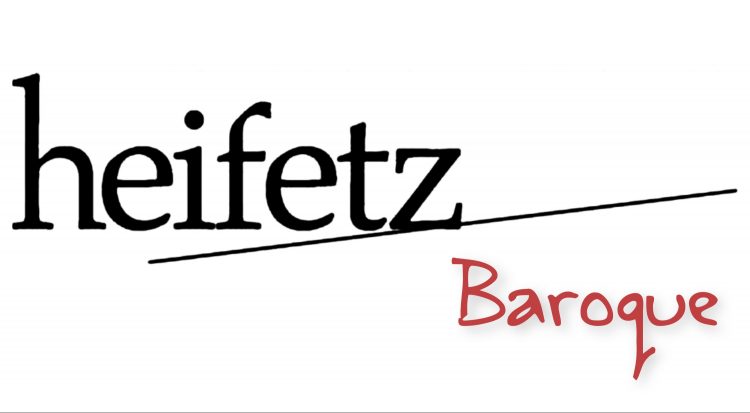 Back for its Second Summer! The Baroque Vocal Workshop is a new initiative from the Heifetz International Music Institute expressly for aspiring and emerging professional singers who wish to deepen their understanding of Baroque music and style, through the prism of the Heifetz Institute's renowned instrumental teaching and unique Heifetz Performance and Communication Training method, which marries world-class vocal and instrumental instruction with experiential classes in Movement, Drama, Public Speaking, and other methods designed to developed the physical, gestural and verbal communication skills and leadership capacity both on and off stage.
Heifetz Baroque adds an exciting new dimension to the Institute's teaching philosophy that artists express their individuality not only through technically and intellectually robust music-making, but also through emotional and even physical engagement. The inaugural program will be directed by David Stern, Music Director of the acclaimed Paris-based studio and company Opera Fuoco, Chief Conductor of the Palm Beach Opera, and director of the Shanghai Baroque Festival.  Principal vocal instruction will be from soprano Dominique Labelle, renowned for her interpretations and teaching of the works of Handel, Mozart, and Bach.
8 to 10 singers will be enrolled in the ten-day Heifetz Baroque program, supported by a cadre of faculty instrumental artists and students enrolled in the Heifetz Institute's summer program, who will participate in the rehearsals and a culminating public performance of scenes and arias from Baroque operas. This final concert will take place in the iconic Blackfriars Playhouse of Staunton's American Shakespeare Center, the only replica in the Western Hemisphere of Shakespeare's Elizabeth-era indoor theatre in London.
The Baroque Vocal Workshop will take place on the campus of Mary Baldwin University in Staunton, Virginia, known for its historic, culturally vibrant downtown and stunning natural beauty. Sandwiched in the Shenandoah Valley between the Blue Ridge and Allegheny mountains, Staunton regularly appears on lists of the nation's best main streets and small cities in such publications as Smithsonian, Travel & Leisure, USA Today, and Architectural Digest.