Add Your Event
View, Edit, or Delete Your Events
The EMA Member Concerts & Events Calendar is for 
time-sensitive events
, such as 
in-person concerts, livestreaming performances or video premieres, and live online events such as webinars. Events hosted by organizations/ensembles should be posted from an EMA Organization Member account. Videos available on-demand (temporarily or permanently) should not be submitted as multi-day events. Please submit Early Music News & Press Releases about these or other activities.
In the Castle of the Moon The Music of Sophie Elisabeth, Duchess of Brunswick-Lüneburg
September 22 @ 7:30 pm

-

9:00 pm

EDT

$10 – $65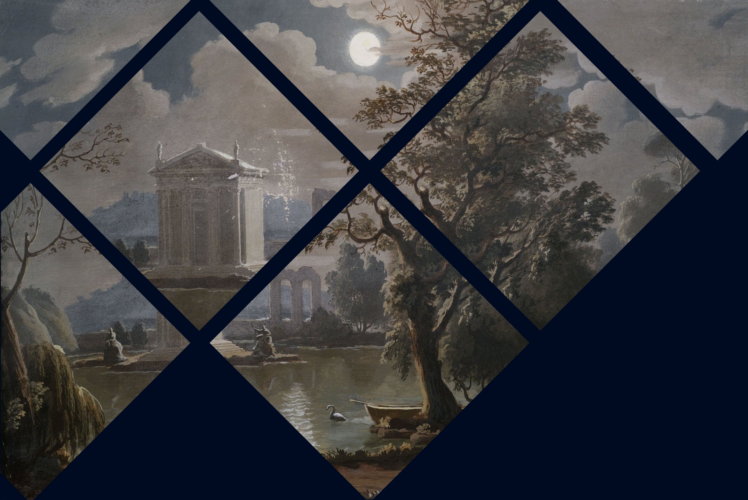 The Newberry Consort opens its 37th season with the delightful music of Sophie Elisabeth, Duchess of Brunswick-Lüneburg. Described by her teacher Heinrich Schütz as "the incomparably perfect princess in all other princely virtues, especially in the praiseworthy profession of music," Sophie Elisabeth (1613-1676) was a composer, poet, translator, arts patron, and impresario who transformed Lower Saxony into a thriving center for music and the humanities. Her musical talents and patronage made her famous during her lifetime and influenced early Baroque music in Germany for years to come.
Despite her many accomplishments, Sophie Elisabeth has nearly vanished from history. The Newberry Consort is thrilled to reintroduce her musical works, many of which have never been performed in the United States. The program features selections from over a hundred surviving pieces, including strophic songs, instrumental sinfonias, dances, sacred concertos, and music from her Festspielen—masque-like music dramas that Sophie Elisabeth referred to as "song-ballets." The concerts will also include works by her teachers, including the influential Heinrich Schütz and English expatriate William Brade. Audiences will hear singers, viola da gamba, organ, lute, harpsichord, and a consort of strings and trombones. The soundscape recalls that of Sophie Elisabeth's "Castle of the Moon"—an interpretation of the name "Lüneburg" by the dukes who lived there, as well as an allusion to female power.
Performance Schedule
Friday, September 22 | 7:30pm | Hyde Park Union Church
Saturday, September 23 | 7:30pm | Ganz Hall – Roosevelt University
Sunday, September 24 | 4:00pm | St. Luke's Evanston
Highlights from this calendar are included in the weekly E-Notes email newsletter (Tuesdays). Selections are made based on variety of event types and geographic regions.
EMA does not share non-EMA events on our social media platforms.