EMA members can add their events to the calendar through the "Events" section their membership account accessed at the top righthand corner of this page.
Isle of Saints: Music from Medieval Ireland
February 28 @ 8:00 pm
EST
$15 – $20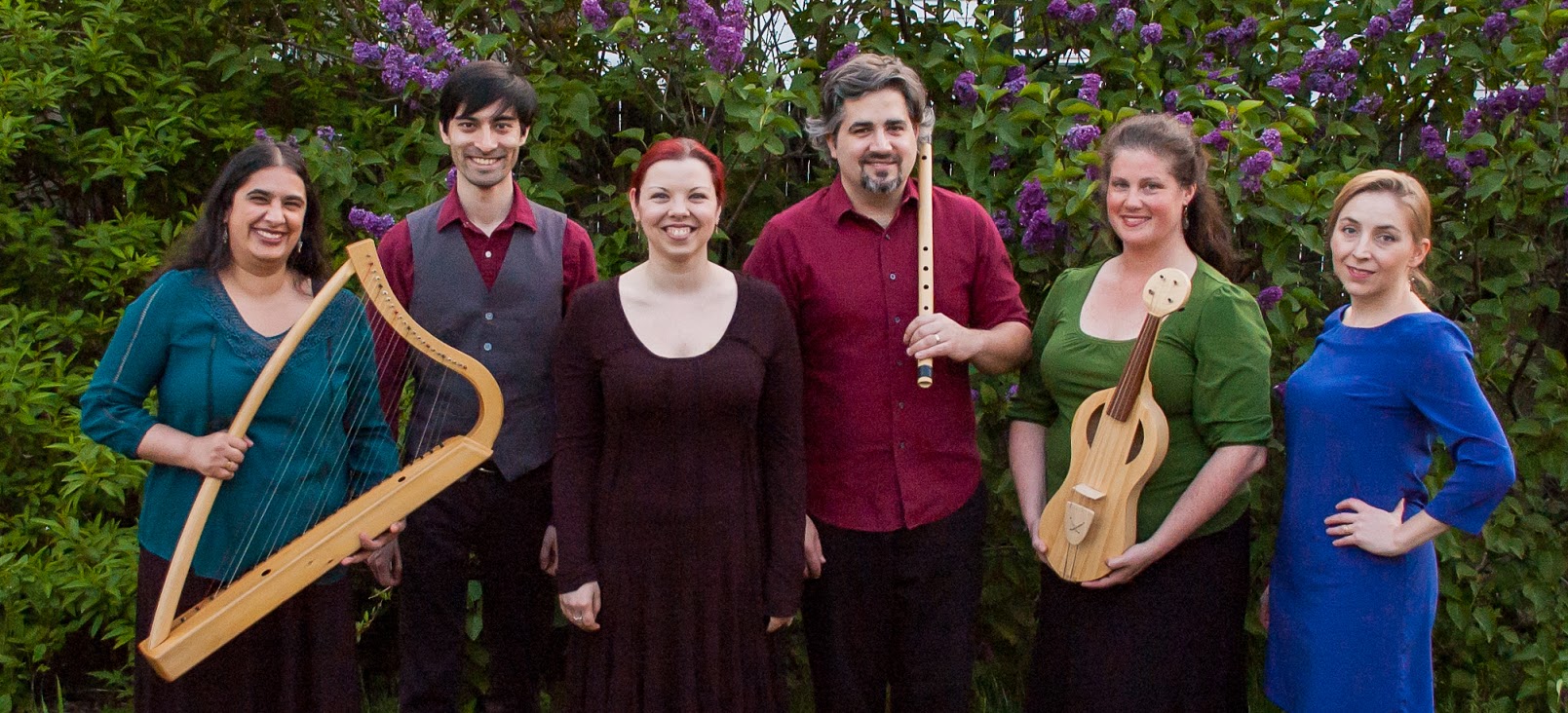 Meravelha presents a vivid musical history of Medieval Ireland through tales of her many saints. Pagan Brigid, later revered as a Christian abbess, was said to turn water to beer; Columba converted the Picts of Scotland and was part of Europe's first copyright dispute; and Patrick was captured by pirates before becoming Ireland's most famous saint. From grumpy abbots to cat-owning clerks, you'll hear colorful stories that bridge the ancient Celtic and early Christian traditions. The program includes selections spanning the 12-14th centuries from the Dublin Troper, Cormac's Psalter, the Inchcolm Antiphoner, and others.
Meravelha: Teri Kowiak, director, voice; Barbara Allen Hill, Catherine Stein, voices; Jaya Lakshminarayanan, voice, harp, hurdy-gurdy; Ari Nieh, voice, percussion; Dan Meyers, winds, percussion, voice; Karen Burciaga, vielle, hurdy-gurdy
Related Events