EMA members can add their events to the calendar through the "Events" section their membership account accessed at the top righthand corner of this page.
L'Académie du Roi Soleil presents François Couperin's Leçons de Ténèbres
March 7 @ 7:00 pm

-

8:15 pm

Free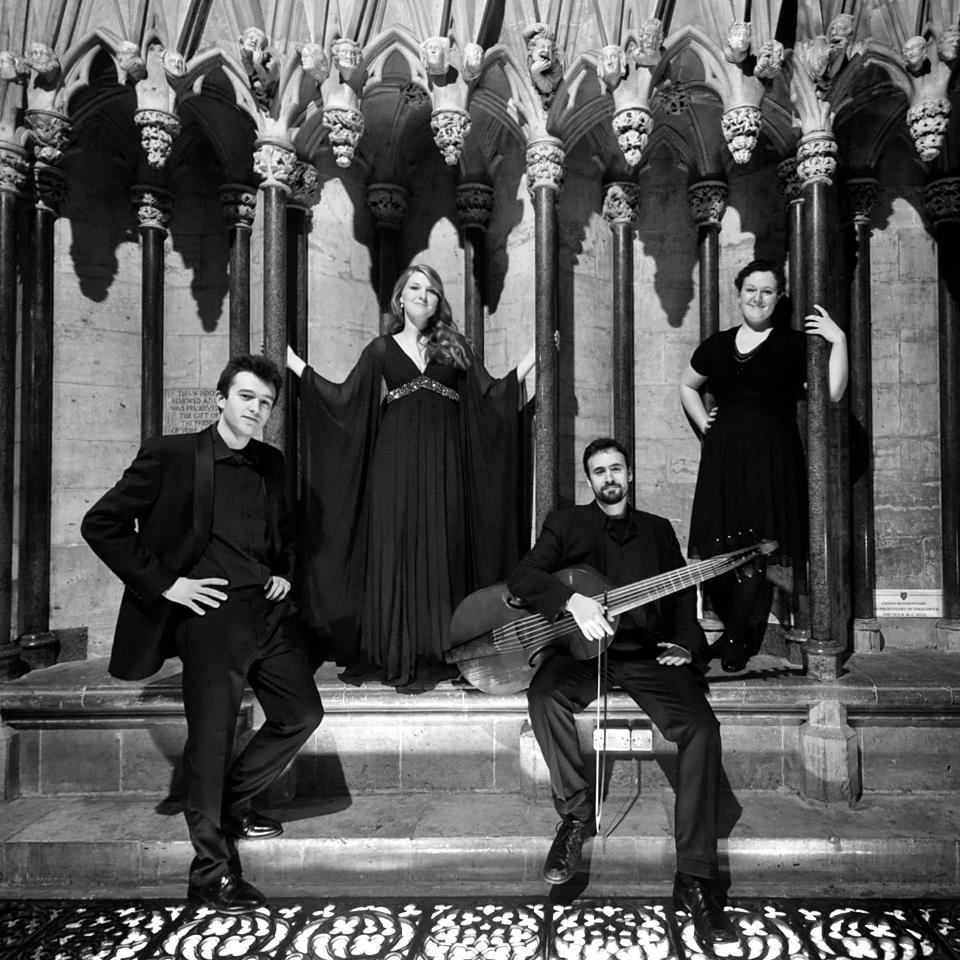 The musicians of L'Académie du Roi Soleil are delighted to present François Couperin's sublime Leçons de ténèbres pour le mercredi saint (1714), a setting of verses from the Lamentations of Jeremiah composed for the liturgies of Holy Week at the Abbaye royale de Longchamp. Two soprano voices (Margaret Carpenter Haigh and Hannah De Priest) sing both as soloists and in duet accompanied by Nicolas Haigh (organ) and David Bevan Ellis (viola da gamba). Couperin's rich suspension-filled writing explores the profound depths of sorrow and human suffering found in Jeremiah's text. The ethereal harmonies of the Trois Leçons are coupled with haunting selections from Le Sieur De Machy's 1685 collection, Pieces de Violle, for unaccompanied viola da gamba.
Wednesday 7 March, 12:30pm – Tate Hall, Central Piedmont Community College, 1206 Elizabeth Avenue, Charlotte NC
Wednesday 7 March, 7:00pm – St Peter's Episcopal Church, 115 W 7th Street, Charlotte NC
Thursday 8 March, 7:00pm – Francis Chapel, Myers Park United Methodist Church, 1501 Queens Road, Charlotte NC
Saturday 10 March, 7:00pm – Centenary United Methodist Church, 646 W 5th Street, Winston-Salem NC
About L'Académie du Roi Soleil:
L'Académie du Roi Soleil was founded in York, England, in 2013 by Nicolas Haigh and Margaret Carpenter Haigh. What began as a group of colleagues exploring the rich sonorities of Couperin's Leçons de Ténèbres in the haunting space of York Minster's thirteenth-century fan-vaulted Chapter House has led to performances in the world-famous environments of Clare College, Cambridge and New College, Oxford, alongside appearances in churches, concert halls, and modern performance spaces across the United States. Since its inception, the ensemble has cultivated programs highlighting repertoire composed during the reign of Louis XIV, the Sun-King. After a transatlantic partnership lasting several years, the ensemble is now based in Charlotte, North Carolina, where its mission is to shed fresh light on old music for modern ears.
Related Events