Love, Renaissance Style: A Valentine's Feast & Celebration (Gala Fundraiser for Mountainside Baroque)
February 14 @ 6:00 pm

-

9:30 pm

EST

$125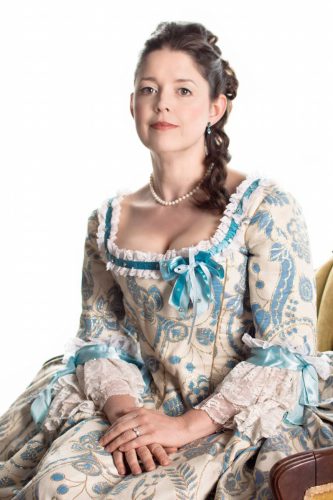 Lovers and romantics will revel in "Love, Renaissance Style: A Valentine's Feast & Celebration." This Valentine's Day gala features a multi-course dinner and décor to fit the king, lively music, informal entertainment by a cast of costumed players—even a fun dance lesson—all true to the Renaissance period. This is a costume-optional party where guests are invited to wear period-correct costumes or modern finery.
The event will be held Friday, February 14 from 6 to 9:30 pm, appropriately at the venerable Masonic Center at 15 Greene Street in Cumberland, Maryland. Proceeds benefit Mountainside Baroque, Cumberland's early music collective, now entering its 10th year.
Early brass instruments from the Washington Cornett and Sackbut Ensemble will herald a procession through the bedecked halls of the Masonic Center that includes a "groaning board" of whole roast pig, turkey, "fruity" beef and all the trimmings.
As guests enjoy the extravagant dinner and grand desserts, musicians and troubadours, such as the charismatic Rebecca Beasley, will perform romantic Renaissance music. A short, earthy Elizabethan musical play will also be presented, as will a reading of love poems and sonnets. A demonstration of country dance will conclude the evening, and guests may join in.
Mountainside Baroque is a volunteer-run 501(c)(3) nonprofit organization.
Find tickets, period costume sources and other details at www.mountainsidebaroque.org.
For additional information, contact Marsha Bell at 301-707-4647 or pastortambourine@hotmail.com.