Seattle Historical Arts for Kids: Medieval Music Week (age 7-18)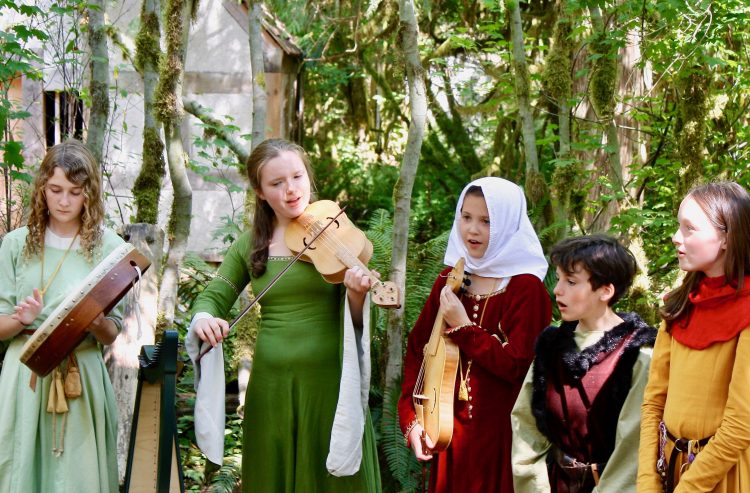 For children and teens: Sing Music of the Middle Ages!
Limited places remain — open only until filled.

First, spend a friendly five-day workshop singing tuneful medieval music hand-picked for young people and taught by Seattle Historical Arts for Kids director Shulamit Kleinerman. Then, our group gives public performances at Camlann Medieval Village, bringing the 14th century to life in costume. Participants learn exciting, fun melodies from the 12th-15th centuries in small and large ensembles, accompanied by instruments of the period such as the vielle and rebec. Student instrumentalist participation is by invitation; inquire in advance.
Who can participate:
Kids and teens, 7 through teens
From newcomers to experienced singers
Everyone works at their own level
No special background is required, but please be able to match pitch
Instrumentalist participation is by invitation only; please inquire
More information, including tuition, financial aid information, and online registration are available on our website.