Add Your Event
View, Edit, or Delete Your Events
The EMA Member Concerts & Events Calendar is for 
time-sensitive events
, such as 
in-person concerts, livestreaming performances or video premieres, and live online events such as webinars. Events hosted by organizations/ensembles should be posted from an EMA Organization Member account. Videos available on-demand (temporarily or permanently) should not be submitted as multi-day events. Please submit Early Music News & Press Releases about these or other activities.
Nota Bene Viol Consort
March 19 @ 4:00 pm
EDT
$25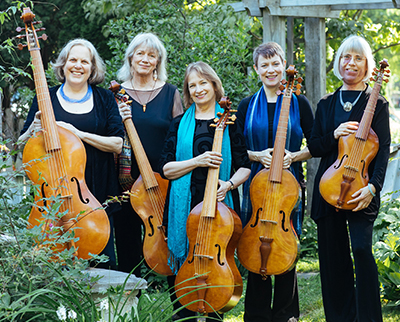 In the 16th century, as trade routes opened across the European continent and pushed over mountains and across oceans into Asia and the Americas, the printing press helped to accelerate the dissemination of music. Singers and players traveled with their patrons, taking their native music to distant lands.
Nota Bene explores these journeys with a range of musical voyages: across the Continent, across the Channel, across the Alps, and further afield, including music that traveled from Portugal to Japanese missions, from France to indigenous villages in Guatemala, from Spain to the great churches of Mexico, and from England to the colonial settlements of North America. Nota Bene performs on a matched set of viols that closely replicate Italian instruments of the 1580's, with a rich and mellow sound full of detail and sonority.
Highlights from this calendar are included in the weekly E-Notes email newsletter (Tuesdays). Selections are made based on variety of event types and geographic regions.
EMA does not share non-EMA events on our social media platforms.