Rezonance presents: MORE HARPSICHORD!
June 25, 2017 @ 3:00 pm

-

5:00 pm

$25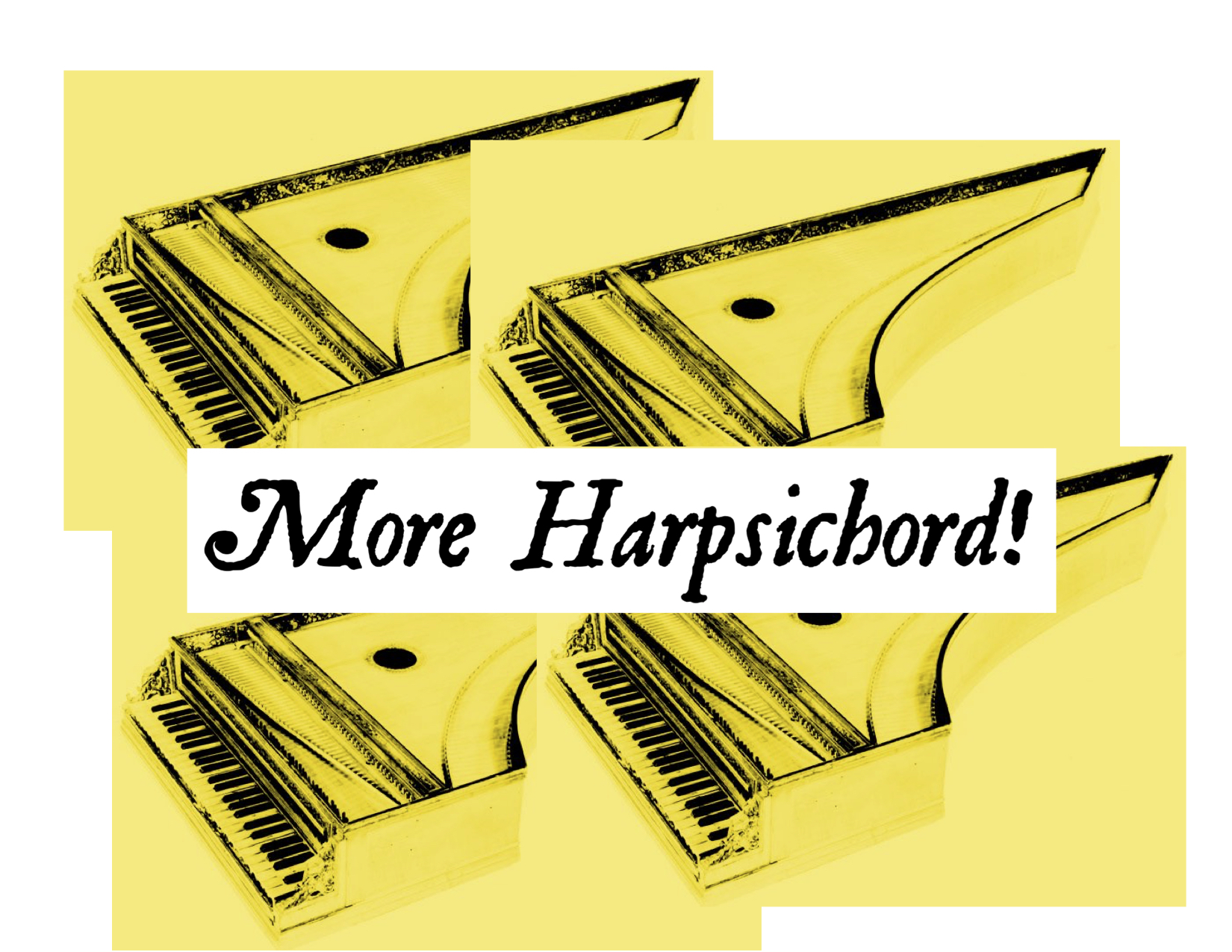 Pre-Concert Chat at 2:30. Get up-close and personal, and ask all your plucky questions! Wine will be available for purchase.

Tickets at the door are $25 (cash only) but you can reserve in advance online for $20! Children under 12: $10 http://moreharpsichord.bpt.me/
The lowly harpsichord finally gets to shine in this virtuosic program!
Pity the harpsichordist. Whether working diligently at playing from two staves, harmonizing all the chords from a ground-bass line, and improvising to keep all the parts in line, he's still banished to the back of the ensemble. And it's not like he can perform on his own, either. While there's plenty of great music written for solo harpsichord, most of it is either written to be published and placed in the desk or just played at home, not in public. Maybe some harpsichordists finally got sick of it and wrote some music that they could show off, because in the mid-Eighteenth Century, Bach, Rameau, JC Bach, and Armand-Louis Couperin all wrote chamber pieces where the harpsichordist finally takes charge and shows the audience what he can do. Rezonance will be letting harpsichordist Dave Podgorski out to play and display his skills on the keyboard as we present sonatas by these composers, including Rameau's dazzling Pieces de Clavecin en Concerts. You'll never think of the harpsichord the same way again!

Related Events