The EMA Member Concerts & Events Calendar is for live, time-sensitive events, such as in-person concerts, livestreaming performances/premieres, and live online events such as webinars.You are also welcome to submit Early Music News & Press Releases about these or other activities.
Virtual Events
"Seismic Music: Peruvian Devotions, Earthquake Disasters, and the Seven Last Words"; EMSI Musicology Forum with Diane Oliva
January 22 @ 1:00 pm

-

2:00 pm

PST

Virtual Events

Free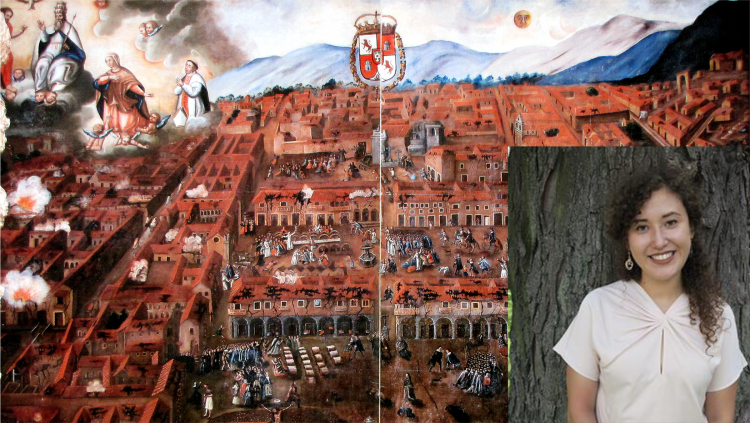 Hosted by the Early Modern Studies Institute 2020-2021 Early Music Series and presented in partnership with EMA, USC's Musicology Forum welcomes musicologist Diane Oliva (USC Society of Fellows). Her talk will examine how a series of eighteenth-century earthquakes contributed to the creation, dissemination, and evolution of Devoción a las tres horas de la agonía de Cristo, a Peruvian paraliturgical devotion best known through Joseph Haydn's musical setting The Seven Last Words of Our Saviour on the Cross.
Diane Oliva is a postdoctoral fellow at the USC Society of Fellows in the Humanities. As a musicologist, she engages with history of science, sound studies, and Atlantic history to write transatlantic histories of music and listening in the eighteenth century. Her current book project, Hearing Earthquakes: Sonic Cultures of Disaster in the Eighteenth Century examines the sonic repercussions of four earthquakes—Lima in 1746, Lisbon and Boston in 1755, and Santiago de Guatemala in 1773. These four earthquakes altered the landscape of musical practices in their respective epicenters in both subtle and profound ways, and she explores how music shaped and was shaped by experiences and knowledge of these events.