Add Your Event
View, Edit, or Delete Your Events
The EMA Member Concerts & Events Calendar is for time-sensitive events, such as in-person concerts, livestreaming performances or video
premieres
, and live online events such as webinars.
Videos available on-demand (temporarily or permanently) should not be submitted as multi-day or recurring events.
Information about on-demand viewing periods are welcome as
community news and press releases
.
The Last Rose of Summer
July 29 @ 1:00 pm

-

2:00 pm

PDT

$15 – $30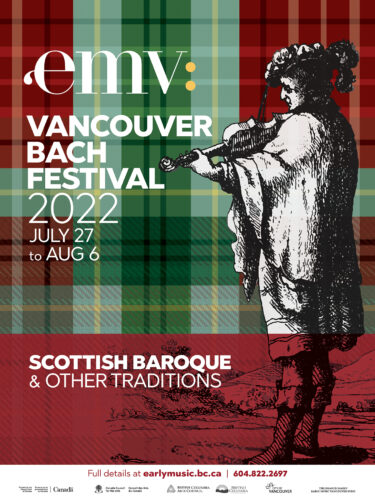 2022 Vancouver Bach Festival – In 1805, the Irish poet Thomas Moore wrote a short poem entitled "The Last Rose of Summer," which was later set to a traditional tune called "Aisling an Óigfhear" (The Young Man's Dream). The poem and the tune were published together in 1813 in Volume 5 of Moore's Selection of Irish Melodies. Dozens of classical composers created their own arrangements and fantasies based on the tune, including three of the five composers on this program, Beethoven (twice, in 1814 and 1818), Moscheles in 1826 in a work for piano and orchestra, and Mendelssohn (in 1830) with a piano piece that opens with a short Adagio introduction in which the melody is presented, after which it is subjected to a steady succession of treatments in terms of tempo, mood, and fragmentation.
The horn and the piano had been around for many years before anyone thought of writing a sonata combining the two instruments. That "anyone" was Beethoven, and the year was 1799. Scholars have so far found no precedent. It was to be the only sonata by this composer for a wind instrument, and it was written for a particular horn player named Jan Václav Štich (1748-1803), born in Bohemia, and who became Giovanni Punto when he moved to Italy. Renowned for his virtuosity, Punto had ample opportunity to prove himself in Beethoven's acrobatic writing for the instrument. As Beethoven was a formidable pianist, he gave himself a substantial part as well.
Another composer to highlight on this programme is Fanny Mendelsshon who had the misfortune of being born in an age when the music profession was not regarded as proper for a well-brought-up young lady. Fanny disregarded this social constraint and composed anyway. She was an outstanding pianist and became one of the foremost women composers of the nineteenth century.
The EMA Member Concerts & Events Calendar is for time-sensitive events, such as in-person concerts, livestreaming performances or video premieres, and live online events such as webinars. Videos available on-demand (temporarily or permanently) should not be submitted as multi-day events. Please submit Early Music News & Press Releases about these or other activities.
Highlights from this calendar are included in the weekly E-Notes email newsletter (Tuesdays). Selections are made based on variety of event types and geographic regions.
EMA does not share non-EMA events on our social media platforms.