Add Your Event
View, Edit, or Delete Your Events
The EMA Member Concerts & Events Calendar is for 
time-sensitive events
, such as 
in-person concerts, livestreaming performances or video premieres, and live online events such as webinars. Events hosted by organizations/ensembles should be posted from an EMA Organization Member account. Videos available on-demand (temporarily or permanently) should not be submitted as multi-day events. Please submit Early Music News & Press Releases about these or other activities.
The Newberry Consort Presents: Singen und Sagen: Music for Hope in a Time of War
May 14 @ 4:00 pm

-

5:30 pm

CDT

$10 – $65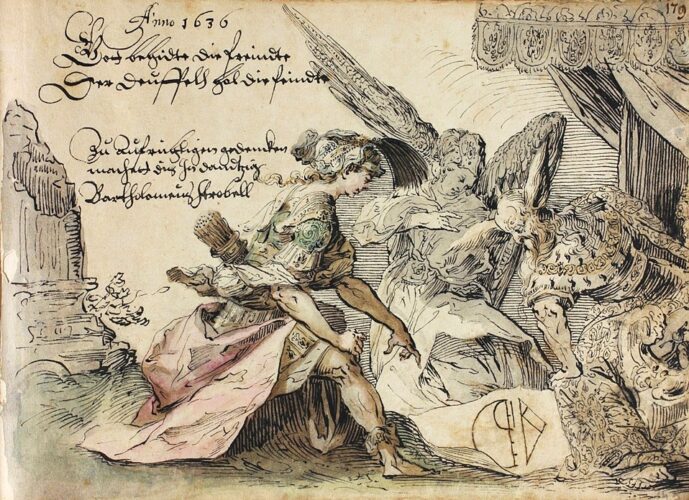 Large-scale vocal and instrumental works by Michael Prætorius, in collaboration with Bella Voce…
Michael Praetorius's Polyhymnia Caduceatrix et Panegyrica contains some of the most elaborate vocal and instrumental writing in all of early German music, representing a level of sophistication on par with Monteverdi's Vespers. Published at the beginning of the devastating Thirty Years' War, many years would pass before Polyhymnia could be performed as it was meant to be heard.
Over four centuries later, The Newberry Consort and Bella Voce join forces to present a spectacular concert of works from Polyhymnia for voices, strings, trombones, cornetts, dulcians, continuo, and trumpets. The music is juxtaposed with readings of texts by everyday people who lived during and after the Thirty Years' War, bringing to life Praetorius's interpretation of Martin Luther's instruction to "singen und sagen," or "to sing and say" — a joyous universal musical sermon during a time of war and strife. Even now, performing this elaborate and uplifting music during times of darkness and despair remains an act of courage and optimism.
Pre-concert lectures begin one hour and 15 minutes before every performance.
Highlights from this calendar are included in the weekly E-Notes email newsletter (Tuesdays). Selections are made based on variety of event types and geographic regions.
EMA does not share non-EMA events on our social media platforms.