Three Cities – Munich, Vienna, Prague
March 9, 2024 @ 7:30 pm

-

9:00 pm

EST

$20 – $30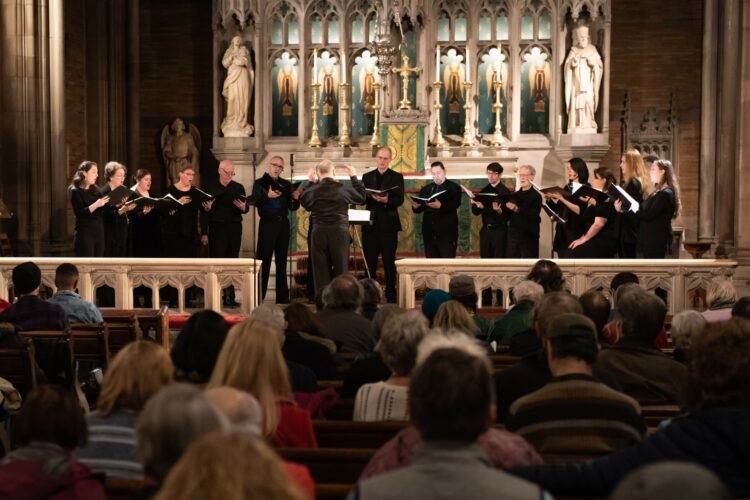 Pre-Concert lecture 6:30 pm
These three major cities in Renaissance Europe were centers of art and learning, as well as the seats of the power of the Habsburg and Wittlesbach families. These families, in the persons of Duke Albrecht V of Bavaria and Holy Roman Emperors Maximilian II and his son Rudolf II, patronized such illustrious composers such as Orlande de Lassus, Philipe de Monte, Jacob Vaet, and Jacob Handl, along with progressive thinkers like Johannes Kepler and Tycho Brahe, whose intellectual ideas spread throughout the area. It was a time of humanism, scientific and social progress. Scientists and artists were all welcomed to the noble courts. This concert of motets will celebrate these composers' undeniable musical accomplishments and the role of these three cities within the political complexities of Europe at the twilight of the Renaissance.
We want everyone to be able to enjoy our concerts, and we understand that not everyone may be able to afford the published ticket prices. If you would like a ticket to one of our concerts, don't hesitate to contact info@polyhymnia-nyc.org, and we will arrange for a pay-as-you-will or free ticket. Rest assured that our arrangements are strictly confidential.
The EMA Member Concerts & Events Calendar is for time-sensitive events, such as in-person concerts, livestreaming performances or video premieres, and live online events such as webinars. Events hosted by organizations/ensembles should be posted from an EMA Organization Member account. Videos available on-demand (temporarily or permanently) should not be submitted as multi-day events. Please submit Early Music News & Press Releases about these or other activities.
Highlights from this calendar are included in the weekly E-Notes email newsletter (Tuesdays). Selections are made based on variety of event types and geographic regions.
EMA does not share non-EMA events on our social media platforms.