Add Your Event
View, Edit, or Delete Your Events
The EMA Member Concerts & Events Calendar is for time-sensitive events, such as in-person concerts, livestreaming performances or video
premieres
, and live online events such as webinars.
Videos available on-demand (temporarily or permanently) should not be submitted as multi-day or recurring events.
Information about on-demand viewing periods are welcome as
community news and press releases
.
Trailblazers: Mendelssohn & Farrenc
October 28 @ 8:00 pm

-

October 29 @ 2:00 pm

EDT

$25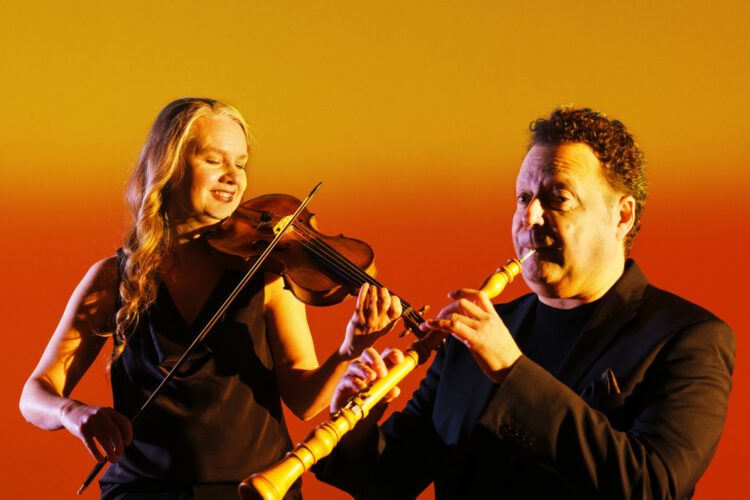 Don't miss the long-anticipated return of violinist Aisslinn Nosky, who directs a program of large-scale chamber music by trailblazers of the romantic period.
Renowned for performances that "rouse the audience to near frenzy" (WGBH Boston) the "perpetually fabulous" (Boston Globe) violinist Aisslinn Nosky leads an invigorating program of large-scale chamber works from the romantic period. Concertmaster of the Handel and Haydn Society of Boston since 2011, Aisslinn is a former member of Tafelmusik and a perennial fan favourite.
Though he was just 16 when he composed the Octet in E-flat Major, Mendelssohn was very precise in outlining his concept, urging the eight musicians to play "in symphonic orchestral style." With its youthful vitality and sheer virtuosity, the Octet is regarded as one of the great chamber music works of the 19th century.
Wind instruments take centre stage in our premiere performance of the Nonet, op. 38 for winds and strings by the French composer Louise Farrenc, a trailblazing woman who became the toast of Paris following the work's triumphant premiere in 1849. Seven years earlier, Farrenc made history as the first female professor at the Paris Conservatory. After more than a century and a half of neglect, her music is enjoying a long overdue resurgence.
What to expect from concerts at Jeanne Lamon Hall:
Courteous and knowledgeable Front of House and Box Office staff to help you along your way
A digital house program sent one week in advance, plus a concert handout with key details
A digital pre-concert chat featuring Tafelmusik musicians and guest artists, sent one week in advance so you can watch before your show
An up-to-date health and safety policy, which you can also find here
A 30 minute intermission with concessions available
The very best of baroque and beyond in a setting like no other!
The EMA Member Concerts & Events Calendar is for time-sensitive events, such as in-person concerts, livestreaming performances or video premieres, and live online events such as webinars. Videos available on-demand (temporarily or permanently) should not be submitted as multi-day events. Please submit Early Music News & Press Releases about these or other activities.
Highlights from this calendar are included in the weekly E-Notes email newsletter (Tuesdays). Selections are made based on variety of event types and geographic regions.
EMA does not share non-EMA events on our social media platforms.