Add Your Event
View, Edit, or Delete Your Events
The EMA Member Concerts & Events Calendar is for time-sensitive events, such as in-person concerts, livestreaming performances or video
premieres
, and live online events such as webinars.
Videos available on-demand (temporarily or permanently) should not be submitted as multi-day or recurring events.
Information about on-demand viewing periods are welcome as
community news and press releases
.
Arizona Early Music presents: Twelfth Night, Diverse Bizzarie
December 11 @ 3:00 pm

-

5:00 pm

MST

$30.00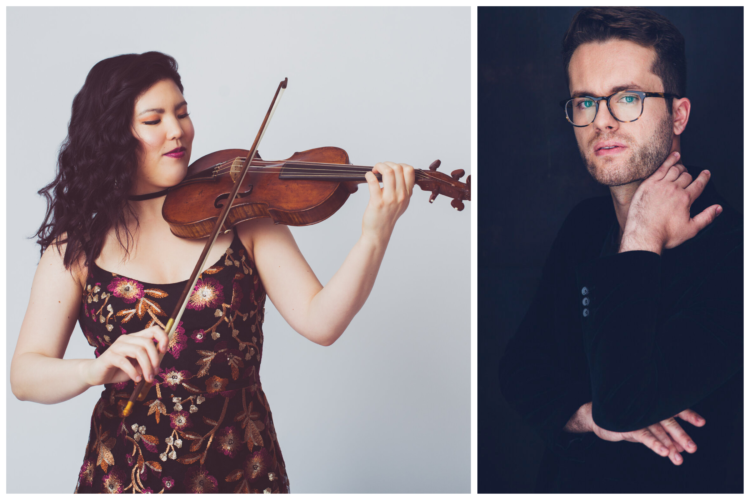 Diverse Bizzarie: Corelli, Bach, Costello, and others
The 17th century witnessed a musical changing of the guard. In a short time, the violin emerged as the preeminent string instrument, overtaking the viola da gamba. As composers sought exciting new ways to feature the instrument, a variety of eclectic approaches surfaced over the span of just a few generations. Join violinist Rachell Ellen Wong and harpsichordist David Belkovski of Twelfth Night as they present a musical tour of Baroque Europe, performing favorite violin sonatas by Corelli and Bach alongside less well-known masterpieces of the genre. Works from across the continent represent a confluence of styles and tastes from an increasingly cosmopolitan era.
About Twelfth Night
Based in New York City, Twelfth Night is an ensemble of historical performance specialists led by David Belkovski and Rachell Ellen Wong with the firm belief that art is best explored as a meeting place of the past, present, and future. Rachell, the first historical violinist to receive an Avery Fisher Career Grant, is featured as a soloist alongside Richard Egarr in next season's Edinburgh International Festival. David, the only recipient in the field of early music to receive the Levinson Arts Achievement Award, will assume his role as Assistant Conductor for Philharmonia Baroque Orchestra next season. As co-founders of Twelfth Night, David and Rachell explore duo repertoire on period instruments from the Baroque era to the 20th century.
The EMA Member Concerts & Events Calendar is for time-sensitive events, such as in-person concerts, livestreaming performances or video premieres, and live online events such as webinars. Videos available on-demand (temporarily or permanently) should not be submitted as multi-day events. Please submit Early Music News & Press Releases about these or other activities.
Highlights from this calendar are included in the weekly E-Notes email newsletter (Tuesdays). Selections are made based on variety of event types and geographic regions.
EMA does not share non-EMA events on our social media platforms.