The EMA Member Concerts & Events Calendar is for live, time-sensitive events, such as in-person concerts, livestreaming performances/premieres, and live online events such as webinars.You are also welcome to submit Early Music News & Press Releases about these or other activities.
Highlights from this calendar are included in the weekly E-Notes email newsletter (Tuesdays). Selections are made based on variety of event types and geographic regions.
EMA does not share non-EMA events on our social media platforms.
Virtual Events
"Una voce poco fa—until the performance! Restoring the madrigals of Pietro Havente and Don Salvadore di Cataldo"; EMSI Musicology Forum with Cathy Ann Elias
April 16 @ 3:00 pm
PDT
Virtual Events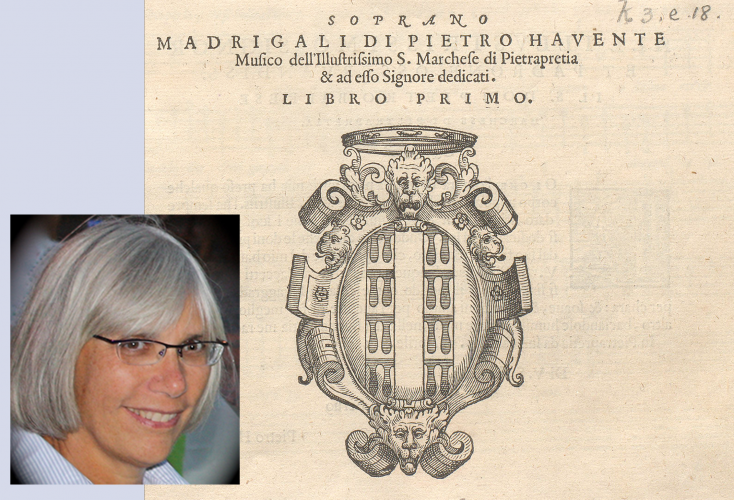 Presented as part of USC's Musicology Forum hosted by the Early Modern Studies Institute 2020-2021 Early Music Series in partnership with EMA, Professor Cathy Ann Elias (De Paul University) introduces madrigals by little-known composers from southern Italy and their culture, including a collection of madrigals with a missing voice.
Cathy Ann Elias has published in journals such as Early Music: Musical Performance in 16th-century Italian literature: Straparola's Le piacevoli notti. Other publications include chapters in books: "Mid-Sixteenth-Century Chanson Masses, A Kaleidoscopic Process" in Early Musical Borrowings, "Sercambi's Novelliere and Croniche as Evidence for Musical Entertainment in the Fourteenth Century" in the The Italian Novella, "Music on the Run in the Italian Novella: Plagues, Devotional Movements, and Intimate Gatherings Away from Home" in Ingrid Brainard Gedenkschrift, "A New Look at Cantus Firmus Process in Crecquillons Missa Kein adler in der Welt so schn" in Uno gentile et subtile ingenio. Studies in Renaissance Music in Honour of Bonnie J. Blackburn, and "Claudio Baglioni, The Apollo of Musica Leggera" in Musica pop e testi in Italia dal 1960 a oggi. Her most recent works include an article on Brazilian music, and a forthcoming edition of madrigals for the American Institute of Musicology.
Learn more about the lecturer here.