The EMA Member Concerts & Events Calendar is for live, time-sensitive events, such as in-person concerts, livestreaming performances/premieres, and live online events such as webinars.You are also welcome to submit Early Music News & Press Releases about these or other activities.
Highlights from this calendar are included in the weekly E-Notes email newsletter (Tuesdays). Selections are made based on variety of event types and geographic regions.
EMA does not share non-EMA events on our social media platforms.
Virtual Events
IDEA Task Force Presents: Women in Early Music from Underrepresented Backgrounds
March 28 @ 2:00 pm

-

3:00 pm

EDT

Virtual Events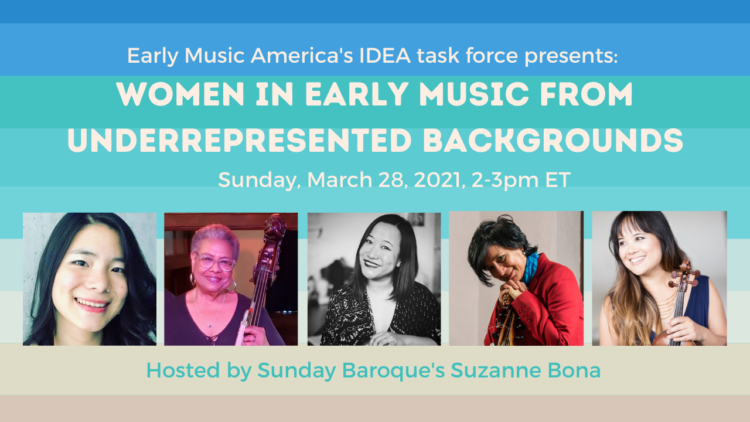 As part of Women's History Month, the EMA IDEA task force will present this panel discussion with women in early music from underrepresented backgrounds. Panel members will include Joyce Chen, Emily Lau, Sallynee Amawat, Laury Gutiérrez, and Melanie Punter.
This discussion will be moderated by Suzanne Bona, host of WSHU Public Radio's Sunday Baroque. 
This session will be livestreamed on EMA's Facebook, YouTube, and Twitter accounts and will be available on-demand afterward on Facebook and YouTube.
Panelists bios:
Sallynee Amawat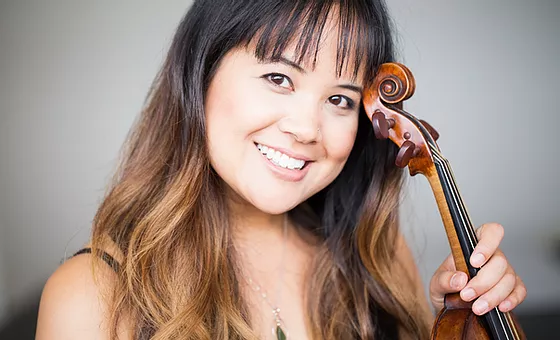 A native of Chicago, violinist Sallynee Amawat enjoys performing with North American period ensembles such as the American Baroque Orchestra, Arion Baroque Orchestra, Pacific Baroque Orchestra, and Studio de Musique Ancienne de Montréal (SMAM). While living in Bangkok, Thailand, she performed regularly with ensembles such as the Bangkok Symphony Orchestra and Chamber Orchestra, with tours in Japan, Indonesia, the Philippines, Vietnam, and Singapore. She holds a Master of Music in Violin Performance from the Hartt School at the University of Hartford, and a Master of Music and Doctor of Music in Early Music Performance from McGill University in Montréal, Canada. Passionate about chamber music, she is a founding member of ensemble Infusion Baroque, Grand Prize and Audience Prize winners of the 2014 Early Music America Baroque Performance Competition, and nominees for the 2019 Prix Opus Album of the Year – Medieval, Renaissance, and Baroque. She is also co-founder of Collectif ÔM, a multidisciplinary collaborative partnership with Canadian dancer Benjamin Tardif, which aims to create new works by combining performing arts traditions from the East and West. Their debut performance work, "Matchanu," is slated for July 2021.
Joyce Chen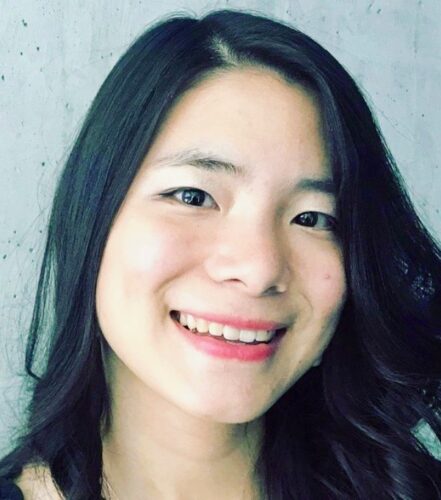 A native of Taiwan, Dr. Joyce Chen (harpsichord) is a recipient of the 2018 Individual Artist Fellowship from the Delaware Division of the Arts. As a solo harpsichordist, Joyce has been gaining recognition both nationally and internationally. From 2015- 2016, Joyce performed extensively with Brandywine Baroque on the regular concert series as well as Harpsichord Heaven at the Flint Collection of Antique Keyboard Instruments. In March 2016, Joyce was one of the six finalists at the Eighth International Jurow Harpsichord Competition in Oberlin. Joyce has participated in the Musica Antiqua Festival and Harpsichord Competition in Bruges, Belgium as well as the International Normandy Baroque Music Competition in Rouen, France. In May 2019, Joyce performed as a soloist of the Emerging Artist Showcase by Early Music America at the Bloomington Early Music Festival.
Joyce is a PhD candidate in Historical Musicology at Princeton University, working on her dissertation "Musica Experientia/Experimentum: Acoustics, Aesthetics, and Artisanal Knowledge in Seventeenth-Century Europe" with Dr. Wendy Heller. Joyce holds a Doctor of Musical Arts degree in harpsichord performance from Stony Brook University and a Bachelor of Science degree in mechanical engineering from UC Berkeley. She has studied harpsichord with Charlene Brendler, Arthur Haas, and Davitt Moroney.
Laury Gutiérrez

Praised as a "first-rate" instrumentalist by the Boston Globe, Laury Gutiérrez holds degrees from Indiana University and Longy School of Music, and has also received fellowships and a scholarship from Boston University, where she did doctoral work in historical performance. She is the founder and director of La Donna Musicale, an internationally acclaimed ensemble that specializes in the performance of early music by women composers. Their four groundbreaking CDs, Antonia Bembo's Psalms, The Pleasures of Love and Libation, and Anna Bon, have received critical acclaim at home and abroad.
She is also founding director of Rumbarroco: a Latin-Baroque fusion ensemble. Rumbarroco's CDs, Latin-Baroque Fusion, I've Found a New Baby: Baroque Meets Afro Latin Jazz, and Latinas InFusion have been resounding successes with critics and audiences alike. Ms. Gutiérrez have been a Fellow at the Radcliffe Institute at Harvard University, and she is a resident scholar at the Brandeis University Women's Studies Research Center.
Emily Lau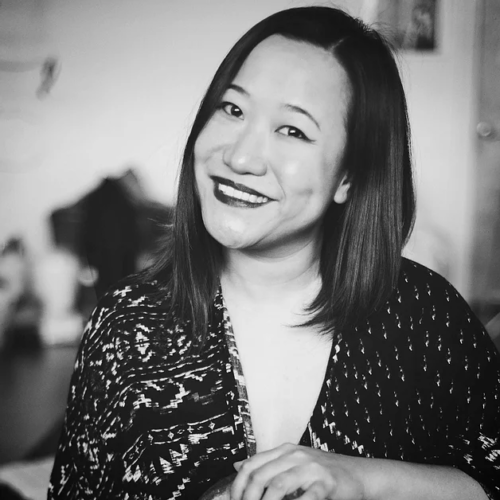 Composer, singer, and performance artist Emily Lau fuses elements of ancient music with contemporary techniques to tell unique aural and visual stories. Through the process of music-making and sharing, she fosters social and personal conversations that inspire compassion and actions.
Critics have described her compositions as "haunting" and "emotional" (BBC), her singing as "striking" (Cleveland Classical), and the shows she has produced as "magical" and "imaginative" (BMI). Her music have been heard on network TV shows, NPR, and concert series of GRAMMY-winning ensembles. She has also toured extensively with ensembles around the globe. Emily is the founding artistic director of The Broken Consort, co-founder of performance art troupe Disobedient Femmes, and Artistic Director of Big Mouth Society. She holds an M.Mus. in Early Music Performance from Longy School of Music of Bard College.
Melanie Punter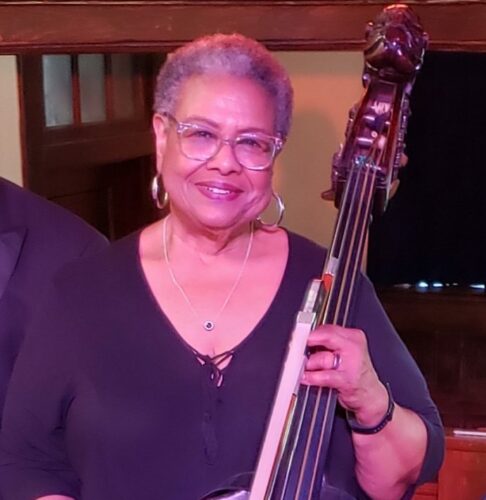 Melanie Punter joined the Florida State University College of Music faculty in the Fall 1996; in July 2019 she retired as Associate Professor of Double Bass. She has been a member of Juilliard MAP faculty ,where she taught double bass and coached chamber and bass ensembles.
A member of New York's versatile Orchestra of St. Luke's since 1979, she has worked under such conductors as Sir Roger Norrington, Sir Charles Mackerras, Sir Andre Previn, Donald Runnicles, Pablo Heras-Casado and Bernard Labadie. Ms Punter has recorded on several labels including Centaur, Dorian, Telarc, Nonesuch and Deutsche Grammophon. Ms. Punter has performed in Japan and Europe and during the summers she performs at Caramoor Music Festival in Katonah, NY, and the Victoria Bach Festival in Victoria, TX. She is active in several chamber music groups and performs with the Atlanta Baroque Orchestra and the Tallahassee Bach Parley on period instruments.
Moderator: Suzanne Bona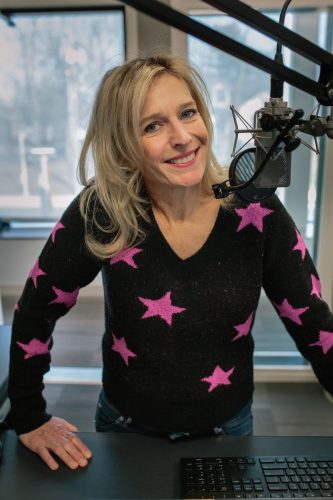 Suzanne Bona is the host and executive producer of Sunday Baroque, a nationally syndicated weekly radio program she originated on WSHU Public Radio in Fairfield, Connecticut in 1987. Sunday Baroque is broadcast on more than 230 radio stations across the US, and online at SundayBaroque.org.