Featured EMAg Articles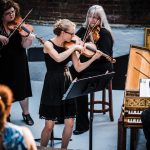 Jarrett Hoffman
Louisville, Kentucky, is a champion of whiskey and home to the Kentucky Derby, but old music has also taken up residence there, thanks to two ensembles, Bourbon Baroque and Incantare, which share violinist Alice Culin-Ellison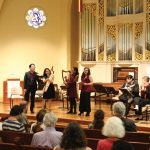 By Donald Rosenberg
What sets many festivals apart are specific approaches and characteristics. In the world of early music, one can find festivals built around thematic programming and those that embrace a mix of repertoire meant to spice up our artistic lives.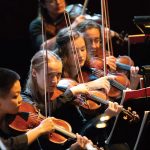 Judith Malafronte
Will Crutchfield's new program at SUNY Purchase brings historical practices to early 19th-century opera.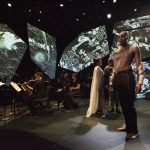 By Thomas May
Composers in the 21st century are taking music in all sorts of new directions by incorporating early instruments and vocal styles into their works. The results are bringing fresh horizons to everyone involved—creators, performers, listeners.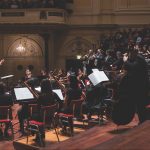 James L. Paulk
Regarding the ensemble's transition to music past the Baroque, Suzuki focuses on links between works of different eras. "Now that we've completed all the cantatas and most of his instrumental music," he said, "we are so much interested in following the line of the sacred music tradition, especially in the Masses. We've done the Bach B Minor Mass so many times, as well as the Mozart C Minor Mass, and now the Beethoven Missa Solemnis. These three compositions are interesting and closely connected. None of the three was written to be performed in a service.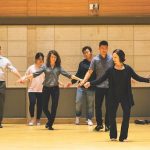 Julie Andrijeski
The simple step, both in its natural and stylized forms, can deeply impact our general music making. When sculpting musical notes into gestures, for instance, think about how subtleties in bow (or air) speed and pressure can add variety and shape.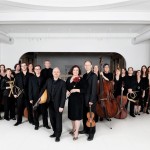 By Anne Schuster Hunter
The world is throwing a grand anniversary party this year for one of the most deserving and long-overlooked artists in Baroque music, Georg Philipp Telemann. Everyone seems to be celebrating Telemann's 250th Deathiversary: festivals, broadcasts, exhibitions, tributes, and tours are taking place from British Columbia to Australia.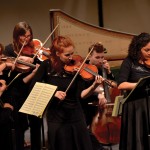 James Bash
Word is out. Young professional musicians looking for an edge in their game or an extra nudge for their career have jumped at the chance to audition for the Berwick Academy, the intensive education-cum-performance institute that is part of the Oregon Bach Festival.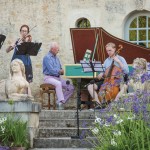 Susan Brodie
Was it coincidence that in 1979, when William Christie chose a name for his newly formed Paris-based Baroque ensemble, he found one that made reference to flowers, Les Arts Florissants? Deliberately or not, the moniker foretold the marvelous estate that has become the conductor's primary home and haven, where he has hosted thousands of visitors for days of Baroque music and the pleasures of the garden.