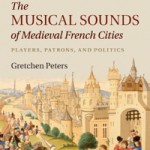 What The Musical Sounds of Medieval French Cities: Players, Patrons, and Politics shows is the exquisite diversity of how public "fanfare" was sponsored by individual cities and coordinated by civic ordinances with more private musical practices.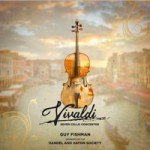 The album should put to rest the notion that Vivaldi wrote one concerto five-hundred times: Guy Fishman finds all that is individual about each of these works.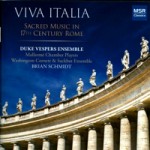 All of the composers on the album spent significant time in Rome, although several works were composed elsewhere. In fact, all but Giovanni Pierluigi da Palestrina were also affiliated with the Collegio Germanico, a Jesuit school.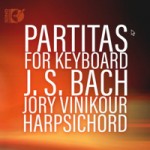 While very fast tempi have become fashionable in recent years for some Baroque performers, Jory Vinikour isn't part of that crowd. His pacing doesn't lack energy or point, but above all he lets the music breathe.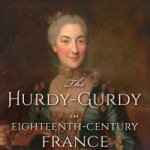 In the second edition of Robert Green's book, the author has set out to share "new insights" and information about the hurdy-gurdy and its music to bring what has been considered an obscure instrument into the realm of practical historical performance, as well as to underscore its value in the contemporary world of folk music and jazz.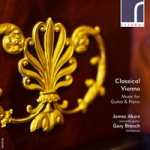 Scottish guitarist James Akers and British pianist Gary Branch present an inviting program of music that might have been heard in Viennese salons in the first half of the 19th century.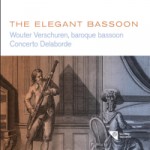 On his new recording, "The Elegant Bassoon," historical bassoonist Wouter Verschuren performs a variety of captivating repertoire dating from the earliest days of the instrument to the beginning of the Classical period.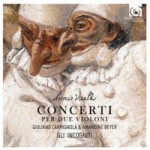 Violinist Amandine Beyer and her ensemble, Gli Incognoti, perform a selection of Vivaldi's concerti for two violins with guest artist Giuliano Carmignolo on their new recording.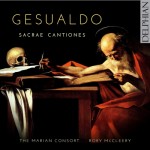 Listening for the first time to music that has been recorded infrequently, the reality sinks in of Gesualdo immersed in the most dread aspects of mortality and listening in his own kind of solitary confinement.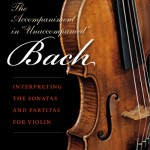 Stanley Ritchie's new volume, perhaps best described as a memoir of his lifelong engagement as both performer and pedagogue with these core works, offers his preferences for fingerings, bowings, dynamics, articulations, tempos, and much more.
More Reviews News