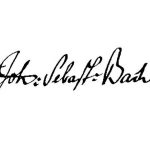 Daniel R. Melamed's book packs quite a wallop. In fewer than 150 pages, it provides enlightening insights along with provocative, even unsettling, commentary regarding two of the most celebrated — and challenging — compositions to issue from the pen of Johann Sebastian Bach.
Spanish violinist Lina Tur Bonet brings abundant flair to Vivaldi's demanding 'Il Grosso Mogul' concerto, as well as other works by the Italian composer and an excerpt from a concerto by his pupil Johann Georg Pisendel, edited by the master himself.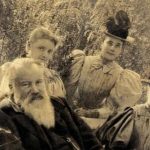 Yi-heng Yang and Kate Bennett Wadsworth are not the first modern musicians to record Brahms' Cello Sonatas on period instruments — in this case an 1875 Streicher piano and a gut-strung cello played without endpin. But they are the first to do so while attempting to revive late 19th-century performance practice.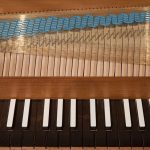 Joan Benson has had a formidable career as a recording artist, teacher, pedagogue, and published author. Now, at 93, her prolific performing career is once again visible to the masses through this collection: a two-CDd set of works culled from her live performances and studio albums spanning 40 years.