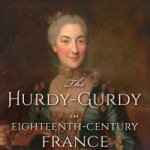 In the second edition of Robert Green's book, the author has set out to share "new insights" and information about the hurdy-gurdy and its music to bring what has been considered an obscure instrument into the realm of practical historical performance, as well as to underscore its value in the contemporary world of folk music and jazz.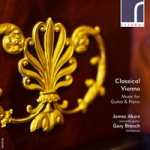 Scottish guitarist James Akers and British pianist Gary Branch present an inviting program of music that might have been heard in Viennese salons in the first half of the 19th century.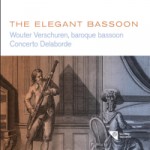 On his new recording, "The Elegant Bassoon," historical bassoonist Wouter Verschuren performs a variety of captivating repertoire dating from the earliest days of the instrument to the beginning of the Classical period.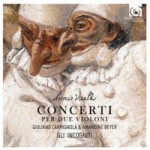 Violinist Amandine Beyer and her ensemble, Gli Incognoti, perform a selection of Vivaldi's concerti for two violins with guest artist Giuliano Carmignolo on their new recording.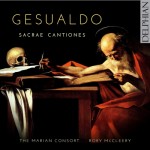 Listening for the first time to music that has been recorded infrequently, the reality sinks in of Gesualdo immersed in the most dread aspects of mortality and listening in his own kind of solitary confinement.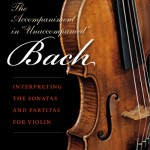 Stanley Ritchie's new volume, perhaps best described as a memoir of his lifelong engagement as both performer and pedagogue with these core works, offers his preferences for fingerings, bowings, dynamics, articulations, tempos, and much more.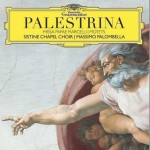 It took an enlightened Pope Francis to give the go-ahead for Deutsche Grammophon to make the first recordings in the Sistine Chapel with what is the Pope's choir.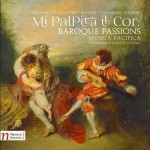 The ensemble's latest release, "Mi Palpita il Cor: Baroque Passions," with soprano Dominique Labelle, gives us three cantatas set off by two instrumental interludes. The program celebrates the European Union spirit of those times (not necessarily ours) when composers traveled widely and borrowed freely from the various national styles.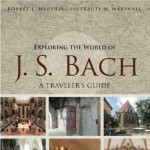 The American Bach Society, which sponsored "Exploring the World of Bach: A Traveler's Guide," could not have chosen a better authorial team: Robert Marshall, whose numerous writings about Bach are infused with a rare passion, clarity, and eloquence, and Traute Marshall, a highly accomplished editor, writer, and translator.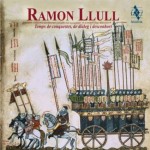 This rich package is the latest in a series from Jordi Savall and Alia Vox that has focused on the Borgia dynasty, the Balkans, Christopher Columbus, Don Quixote, war and peace, and other subjects.
More Reviews News