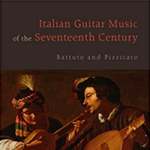 In Italian Guitar Music of the Seventeenth Century, Lex Eisenhardt makes it clear that the Baroque guitar has some very attractive repertoire that should be regarded as an important piece in the puzzle of 17th-century music.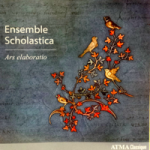 The recording is nicely varied and well performed; the ensemble sings with a tasteful sense of unity and phrasing, and the perfect intervals resonate well in their acoustic space.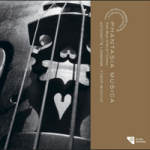 How can you not love a disc devoted to flashy violin music by lesser-known 17th-century composers, one of whom was afflicted with sleepwalking and killed himself by falling into an excavation ditch and another who was stabbed to death still owing money to the printer of his first (and only!) set of violin sonatas?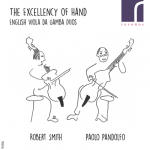 Smith and Pandolfo are of like mind wherever the pieces send them. More than an hour's worth of duos might prove a challenge if the music and the performances were less than compelling. But there's never any danger that the ear will wander as Smith and Pandolfo immerse themselves in these delectables.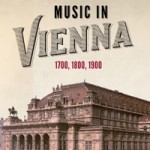 Music historians traditionally choose from three methodologies to write their books: biographical, stylistic, and chronological. David Wyn Jones, however, tells us "this history takes a different approach, a slice history focusing on three epochs, 1700, 1800 and 1900, a portrait of each period that allows contrasts to emerge and continuities to be …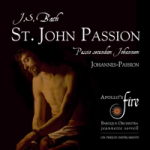 The soloists and the ensemble as a whole perform exquisitely; the soloists are incredibly well suited to their roles, the instrumental ensemble is unified and well balanced, and the chorus is exceptional — the opening scenes in Part I are some of the best choral Bach in my recent memory.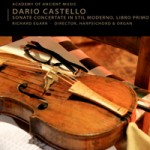 It is interesting to observe Richard Egarr expanding the interests of the Academy of Ancient Music to include more intimate chamber music: Handel's Op. 1 solo sonatas and his trio sonatas Op. 2 and Op. 5 (both released in 2009), and now shifting back more than a century for sonatas by Dario Castello.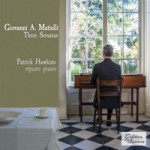 Patrick Hawkins' new album of sonatas by the Viennese composer Giovanni Antonio Matielli (1733-1805) celebrates the square piano — one of the important late-18th century innovations in domestic music-making. Hawkins makes a good case for the little-known sonatas of Matielli, especially as pieces to delight keyboard
Histories of keyboard music frequently bypass this large repertoire of "derived" (arranged) music, so one notes with satisfaction the very thorough coverage here, with a generous amount of illustrative material, tables of publications, music examples, and facsimiles.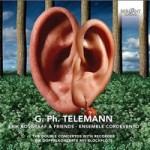 Telemann's concertos all adhere to the same slow-fast-slow-fast, four-movement layout, yet are varied enough in texture, length, and rhythm — and, most crucially, inventive enough — to make continuous listening a pleasure in the lively hands of Dutch recorder virtuoso Erik Bosgraaf and friends.
More Reviews News