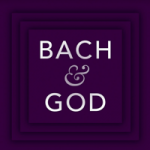 The scholarship of Michael Marissen has always been characterized by depth of research, fearlessness, and a tendency towards considerable speculation. Those qualities are found in the work under review, a compilation of seven of his essays dealing with religious issues in the music of J. S. Bach.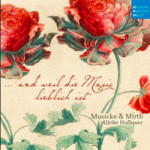 This new album by the Swiss viol consort Musicke & Mirth marks the recorded world premiere of both his dances and his secular songs. The material is at once strikingly new and strangely familiar.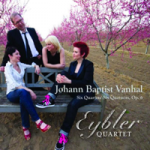 In recent years, our understanding of the development of the Classical Viennese style has changed dramatically, all due to one composer: Johann Baptist Vanhal. While Haydn, Mozart, and Beethoven still tend to be household names, Vanhal is not. And yet, as the Eybler Quartet points out on its new recording, he was in fact quite the groundbreaker.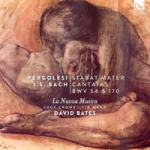 Everyone can get a taste of Pergolesi's easy way with the Baroque style on this new CD, which couples his "Stabat Mater" with two Bach cantatas in well-performed renderings by the British ensemble La Nuova Musica under the direction of David Bates.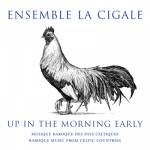 Music from Scotland, Ireland, and Wales is taken, for the most part, from published sources in the 18th and early 19th centuries and expertly played by Montreal-based Ensemble La Cigale on appropriate instruments in what was called, even then, "the Scots drawing room style."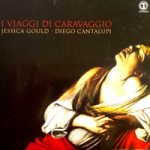 This album acts much like an aural wine tasting, suggesting that some of Caravaggio's paintings pair well, in subject and style, with musical works composed in the same general time and place.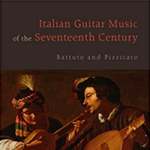 In Italian Guitar Music of the Seventeenth Century, Lex Eisenhardt makes it clear that the Baroque guitar has some very attractive repertoire that should be regarded as an important piece in the puzzle of 17th-century music.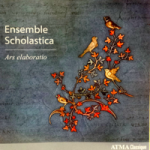 The recording is nicely varied and well performed; the ensemble sings with a tasteful sense of unity and phrasing, and the perfect intervals resonate well in their acoustic space.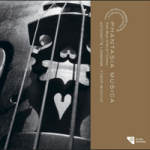 How can you not love a disc devoted to flashy violin music by lesser-known 17th-century composers, one of whom was afflicted with sleepwalking and killed himself by falling into an excavation ditch and another who was stabbed to death still owing money to the printer of his first (and only!) set of violin sonatas?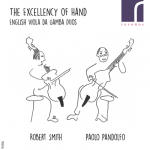 Smith and Pandolfo are of like mind wherever the pieces send them. More than an hour's worth of duos might prove a challenge if the music and the performances were less than compelling. But there's never any danger that the ear will wander as Smith and Pandolfo immerse themselves in these delectables.
More Reviews News