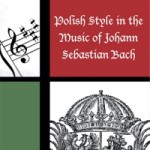 Warsaw-based musicologist Szymon Paczkowski is uniquely qualified to undertake the first comprehensive study of this subject. The author first describes the characteristic rhythmic and structural features of the dance and the affects associated with it, and traces how it came to be introduced into Germany.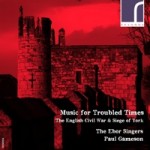 The Ebor Singers' new CD, "Music for Troubled Times," seeks to capture the essence of those difficult 12 weeks in vocal music by William Lawes, John Hutchinson, Thomas Tomkins, William Child, John Wilson, George Jeffreys, and Matthew Locke.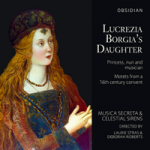 "Lucrezia Borgia's Daughter' is an album as beautifully performed as it is researched, and one can only hope that more "anonymous" works get such attention.
The album marks the first time nine of Fiorè's cello works have been recorded: three sonatas, two sinfonias, and four trattenimenti ("entertainments" or "divertimenti"). Frey's recording also explores another important genre in early music represented in the Como collection: opera arias with cello obbligato.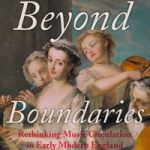 These richly resourced essays, organized in chronological order, convincingly re-evaluate the use of architectural space and the distinctions between nationalities, gender, professional status, and class distinctions to arrive at a deeper understanding of the musical practices of this era.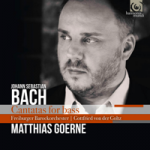 A catchy title for this release might be "Wotan Sings Bach." Matthias Goerne, who has made an excellent impression as the Wanderer and Wotan in productions of Wagner's Ring cycle, takes on two of the cantatas Bach wrote for the bass voice, "Ich will den Kreuzstab gerne tragen," BWV 56, and "Ich habe genug," BWV 82.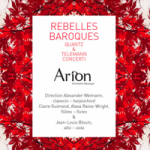 This album vividly captures two of Quantz's 281 concertos and three of Telemann's approximately 125 in vibrant performances by the 13-member Montreal-based ensemble.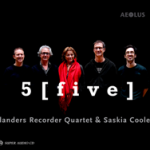 The old saying "all good things must come to an end" applies to everything, in its own time. Unfortunately, that time is now for the Flanders Recorder Quartet. After 30 years of performances, recordings, and early-music ambassadorship, the group has decided that this will be their last album together.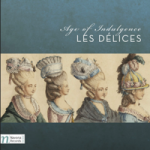 The Cleveland-based ensemble Les Délices focuses on an enticing selection of pieces: core Baroque genres, familiar French style, but repertoire far outside the typical offerings. As the liner notes point out, the composers here were among the last of their kind; this recording encapsulates the end of the Baroque era, and this moment in French histo …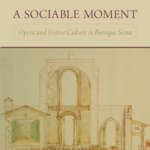 Colleen Reardon's engaging and meticulously researched study turns to Siena in the later 17th and early 18th centuries, and the complex social networks that nurtured the performance of some 30 operas presented there between 1669 and 1704 by composers such as Cesti, Scarlatti, Bononcini, and Melani.
More Reviews News