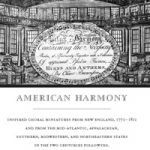 It is welcome news that David R. Godine has published Nym Cooke's magisterial study of this repertoire, and in such an elegantly engraved and handsome boxed set.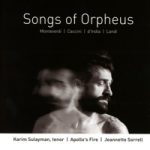 Tenor Karim Sulayman and the Cleveland-based ensemble Apollo's Fire under Jeannette Sorrell's direction run the historical/stylistic gamut with emotional engagement and technical aplomb.
Boston harpsichordist Mark Kroll is currently five CDs deep in his project to record the complete harpsichord works of François Couperin for the Centaur label. It's a steep mountain to climb: The composer compiled 27 Ordres or suites of pieces in four books between 1713 and 1730, but Kroll is more than equal to the task.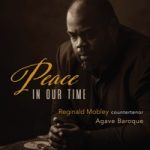 If in war you can expect to win some and lose some, for Agave Baroque and its soloist, countertenor Reginald Mobley, this repertoire presents a win-win situation.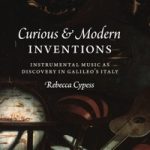 In "Curious and Modern Inventions," Rebecca Cypess takes a highly original approach to early modern Italian instrumental music, situating her study in the context of scientific curiosity in the early 17th century.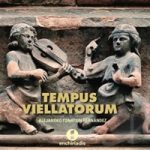 The different types of instrumentation, and Alejandro Tonatiuh Hernández's varied performance tactics in rendering these polyphonic (or embellished monophonic) pieces on the vielle, bring new life to this repertoire.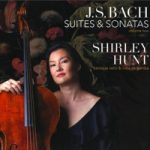 Shirley Hunt's series, J. S. Bach Suites and Sonatas, has issued Volume Two with the cello suites Nos. 2 in D minor, BWV 1008, and 5 in C minor, BWV 1011, along with the Sonata for Viola da Gamba and Harpsichord No. 1 in G Major, BWV 1027.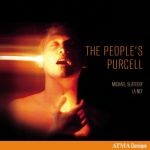 Tenor Michael Slattery and the Canadian chamber ensemble La Nef infuse concern for a casual, direct, and, above all, personal interpretation throughout the program, with Slattery's vocals driving the approach.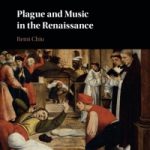 This new book by Remi Chiu, assistant professor of music at Loyola University Maryland, seeks to assess the intersections between music and the pestilential crisis of plague in these troubled societies.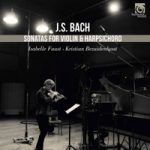 This extraordinary album presents all six of Johann Sebastian Bach's sonatas for violin and obbligato harpsichord in compelling performances by Isabelle Faust and Kristian Bezuidenhout.
More Reviews