Histories of keyboard music frequently bypass this large repertoire of "derived" (arranged) music, so one notes with satisfaction the very thorough coverage here, with a generous amount of illustrative material, tables of publications, music examples, and facsimiles.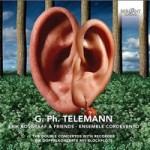 Dutch recorder player Erik Bosgraaf with Ensemble Cordevento. Telemann: The Double Concertos with Recorder Erik Bosgraaf (recorder and direction), Anna Besson (traverso), Yi-Chang Liang (recorder), Robert Smith (viola da gamba), Marije van der Ende (bassoon), Ensemble Cordevento. Brilliant Classics 95249 By Richard S. Ginell CD REVIEW — Geor …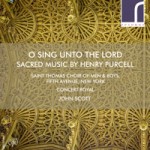 The success of Saint Thomas School in keeping the traditional Anglican choir of men and boys thriving on these shores is obvious in the masterful singing on this disc. The singers do excellent justice to Purcell's eloquent music while at the same time honoring Scott's important legacy at Saint Thomas.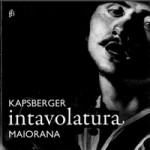 As recordings devoted exclusively to Kapsberger go, there are only a few (Rolf Lislevand, Hopkinson Smith, and Paul O'Dette come to mind). Stefano Maiorana's CD sits quite comfortably among them in both quality and content, as there is minimal overlap in repertoire.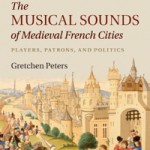 What The Musical Sounds of Medieval French Cities: Players, Patrons, and Politics shows is the exquisite diversity of how public "fanfare" was sponsored by individual cities and coordinated by civic ordinances with more private musical practices.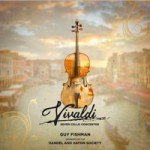 The album should put to rest the notion that Vivaldi wrote one concerto five-hundred times: Guy Fishman finds all that is individual about each of these works.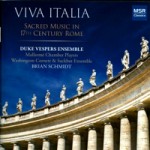 All of the composers on the album spent significant time in Rome, although several works were composed elsewhere. In fact, all but Giovanni Pierluigi da Palestrina were also affiliated with the Collegio Germanico, a Jesuit school.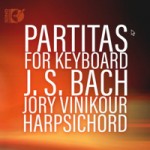 While very fast tempi have become fashionable in recent years for some Baroque performers, Jory Vinikour isn't part of that crowd. His pacing doesn't lack energy or point, but above all he lets the music breathe.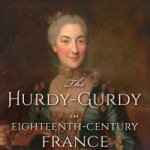 In the second edition of Robert Green's book, the author has set out to share "new insights" and information about the hurdy-gurdy and its music to bring what has been considered an obscure instrument into the realm of practical historical performance, as well as to underscore its value in the contemporary world of folk music and jazz.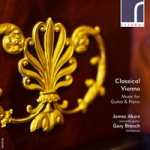 Scottish guitarist James Akers and British pianist Gary Branch present an inviting program of music that might have been heard in Viennese salons in the first half of the 19th century.
More Reviews News