Featured News Archive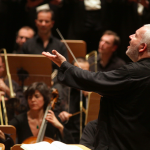 French conductor Marc Minkowski, who is leading the San Francisco Opera production of Mozart's "Don Giovanni" in June, has gone beyond the repertoire of his period-instrument ensemble, Les Musiciens du Louvre, to embrace music from the 19th to 21st centuries.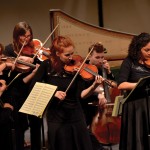 Word is out. Young professional musicians looking for an edge in their game or an extra nudge for their career have jumped at the chance to audition for the Berwick Academy, the intensive education-cum-performance institute that is part of the Oregon Bach Festival.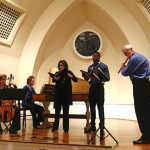 CHARLOTTE, N.C. — Looking ahead to their 40th season, starting in September, and beyond, the musicians of Carolina Pro Musica are eager to explore a variety of possibilities. Widening their horizons with new guest artists is one likely direction.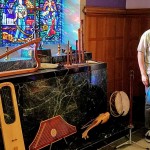 Patrick Dittamo is a Kansan composer, scholar, and musician. He graduated magna cum laude with a Bachelor of Arts degree in music composition from the College of William & Mary, where he studied performance practice and early wind instruments with Dr. Ruth van Baak Griffioen and composition with …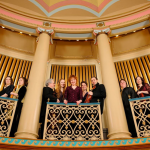 What seemed like a dream for artistic director Jeannette Sorrell in 1992 is today a flourishing reality. "It's a success story largely due to Jeannette's nearly infallible sense of how to reach her audience," said musicologist Ross Duffin, who coined the ensemble's name.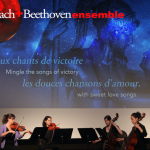 The Bach and Beethoven Ensemble is doing everything it can to attract audiences who know little about classical music and maybe even less about early music.
More Featured News