Featured News Archive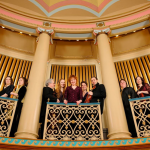 What seemed like a dream for artistic director Jeannette Sorrell in 1992 is today a flourishing reality. "It's a success story largely due to Jeannette's nearly infallible sense of how to reach her audience," said musicologist Ross Duffin, who coined the ensemble's name.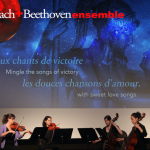 The Bach and Beethoven Ensemble is doing everything it can to attract audiences who know little about classical music and maybe even less about early music.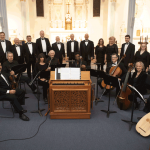 There have been performances-a-plenty in such early music hotspots as Boston, New York, San Francisco, Seattle, Montreal, Washington, D.C., and Toronto, but how about Falmouth, Maine- population 11,185?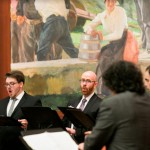 Churches, monasteries, theaters, and town squares reverberated with the sound of music: imported at first, the music gradually became more and more locally composed, performed by native and foreign-born musicians, enslaved or free.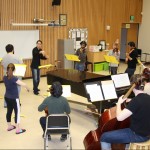 Direct Matt Steel notes that when he arrived at WMU in Winter 1984 to become Collegium Director, the ensemble was small, around 10, consisting mostly of music students wanting to try out its many "weird" wind instruments.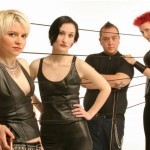 The Toronto-based quartet I Furiosi has delved into such wide-ranging topics as insanity, inebriation, lying, narcissism, hell, outer space, and much more. Their next concert, on April 17, cryptically titled "A Fork in the Road," will be an ironic celebration of bad decisions through the ages.
More Featured News