Celebrating leaders in the early music community.
---
Congratulations to the recipients of this year's Annual Awards. The recipients were chosen from the many nominations submitted by friends and colleagues throughout the early music community. You can read more about the recipients using the links below.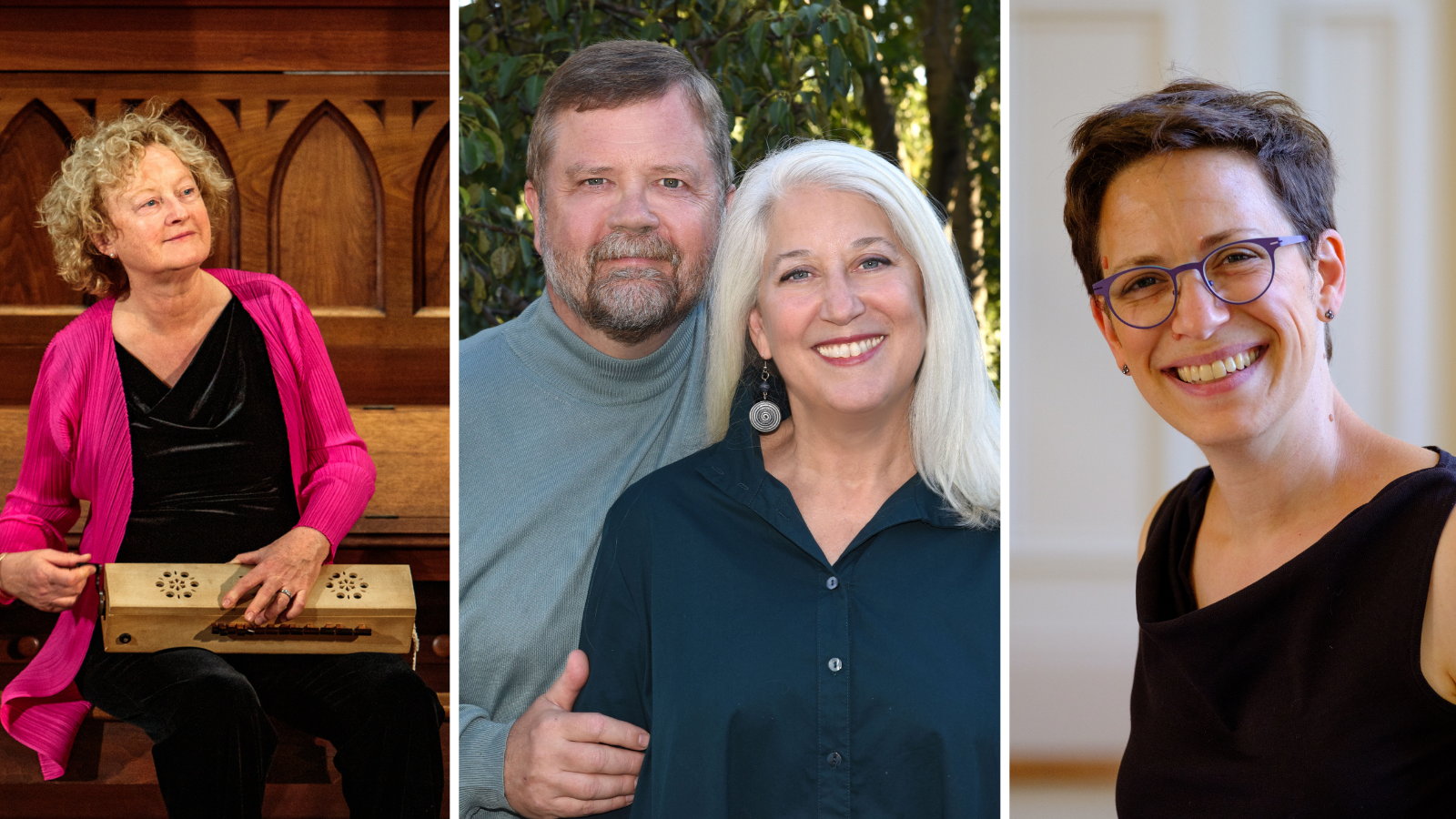 Nominations for 2023 Awards will open in April 2023
Current Awards
Thomas Binkley Award
This award honors individuals who, in their roles as leaders of collegiate early-music ensembles, have made outstanding contributions to the study and performance of early music.

This award is named for the legendary lutenist and educator Thomas Binkley, who taught at the Schola Cantorum Basiliensis, made ground-breaking recordings with the Studio der Frühen Musik, and served as founding director of the Early Music Institute at Indiana University.

More about the Binkley Award
Howard Mayer Brown Award
For lifetime achievement in the field of early music

This award is named in memory of the renowned and beloved musicologist from the University of Chicago, Howard Mayer Brown. Brown's scholarship covered a wide range of subjects. He published on the music of the Renaissance, especially the chanson and instrumental music, and frequently returned to problems in historical performance practice, a subfield in which he was one of the most important commentators.

More about the Brown Award
Laurette Goldberg Award
For achievement in early music outreach.

Named for teacher, performer, author, and musical innovator Laurette Goldberg, this award recognizes ongoing, outstanding achievement in educational or outreach endeavors by individual performers, teaching artists, or ensembles. With the Laurette Goldberg Award, EMA celebrates work that draws new audiences or practitioners, or engages such communities in a new manner; that achieves remarkable breadth or depth of reach, seen in numbers of people engaged or in hours of engagement; and that stands to leave a lasting mark on the historical performance field, by transforming the communities served or by modeling practices that can be replicated and developed by others in the profession.

More about the Goldberg Award
---
Past Awards
Early Music Brings History Alive Award (1998-2006)
This award acknowledged the importance of educational outreach in early music, and exposing the next generation to its delights and wonders.

Recipients
2006: New York State Early Music Association
2005: Nina Stern
2005: Special Award for Outstanding Contributions to Early Music Education: Mark Cudek
2004: Peggy Monroe
2003: Piffaro, The Renaissance Band
2003: Honorable Mention: David Coffin
2002: American Classical Orchestra
2001: No Award
2000: Ensemble Musical Offering
1999: Chatham Baroque
1998: Nottingham Fair