For lifetime achievement in the field of early music
This award is named in memory of the renowned and beloved musicologist from the University of Chicago, Howard Mayer Brown.
Brown's scholarship covered a wide range of subjects. He published on the music of the Renaissance, especially the chanson and instrumental music, and frequently returned to problems in historical performance practice, a subfield in which he was one of the most important commentators.
2022 Recipients: David Douglass & Ellen Hargis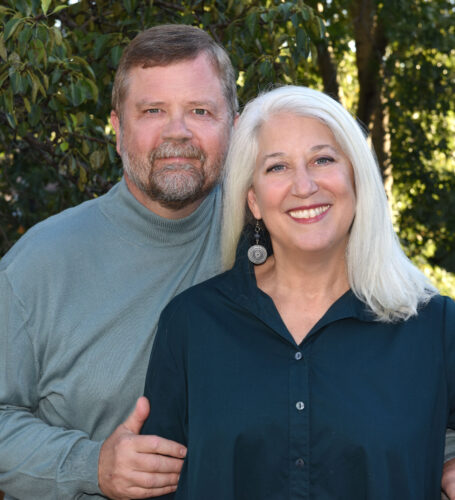 "We are humbled to receive this award from EMA and are grateful to the community of scholars and musicians who made our careers in early music so rewarding. Little did we know when we met in Lyle Nordstrom's collegium musicum in 1973 that we would see all our dreams come true: collaborating with amazing colleagues all over the globe and having the opportunity to create, perform, and record our dream projects, now for more than 40 years. For the last 15 years we had the joy of co-directing the Newberry Consort, which was our primary focus until our retirement from the ensemble in 2022. We have been fortunate to be teachers and mentors of many talented and dedicated young artists who are already new leaders in the field. We thank those who nominated and supported us for this award of a lifetime!" – David Douglass and Ellen Hargis
Early bowed-strings specialist David Douglass began his performing career in 1975 with The Musicians of Swanne Alley, directed by Paul O'Dette and Lyle Nordstrom. Swanne Alley's focus on the English broken consort repertory encouraged his exploration of the Renaissance violin, its repertory, technique, and the effect of that technique on style. As a part of his exploration he founded the The King's Noyse in 1988 to delve into the vast uncertainties surrounding early professional violin ensembles and improvised repertories. In 1986, Douglass joined The Newberry Consort directed by Mary Springfels, and succeeded Mary as artistic director in 2007, serving as its artistic co-director until 2022. Mr. Douglass has collaborated with many ensembles, as both guest artist and guest director, and is especially proud of his work with the Boston Early Music Festival. He is a respected educator, through his teaching at the University of Chicago and Northwestern University, and faculty positions at many summer workshops, including SFEMS, MEMF, VdGSA, and Amherst Early Music. Mr. Douglass has recorded extensively for many labels, especially harmonia mundi usa where he also worked as a recording sessions producer, producing recordings of many other artists.
Soprano Ellen Hargis is a specialist in baroque music and a leading voice teacher and lecturer on historical performance practice. She has been a guest lecturer on historical performance, baroque gesture and movement, rhetoric, and opera at Harvard, Yale, The Juilliard School of Music, the Oberlin Conservatory, and the Eastman School of Music, and The Moscow Conservatory, among others. As a soprano, Ms. Hargis has appeared with many renowned conductors, including Andrew Parrott, Gustav Leonhardt, Paul Goodwin, Jane Glover, and Nicolas Kraemer. She performed world-wide in recital with her duo partner, lutenist Paul O'Dette, and has performed with The Saint Paul Chamber Orchestra, Portland Baroque Orchestra, Philharmonia Baroque, Freiburg Baroque Orchestra, the Seattle Baroque Orchestra, and the Mark Morris Dance Group. Ms. Hargis is also known as a stage director specializing in historical opera and has a long-standing collaboration with the Boston Early Music Festival where serves as Assistant Stage Director and the translator of many libretti for their mainstage productions. A prolific recording artist, her discography of more than 50 recordings embraces repertoire from medieval to contemporary music and boasts the Grand Prix du Disque, the Choc du Monde, and two Grammy nominations for best opera recording. Ellen Hargis teaches voice for the Graduate Program in Historical Performance at Case Western University. She served as Artistic co-director of Chicago's Newberry Consort from 2008 to 2022.
Past Recipients
2021: Joan Kimball and Robert Wiemken
2020: Mark Kroll
2019: Lyle Nordstrom
2018: Ross Duffin and Beverly Simmons
2017: Thomas Forrest Kelly
2016: Louise Basbas
2015: William Monical
2014: Jeanne Lamon
2013: James Nicolson
2012: José Verstappen
2011: Boston Early Music Festival
2010: Benjamin Bagby
2009: Stanley Ritchie
2008: Robert Cole
2007: Mary Springfels
2006: Alejandro Enrique Planchart
2005: Friedrich and Ingeborg von Huene
2004: Laurette Goldberg
2003: Joel Cohen
2002: Philip Brett
2001: Timothy McGee
2000: Michael & Kay Jaffee
1999: George Houle
1998: George Hunter