For lifetime achievement in the field of early music
---
This award is named in memory of the renowned and beloved musicologist from the University of Chicago, Howard Mayer Brown.

Brown's scholarship covered a wide range of subjects. He published on the music of the Renaissance, especially the chanson and instrumental music, and frequently returned to problems in historical performance practice, a subfield in which he was one of the most important commentators.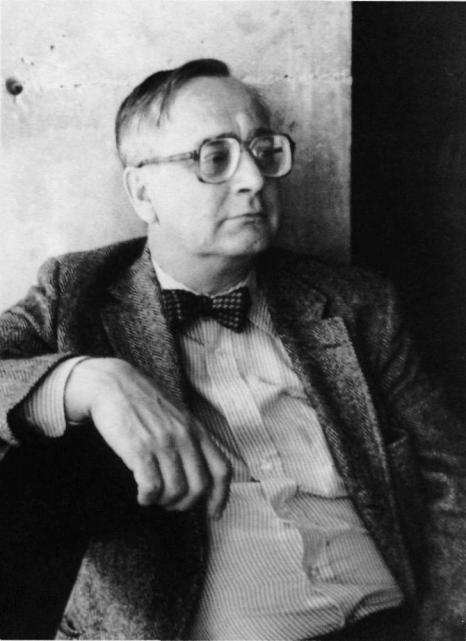 2020 Recipient: Mark Kroll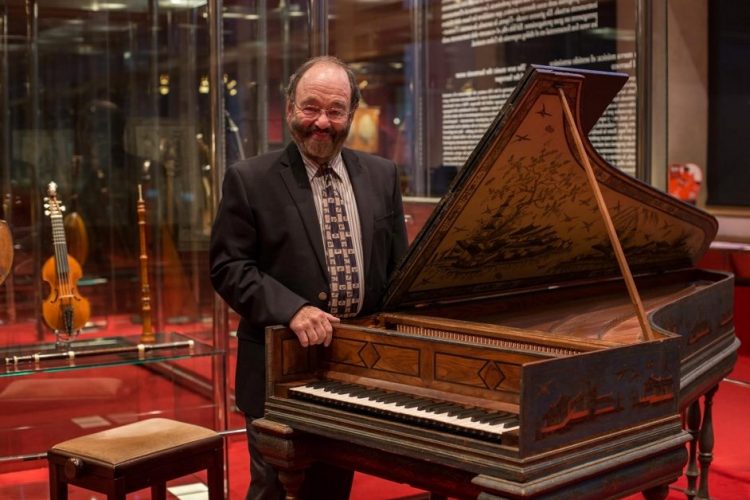 Mark Kroll's distinguished career as a performer, scholar, educator and advocate for early music spans a period of more than fifty years.
As harpsichordist and fortepianist, he has appeared throughout the world in recital, chamber music and as concerto soloist with some of the world's major orchestras. His extensive list of recordings includes the music of Bach, Handel, Scarlatti, Biber, Duphly, Balbastre, Royer, Schubert, and Hummel, and most recently, the complete pièces de clavecin of François Couperin for Centaur Records. He has also recorded three critically acclaimed CDs of contemporary American harpsichord music, as well as harpsichord works by Vittorio Rieti and Henri Dutilleux.
A scholar of wide-ranging interests, he has published seven books—The Cambridge Companion to the Harpsichord; The Boston School of Harpsichord Building; Playing the Harpsichord Expressively; Johann Nepomuk Hummel: A Musician and His World; Ignaz Moscheles and the Changing World of Musical Europe; The Beethoven Violin Sonatas; an annotated facsimile of part III of J. N. Hummel's treatise on the Art of Playing the Pianoforte—and scholarly editions of Hummel's Sonata for Cello and Piano, Geminiani's Sonatas for Violin and Basso Continuo and Concerti Grossi, op. 4, and Carl Ludwig Junker's Piano Concerto.
Mark Kroll has taught and lectured worldwide at universities, conservatories, and music schools. He established the Departments of Harpsichord and Historical Performance at Boston University, where he served for twenty-five years as Professor and Chair. A tireless promoter of early music and its performers, he also founded and directed the Boston University Early Music Series, which presented more than 200 concerts and lectures by faculty and guest artists.
Wendy Heller, Scheide Professor of Music History and Chair of the Department of Music at Princeton University, said: "As a student in Boston during the 1980s, I was aware of Mark's fundamental contributions to the early music scene as a teacher, keyboard player, mentor, and concert promoter; now, as a senior scholar at Princeton University, I've been equally impressed with the quality and breadth of his contributions to musicology. There are few performers whose scholarship is so deep and few scholars who are such brilliant performers. In a field where so many are tempted to search for the Holy Grails of authenticity, Mark has strived for a singular and highly expressive approach to music-making, based on historical knowledge, that truly stands the test of time."
Past Recipients
2019: Lyle Nordstrom
2018: Ross Duffin and Bev Simmons
2017: Thomas Forrest Kelly
2016: Louise Basbas
2015: William Monical
2014: Jeanne Lamon
2013: James Nicolson
2012: José Verstappen
2011: Boston Early Music Festival
2010: Benjamin Bagby
2009: Stanley Ritchie
2008: Robert Cole
2007: Mary Springfels
2006: Alejandro Enrique Planchart
2005: Friedrich and Ingeborg von Huene
2004: Laurette Goldberg
2003: Joel Cohen
2002: Philip Brett
2001: Timothy McGee
2000: Michael & Kay Jaffee
1999: George Houle
1998: George Hunter