For achievement in early music outreach
---
Named for teacher, performer, author, and musical innovator Laurette Goldberg, this award recognizes ongoing, outstanding achievement in educational or outreach endeavors by individual performers, teaching artists, or ensembles.

With the Laurette Goldberg Award, EMA celebrates work that draws new audiences or practitioners, or engages such communities in a new manner; that achieves remarkable breadth or depth of reach, seen in numbers of people engaged or in hours of engagement; and that stands to leave a lasting mark on the historical performance field, by transforming the communities served or by modeling practices that can be replicated and developed by others in the profession.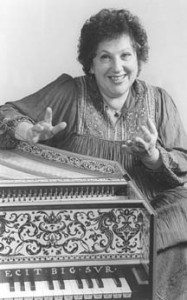 2020 Recipient: Oberlin Baroque Performance Institute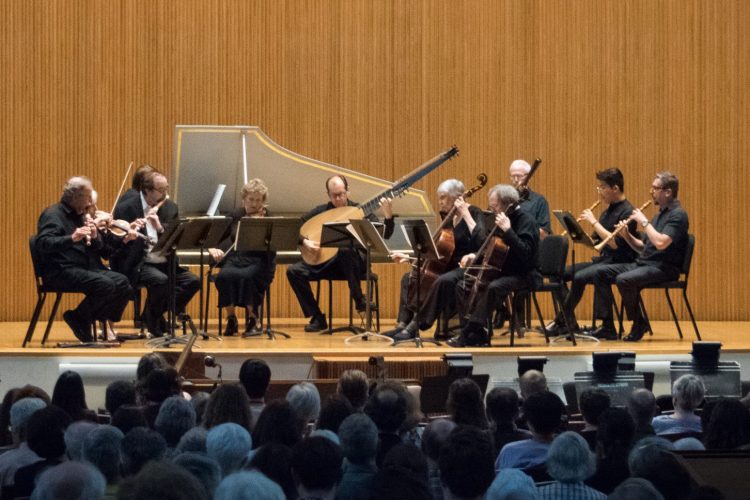 The Oberlin Baroque Performance Institute (BPI) is the premier summer workshop focusing on Baroque instruments and voice; 2020 marks its 49th season of preparing musicians to perform some of the era's great works on period instruments. The internationally renowned faculty is led by Artistic Director Kenneth Slowik and the Oberlin Baroque Ensemble—Mark Edwards, Michael Lynn, Marilyn McDonald, Catharina Meints—who host daily master classes and ensemble coachings. Other long-term and new faculty members come from across country to fill out the spectrum of baroque instruments and voice.
On behalf of the faculty and participants of BPI, Catharine Meints said: "I can say that we are delighted to receive recognition from EMA for our work over the last 49 years. We are proud of what we have accomplished and are honored to be presented the Goldberg Award."
BPI is open to musicians of any level of experience on Baroque instruments and voice – no auditions or recordings are required – and through private study and master classes with faculty and resident artists, and the practice and performance of Baroque techniques in ensembles, the participants gain a greater appreciation of this rich musical genre.
Student orchestra and chorus offer large-scale performance opportunities, while other student projects explore an annual project like the Corelli trio sonatas or Couperin Concerts. There are opportunities to collaborate and perform with other musicians, guided by expert coaching from faculty and resident artists. The Conservatory of Music also has a large collection of instruments that are made available for use by BPI participants. Lectures and informal open discussions stimulate the intellect, and the ever-popular Baroque dance classes provide excellent physical exercise as well as a kinetic appreciation for the rhythms that underlie the music of the Baroque era.
Jean Hein, EMA board member, graduate of the Oberlin Conservatory, and frequent participant in the BPI, said: "BPI has had an enormous impact on early music in the 20th century and on into the 21st: fortunately, Cathy Meints, with her usual foresight, energy, and know-how, has said it for us in her book about the early years of BPI, Oberlin Baroque Performance Institute: The Wenzinger Years. BPI has been, and remains, a major force of change not only for its participants, but for the entire field of early music. What we experience today in the rich innovation and burgeoning creativity baroque music performance would simply not exist without the cumulative effect of 48 years of dedicated teaching and coaching, deeply impacting literally thousands of early music performers."
Past Recipients
2019: Nina Stern and S'Cool Sounds
2018: The Rose Ensemble
2017: Voices of Music
2016: Ron Cook
2015: Shulamit Kleinerman
2014: Margriet Tindemans
2013: Grant Herreid
2012: Chatham Baroque
2011: Piffaro, The Renaissance Band
2010: Phillip Serna
2010 Lifetime Early Music Outreach Award Judith Davidoff
2009 Special Early Music Outreach Award Grace Feldman
2008: Arcadia Players
2008 Special Early Music Outreach Award Tina Chancey
2007: Sarasa Ensemble