For achievement in early-music outreach
Named for teacher, performer, author, and musical innovator Laurette Goldberg (1932-2005), this award recognizes ongoing, outstanding achievement in educational or outreach endeavors by individual performers, teaching artists, or ensembles.
With the Laurette Goldberg Award, EMA celebrates work that draws new audiences or practitioners, or engages such communities in a new manner; that achieves remarkable breadth or depth of reach, seen in numbers of people engaged or in hours of engagement; and that stands to leave a lasting mark on the historical performance field, by transforming the communities served or by modeling practices that can be replicated and developed by others in the profession.
Nominations are currently closed
2023 Recipient: Ruben Valenzuela & Bach Collegium San Diego
On behalf of the board and staff of Bach Collegium San Diego, it is truly an honor to receive an award that highlights the dedicated and outstanding work of Laurette Goldberg in the field of early music. Since its founding twenty years ago, BCSD has worked tirelessly to bring creative and meaningful early-music programming of the highest caliber to San Diego. Throughout the ensemble's history, BCSD has explored diverse ways in which to engage audiences through educational initiatives, general accessibility, and community involvement. Recently, this has been most prevalent in our Bach at Noon series which continues to expand to non-traditional performance venues and spaces, as well as our El Mesías project that continues to reach new audiences. I am delighted that BCSD's ongoing work aligns with the principles demonstrated by Laurette Goldberg in her own work. Thank you EMA!
– Ruben Valenzuela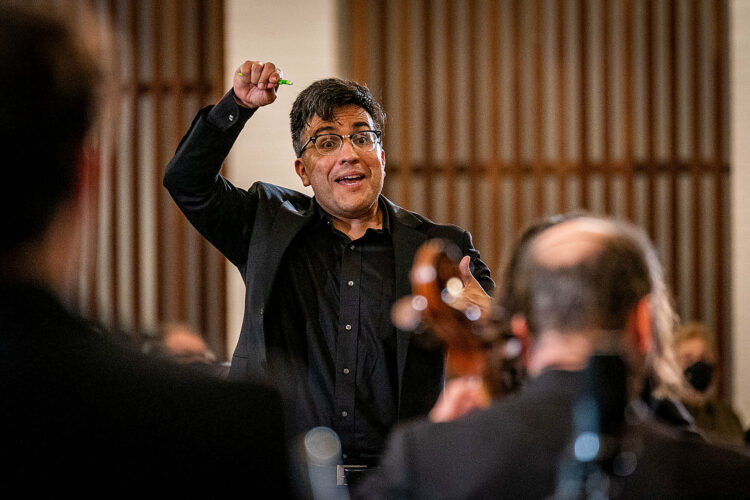 Ruben Valenzuela is the Founder & Artistic Director of Bach Collegium San Diego. As a historical keyboardist, musicologist, and conductor he has led BCSD in notable performances of music from the Renaissance through the Classical era. Under his guidance, the ensemble has achieved international acclaim through dynamic virtuosic performances of both iconic and lesser-known repertoire. In 2020, Valenzuela was awarded the Louis Botto Award for Innovative Action and Entrepreneurial Zeal from Chorus America for his outstanding work with BCSD. Valenzuela has been called upon as guest director with such notable series and ensembles as Bach Vespers at Holy Trinity (New York City), Marsh Chapel Choir and Collegium (Boston University), Bach at Emmanuel Church (Boston), Juilliard415 at Lincoln Center (New York City), Washington Bach Consort (Washington, D.C.), and Westminster Choir College with the Orchestra of St. Luke's (New York City). Upcoming engagements include Seraphic Fire, Bachfest 2024 (Leipzig) and Handel+Haydn Society (Boston).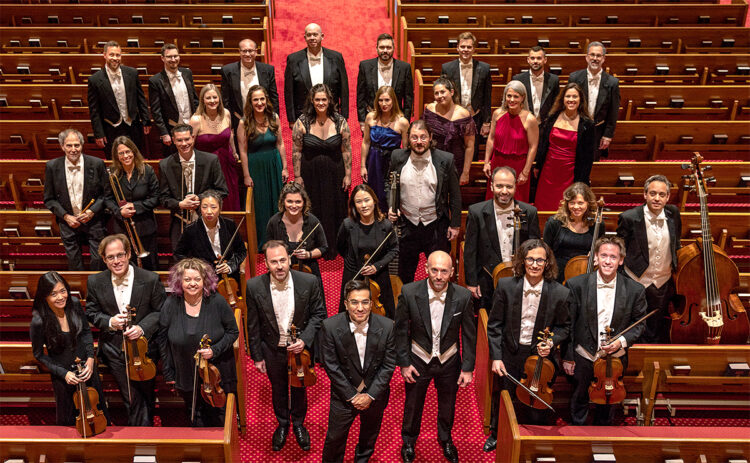 Bach Collegium San Diego (BCSD) was founded in 2003 by Artistic Director Ruben Valenzuela to bring creative programming and performances with historical considerations to performance practice. BCSD has garnered national and international recognition through its exemplary programming and dynamic performances, incorporating some of this country's finest early-music specialists performing repertoire from the Renaissance through the early Classical period, and occasionally beyond. The ensemble continues to leave an artistic mark in the San Diego community through its Bach at Noon free lunchtime series which includes performances in non-traditional venues throughout San Diego. Since 2016, BCSD's Choral Internship has provided numerous opportunities for local college and university choral students to experience consort singing through intensive rehearsals and performances of a Mainstage season project. Most recently, these students were an integral part of BCSD's March 2023 performances of Bach's St. Matthew Passion. In 2021, the ensemble gained national attention through its El Mesías: Messiah for a New World project, which commissioned an original Spanish libretto of Handel's oratorio and included a cross-border collaboration and performance at Tijuana's Centro Cultural (CECUT). In December 2023, BCSD will return to Tijuana to perform El Mesías as part of the ceremonies marking the bicentennial of U.S.-Mexico relations. The ensemble will make its European debut at Bachfest, Leipzig in June 2024, followed by additional performances in other historical sites in the German state of Thuringia.
Past Recipients
2022: Debra Nagy
2021: Elam Rotem
2020: Oberlin Baroque Performance Institute
2019: Nina Stern and S'Cool Sounds
2018: The Rose Ensemble
2017: Voices of Music
2016: Ron Cook
2015: Shulamit Kleinerman
2014: Margriet Tindemans
2013: Grant Herreid
2012: Chatham Baroque
2011: Piffaro, The Renaissance Band
2010: Phillip Serna
2010: Judith Davidoff
2009: Grace Feldman
2008: Arcadia Players
2008: Tina Chancey
2007: Sarasa Ensemble