It's EMA's first-ever Community Early Music Play Day on June 11 this year, and we invite you to join in the serious fun of playing or singing alongside fellow community musicians in Berkeley, CA!
---
The 2020 Community Early Music Play Day is funded in part by grant through the National Endowment for the Arts Art Works program.
We are not able to present the first Community Early Music Play Day in June, due to the global health crisis. We look forward to making music with early music community ensembles from across North America at a rescheduled date during the 2020-21 season.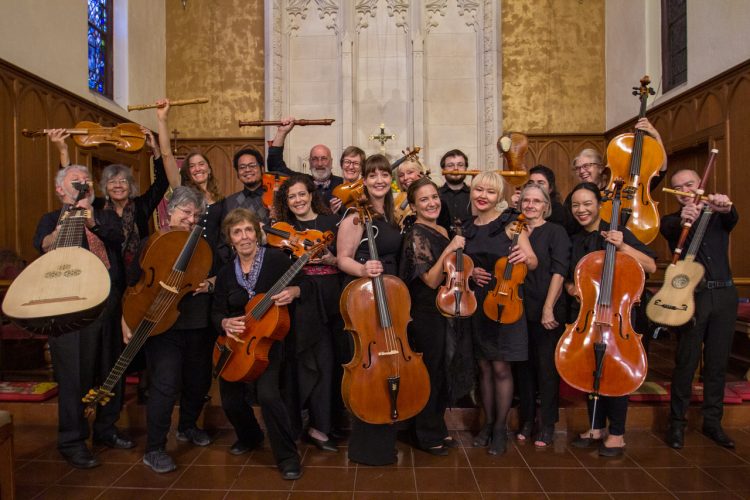 Connect with other community musicians!
Surprise guests!
Everyone is welcome!
Date: Thursday, June 11, 2020
Location: First Presbyterian Church of Berkeley, 2407 Dana St., Berkeley, CA
Time: 9:30am-3:30pm, including rehearsal and lunch

Early Music America is pleased to be presenting the Berkeley Festival & Exhibition's inaugural "Community Baroque Play Day"— a chance for all members of community early music ensembles, from baroque orchestras, medieval choirs and gamba groups, to recorder orchestras, to come gather for a cheery day of musicking and getting to know your fellow community early musicians from across the West and North America!
If you have never joined a community early music ensemble, this is the perfect opportunity to come see what it's all about, meet other members of other ensembles, and treat yourself to a collegial day of musicking with other lovers of early music.
The day will feature visits from surprise guest performers from BFX, lunch with fellow Play Day participants, and discount tickets to BFX mainstage concerts, plus it's right next door to the famous Berkeley Exhibition! The musicking will culminate with an informal concert showcasing our hard day's work and a reception to celebrate a day of fun and the breadth of the performers of early music across our community.
Community Early Music Ensembles
The Community Early Music Ensemble movement has been an integral part of the West Coast early music scene for decades, and is growing stronger every year, with new ensembles and communities forming from San Diego to Seattle, Portland to Hamilton, MT. Read this article by Lee Talner (member of Kensington Baroque Orchestra) published by EMA last year.
Here's small sampling of the community-oriented early music ensembles from the West:
New Baroque Orchestra (Seattle, WA)
Medieval Women's Choir (Seattle, WA)
Berkeley Baroque Strings (Berkeley, CA)
Women's Antique Vocal Ensemble (Berkeley, CA)
Bay Area Baroque Orchestra
Gallimaufry Chamber Chorus (Berkeley, CA)
Kensington Baroque Orchestra (San Diego, CA)
Los Angeles Baroque
Jefferson Baroque Orchestra (Ashland, OR)
Trillium Baroque Orchestra (Portland, OR)
Bitterroot Baroque Orchestra (Hamilton, MT)
Did we miss your group? Let us know, so we can add you to the list and feature you on the EMA website.
Questions: please email the Play Day Coordinators.
Take Part in the Play Day
Who?
All players and singers of early music, of all levels are welcome. You do not already need to be a member of a community early music ensemble to participate.
Repertoire
Repertoire will be announced in March.
You are welcome to bring your baroque or modern instrument. Pitch will be at A=415.
Schedule
9:00-9:30 Registration
9:30-11:45 Play Session 1 (separate rehearsals for choral and orchestral groups)
12:00-12:45 Lunch provided
12:45-2:00 Play Session 2 (tutti)
2:30 Informal Concert
3:00 Reception
4:00 BFX Mainstage concert (discounted tickets available to Play Day participants)
7:00 BFX Mainstage concert (discounted tickets available to Play Day participants)
Registration
Early Bird registration (by April 10): $40
Regular registration (after April 10): $50
Tote bag and lunch included.
Information Needed to Register
Personal contact info
Primary instrument or voice type
Secondary instrument, if applicable
Organization with which you're affiliated, if applicable
How would you describe your playing level? Beg, Int, Adv
What is the last piece of music you played?
What piece of music have you particularly enjoyed playing?
Invite a Friend!
RSVP to the Play Day Facebook Event for even more updates as June approaches.
Meet the Coordinators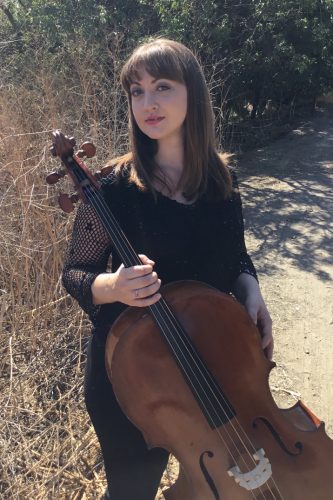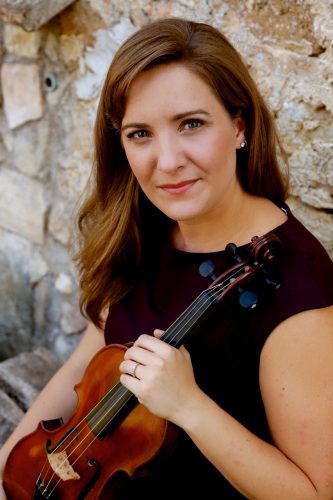 The 2020 Play Day will be coordinated by Alexa Hayes-Pilon and Lindsey Strand-Polyak, Artistic Directors of Los Angeles Baroque (LAB).