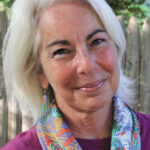 In March 2020, New York City vocal coaches Rachelle Jonck and Derrick Goff, suddenly out of work, created a Facebook group for singers to practice together: Bel Canto Boot Camp.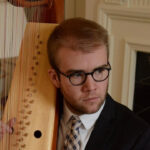 You're set to play William Lawes' 'Harp Consorts' with three friends. But first answer the big question: which harp are you going to use? The decision touches on cultural politics and fraught matters of historical performance.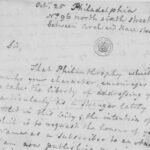 Rayner Taylor, by his training and contacts, brought to the cultural landscape of the nascent United States the highest levels of musical education and stylistic perspective. Taylor composed chamber music that catered to the growing musical marketplace (sonatas, popular arrangements, songs) and also larger-scale symphonic works.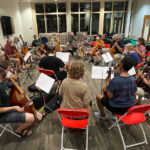 After two pandemic years, the Viola da Gamba Society of America returned to an in-person Conclave, and almost 200 viol enthusiasts attended. One satisfied gambist filed an one-the-scene report.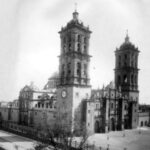 The music of Juan Gutiérrez de Padilla, perhaps the most prolific and important composer in Spanish Colonial America, has been remarkably well preserved. He's our best source on the role of the vernacular 'villancicos' in New Spain's Christmas celebrations.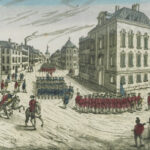 Timothy Olmsted found his voice as a fifer and bandsman in the Revolutionary War, and he would go on to pioneer musical freelancing in the young Republic.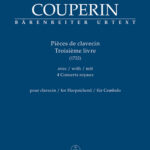 With this new publication of François Couperin's celebrated 'Pièces de clavecin' (Book III) together with his 'Concerts royaux,' we now have a chance to compare the keyboard composer with the chamber musician in a single volume. The introduction alone is invaluable scholarship on this period of the composer's life and world.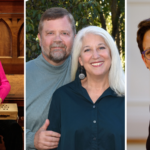 The 2022 Annual Awards will be conferred during a special Awards Ceremony as part of the 2022 EMA Summit. 
Massachusetts is full of lovingly preserved homes from the 17th century. But what did life in these homes sound like? The latest essay in 'Early Music: the Americas' explores the world of a Puritan reverend who left us tantalizing clues.
The turbulent life of John Antes, an American of pluck and imagination, is part of global histories on colonialism, revolution, nationalism and religion, and international trade. It reads like an early-music adventure novel.
Have an interesting article or information about your organization to share? Send It to EMA!