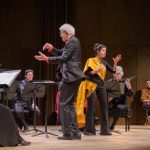 Matthias Maute's successful reconstruction of the 'Motezuma' fragments depended heavily on his skill as a composer to "channel" Vivaldi while at the same time imagining a new dramatic framework for the story.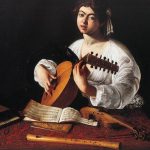 In his essay for Early Music America, Christopher Macklin notes that he has been "most struck by the importance of music and its power to define and maintain those capillaries of nourishing connection, far more than I have by any dirges or fears of collapse."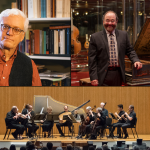 Early Music America announces the recipients of its 2020 awards recognizing outstanding accomplishments in early music. The awards will be presented later this year.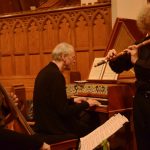 Despite little rehearsal time and shared salaries, the players who return annually for the festival around Puget Sound are elated to make music with founder and baroque flutist Jeffrey Cohan.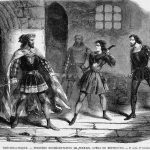 Artistic director and conductor Ryan Brown will mark his company's 25th-anniversary season with performances of the earliest version of the only opera Beethoven composed.
Early Music America is establishing the biennial Thomas Zajac Memorial Scholarship for performers and scholars who embody the multi-instrumentalist and educator's adventurous spirit.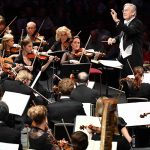 To mark the 250th anniversary this year of Beethoven's birth, John Eliot Gardiner is leading his Orchestre Révolutionnaire et Romantique in Beethoven's nine symphonies in five cities.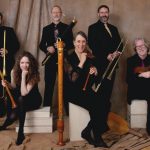 The beloved ensembles are teaming in February in Chicago, Philadelphia, and Wilmington, DE, with a collaborative show, 'La Marchesa,' focusing on Isabella d'Este, marchioness, Gonzaga-in-law, and fabled North Italian patroness of art and music.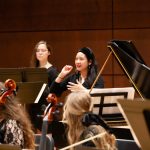 The Carmel Bach Festival introduces a session for an early-music string quartet, while Oklahoma City University will offer a training institute aimed at singers and instrumentalists.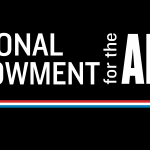 Early Music America has been approved for an Art Works grant from the National Endowment for the Arts to support "Building Bridges."
Have an interesting article or information about your organization to share? Send It to EMA!