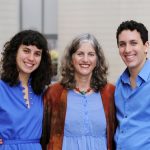 Harpsichordist Elaine Funaro, center, collaborated with her twins, Andrea and Eric Love, on a children's book that ups the ante on bringing instruments to life.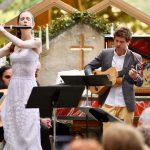 In an interview, Ferguson discussed how playing old music and contemporary works inform one another, the wonder of Bach's music, and more.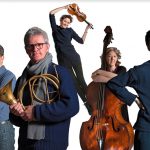 London's Orchestra of the Age of Enlightenment plays New York's Tully Hall and Oberlin College this month, with help at the former from cell-phone quieting Yondr cases.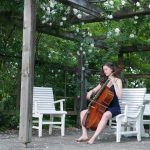 Cellist Erin Lupardus completes her three-part series detailing her experience studying Baroque cello as a 2018-2019 Fulbright Scholar.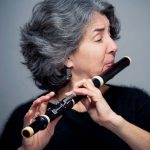 Janet See is an admired artist and teacher whose affiliations include Philharmonia Baroque Orchestra, Seattle's Pacific MusicWorks, Seattle Baroque Orchestra, and Portland Baroque Orchestra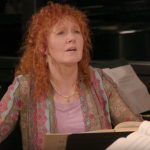 'Playing with Fire: Jeannette Sorrell and the Mysteries of Conducting' will interest and inspire anyone who loves music or just a well-crafted story about a fascinating person.
The Thornton Scholarship funded Weston's travel to study the Occitan language, the interpretation of Trecento music, Italian and French mensural notation, and medieval flute.
Haymarket Opera Company is staging John Frederick Lampe's 'The Dragon of Wantley,' an 18th-century send-up of Italian opera that stuck it to politicians of the time.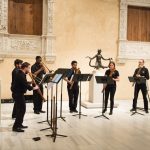 Published:
September 30, 2019
The outlines of North America's exciting landscape of period-instrument ensembles are taking shape as the 2019-2020 season unfolds.
Published:
September 16, 2019
Chatham Baroque (above) and the presenting organization Renaissance & Baroque, which merged in 2018, are looking to build on the success of their first year together as they head into 2019-20 season.
Have an interesting article or information about your organization to share? Send It to EMA!