Reviews by the editorial staff of Early Music America. Have a new recording or book? Submit it for consideration.
---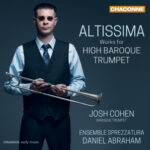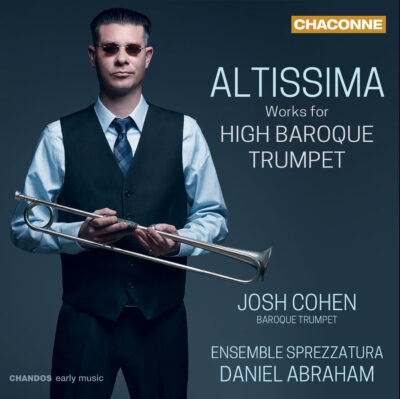 Trumpet soloist Josh Cohen and Ensemble Sprezzatura bring together regal flair and expressive grace with 'Altissima,' exploring the varied colors and dimensions of the high Baroque trumpet. The recording makes an ideal introduction to myriad trumpeting styles through mostly unfamiliar repertoire.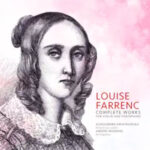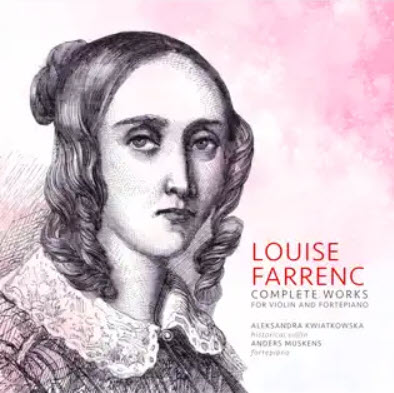 Billed as the first recording on period instruments, violinist Aleksandra Kwiatowska and fortepianist Andres Muskens offer strong performances of Louise Farrenc's complete music for violin and keyboard.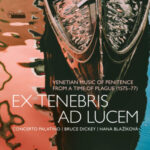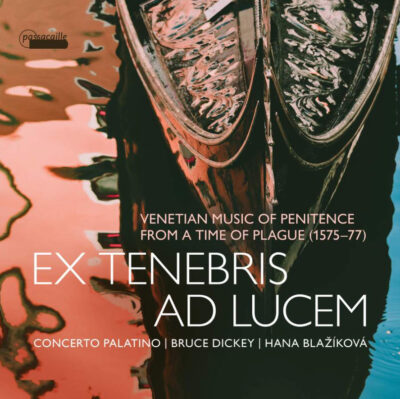 In the 1570s, Venice was devastated by the plague, losing a third of its population. The latest compelling album from the celebrated Concerto Palatino and cornettist Bruce Dickey explores a spiritual sound world from this time of grief and penitence.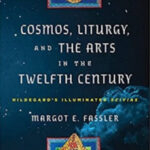 The 12th-c. manuscript of Hildegard's 'Scivias' was lost during WWII, although there's still a hand-illuminated copy and b&w photographs of the original. These documents help recount Hildegard's mystical conception of redemptive history as told through scripture, with poetry, vibrant colors, allegory, and music capturing Hildegard's harmony of the cosmos.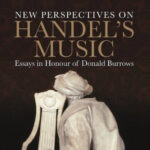 'New Perspectives on Handel's Music: Essays in Honour of Donald Burrows' is a brilliant miscellany of fascinating perspectives. The 20 contributors cover the composer's music and creative practices, his sources and documents, and the context and reception of his hefty body of work.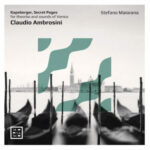 For his latest recording, theorbist Stafano Maiorana imagines two composers from Venice, active 350 years apart -- Kapsberger and Ambrosini -- in secret conversation in and about about La Serenissima.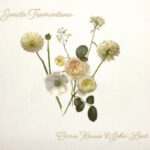 Music from one mountain range has inspired music-making in another. Taking a cue from the Italian and Austrian Alps, two founders of Baroque Music Montana have just released their first recording. Violinist Carrie Krause and theorbist John Lenti capture their home state's wild beauty.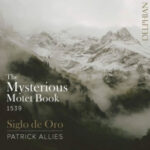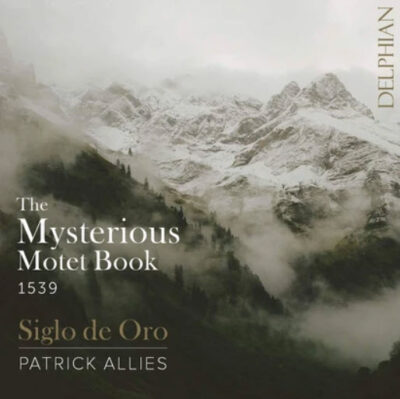 In 1539, inexplicably, a book of Latin polyphony from Catholic Milan was published by a Protestant publisher in Strasbourg. This mystery book's contents, by masters from Gombert and Willaert to more shadowy composers, includes premiere recordings and delightful, standout music.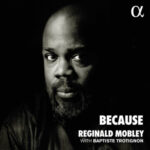 Star countertenor Reginald Mobley's first solo recording is devoted to spirituals and art songs centered on the Harlem Renaissance. He delivers with the purity of a Handelian countertenor and the expressive power of a great gospel singer.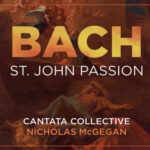 The Bay Area's Cantata Collective, founded by members of the Philharmonia Baroque Orchestra, have scored another Bach hit with their new 'St. John Passion.' Led by Nicholas McGegan, beautifully performed and recorded, it gives full measure to the work's remarkable synthesis of devotional and theatrical elements.