Reviews by the editorial staff of Early Music America. Have a new CD or book? Submit it for consideration.
Browse more early music recordings.
---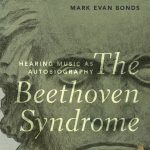 Move over, Mozart Effect, and make way for the Beethoven Syndrome. Thus the dramatically titled new book by Mark Evan Bonds, an absorbing exploration of yet another way Beethoven matters to modernity.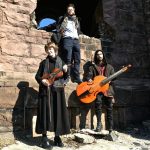 The idea for a recording centered on composers who died of mysterious and terrifying diseases came to the musicians of Les Barocudas in September 2019, months before COVID-19 swept the globe.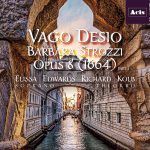 On this new album of cantatas and arias from Barbara Strozzi's eighth and last publication, soprano Elissa Edwards soars in what likely was Strozzi's own role as singer.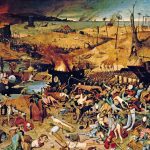 'Lord Have Mercy Upon Us: Songs and Hymns in Time of Plague' offers the reader/performer a grisly banquet to entertain us in our self-isolation.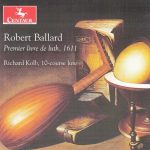 On what appears to be the first entire album dedicated solely to Robert Ballard, Richard Kolb performs 29 of the pieces in the Premier livre.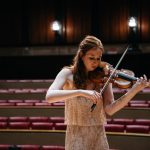 American violinist Augusta McKay Lodge and her band explore the legacy and influence of Arcangelo Corelli's bold and flamboyant writing in performances that range from sublime stillness to relentless moto perpetuo.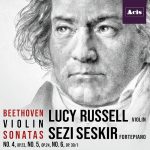 For violinist Lucy Russell and fortepianist Sezi Seskir's recorded premiere as a duo, they have selected three works from the mere 10 that Beethoven created for this instrumental combination.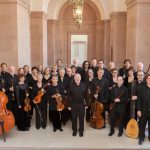 The Bay Area period-instrument ensemble and conductor Nicholas McGegan perform two works by Pulitzer Prize-winning composer Caroline Shaw on their new recording.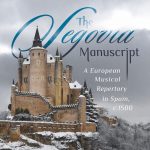 As one reads the volume's 350 pages, it becomes clear that the manuscript is stubborn and unyielding in disclosing its many secrets.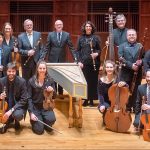 'The Colourful Telemann' encapsulates the composer in vibrant selections and performances. The five orchestral works come from throughout his long life.