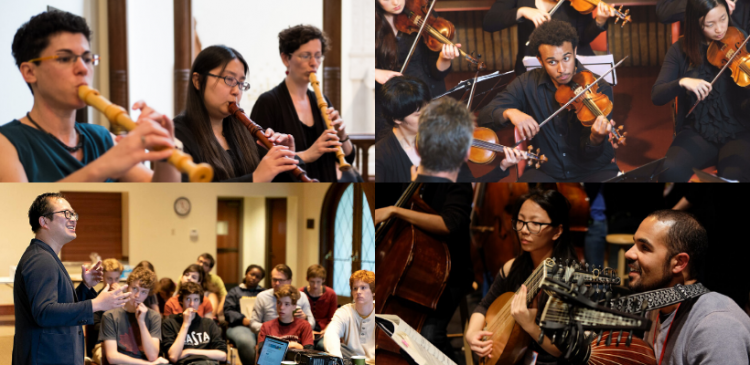 Early Music America began this important initiative beginning in November 2019. As with the mainstream classical music community, we are acutely aware, in our specialized field, of the lack of diversity. With this in mind, we are focusing our work on broadening outreach in order to create a more inclusive community. EMA's approach will be sensitive to the interests and needs of individuals, organizations, and educational institutions as it works to expand and celebrate the contributions of diverse cultures in the history and performance of early music.
EMA needs the support of you – musicians and organizations – in this endeavor, as you are the visionaries who can influence the future and ultimately serve a greater spectrum of our constituents. Your voice is extremely important to our work and will help the Inclusion, Diversity, Equity, and Access (IDEA) Taskforce, led by Patricia Ann Neely, assess how to move forward in its recommendations.

Please Contact EMA if you have suggestions, comments, or recommendations for our work in this area.
IDEA Taskforce
Patricia Ann Neely, Chair
Resources
If you know of a resource or article that you believe belongs on this page, please contact EMA with your suggestion.
---
News