Early Music America offers scholarships to performers at all levels of experience to support attendance at early music workshops in the United States and Canada. 
2019 Scholarship Recipients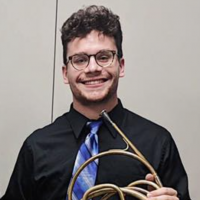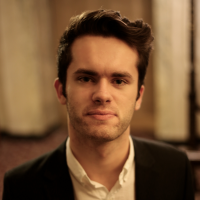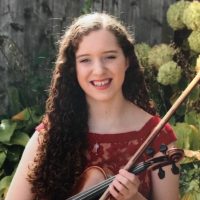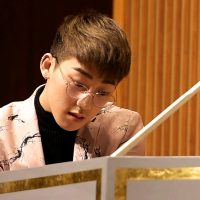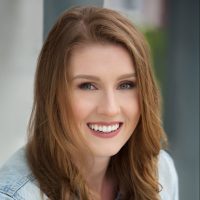 Application Process
Eligibility
Early Music America membership is required of all applicants.
Historical performance students qualify for a one-year complimentary student membership. If you are unsure of your membership status, please contact EMA.
2019 Annual Workshop Scholarship recipients will be eligible to apply again in 2021.
Materials to be Submitted
Contact Information
Education Information
Workshop Information
Personal Essay
One Letter of Recommendation
Music Selections
List of Works Performed
Application Instructions and Information
Completed online application forms must be submitted by Monday, April 6, 2020 at 11:59 PM ET.
One letter of recommendation must be submitted by Friday, April 10, 2020 at 11:59 PM ET.
If you are applying for multiple workshops, you must submit a separate application for each workshop.
Apply Now
While the monetary amounts of these scholarships are set between $750-$1250, the number of scholarships awarded will be determined by the judges based on the applicant pool received.
Award announcements will be made by Friday, May 1, 2020.
Questions may be sent to EMA at info@earlymusicamerica.org.

We highly encourage you to submit your application several days prior to the deadline, so we can resolve any issues in a timely matter. We will not be able to accept any applications after the deadline has passed.
Suitable Workshops
The Workshops listed below represent the types of North American pre-professional and professional workshops suitable for Workshop Scholarship applicants. This is not exhaustive list, and applicants should contact EMA with questions about the suitability of the proposed workshop.
Past Recipients
2018
Darina Ablogina
Butter Quartet
Margaret Carpenter-Haigh
Marilyn Winkle
Shuang Yu

2017
Veronika Anissimova
Maximilien Brisson
Gemma Goday Díaz-Corralejo
Joseph Harris
Liz Vivian Loayaza Herrera
Hanbyeol Lee
Carter Tholl
Zuguang Xiao
Sydney ZumMallen
2016
Mary Arendt
Sarah Bliele
Katherine Boardman
Joyce Chen
Jena Gardner
Chloe Kim
Maryse Legault
Nicholas Loucks
Marie Nadeau-Tremblay
2015
Jessica Korotkin
Daniel Mireles
Jonathan Slade
Alice Culin-Ellison
Sarah Lodico
Arnie Tonimoto
David Dickey
Bryan Lane
Aryeh Nussbaum Cohen
2014
Michael Manning
Mariana Mevans
Arian Vriens
Sallynee Amawat
Amy Belknap
Cynthia Black
Christopher Grills
Joshua Romatowski
Corey Shotwell
2013
Gabriel Benton
Vanessa Castillo
Ryan Gallagher
Fiona Gillespie
Heather Holmquest
Sarah Huebsch
Joseph Monticello
Andrew Padgett
Alize Rozsnyai
James Williamson
2012
Megan Chartrand
Carlos Cuestas
Ching Yi
Denise Fan
Brennan Hall
Allen Hamrick
Lindsay McIntosh
Lindsey McLennan
Michael Pecak
Annabeth Shirley
Christine Wilkinson
2011
Gabriel Benton
Shin Hwang
Emily Lau
Sarah Meyer
Jessica Petrus
Maria Raffaele
John Romey
Niccolo Seligmann
Amy Shen
Beiliang Zhu
2010
Liliana Castelblanco
Laura Cleveland
Caitlin Dawson
Lucy Fitz Gibbon
Ariana Mason
Maria Jose Romero
Robert Warner
2009
Michel Angers
Bryan Duerfeldt
Stephen Gamboa
Salome Sandoval McNutt
Ka-Wai Yu
Patrick Jones
Sian Ricketts
2008
Andrew Arceci
Lydia Brotherton
Hélène Brunet
Luke Conklin
James Augustine "Gus" Mercante
2007
Suzanne Anderson
Hsuan Chang
Paul Kieffer
Andrew Fouts
Alexa Raine-Wright
2006
Adam Bregman
Janelle Davis
Dianna Grabowski
Everett Redburn
Yulia Van Doren
2005
Dalyn Cook
Yura Nakajima
Laura Osterlund
2004
Brandi Berry
Liam Byrne
Debra Nagy
2003
Mahan Esfahani
David Giusti
Andrew Levy
2002
Ghislaine Deschambault
Charlotte Dobbs
John Rush
2001
Benjamin Katz
Vivien Shotwell
Hideki Yamaya
2000
Felix Deak
Daphna Mor
Joanna Morton
Adam Pearl
1999
Risa Kawabata
Alicia Kravitz
Ilya Poletaev
1998
Fania Schwebel
Héctor Sequera