Honoring Margriet Tindemans
The Margriet Tindemans Early Strings Scholarship was established by Early Music America in 2018 to honor the life and work of the late Margriet Tindemans (1951-2014), a master of early stringed instruments and a shining figure in the field of early music. The biennial Scholarship provides support for specialized, advanced study outside North America that focuses on some aspect of Medieval, Renaissance, or Baroque bowed stringed instruments. The award will cover up to $25,000 in qualifying expenses.
The Scholarship will be awarded to the applicant whose proposal best demonstrates a balance of originality, versatility, depth and breadth of study, and personal dedication. These elements must also be evident in the applicant's previous endeavors. Applicants must demonstrate a high degree of musical accomplishment in order to be considered.
2021-2022 Recipient: Tavya McCoy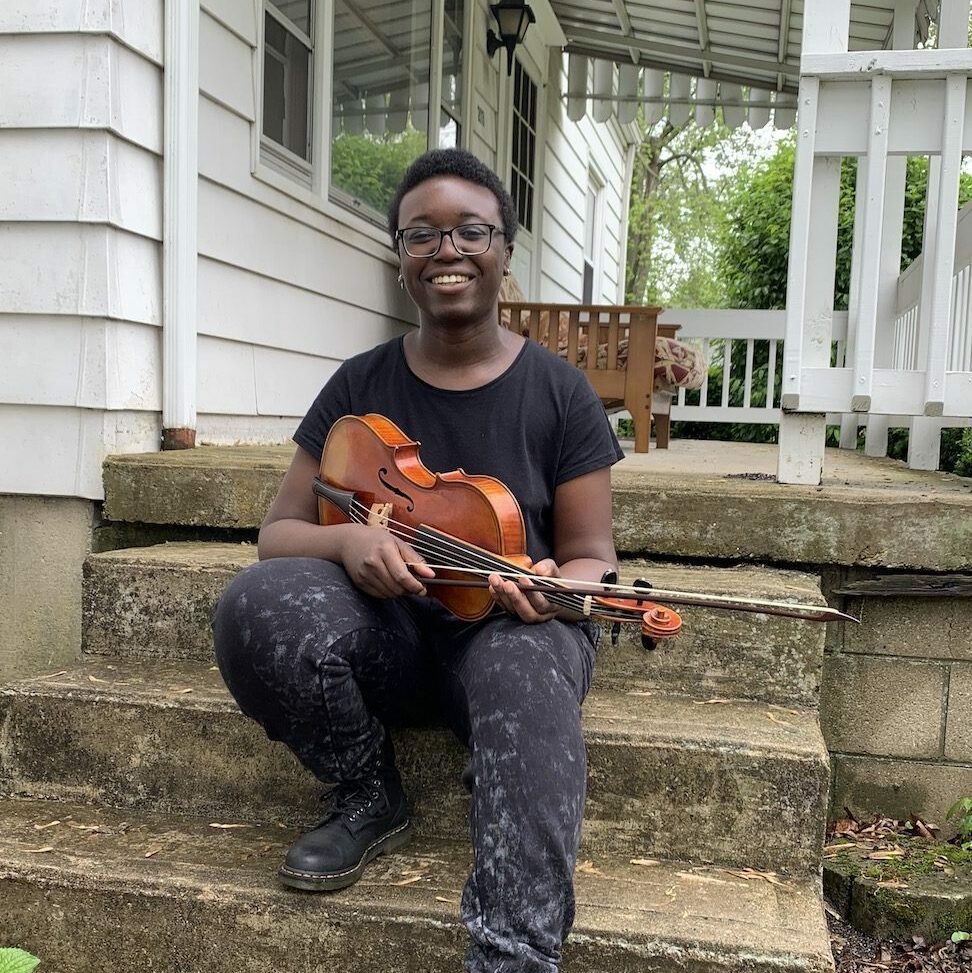 It is with great pleasure that we announce Tavya McCoy as the second recipient of the Margriet Tindemans Early Strings Scholarship. Tavya graduated in 2020 from the University of Illinois at Urbana-Champaign with a M.M. in viola performance. She has a B.A. in Music History and Theory from Mills College in Oakland, CA, and has studied baroque viola with Sarah Darling, Liz Freivogel, Cynthia Miller Freivogel, and Stanley Ritchie. She has also studied French at the Université d'Aix-Marseille, and during 2020-21 has been the artistic apprentice to the Baroque Chamber Orchestra of Colorado.
Tavya McCoy has been admitted to the Specialized Diploma program in Historical Performance at the Conservatory of Strasbourg, France, as a student of Stéphanie Pfister. "I aim to increase my technical and musical skills on the baroque viola," Tavya said, "while also exploring my various research interests, one of which is the influence of folk and traditional music from Brittany on French baroque music. I am particularly interested in a type of folk song called the gwerz, which is a lament similar to a Scottish air.
"I have also been inspired by groups who have taken a creative approach to the study and performance of Baroque music, such as Barokksolistene, and it is these groups that helped to formulate my interest in baroque music. They not only possess a wonderful sound, but also take on unique musical projects that were exciting to me as a viola student coming from the modern performance world. I hope to produce meaningful work as a musician and researcher in order to make a contribution to the early music field."
Previous Recipients:
2019-2020: Alexander Baker
To support the mission of EMA's Named Scholarships, please visit our Named Scholarship Funds donation page.
---
Application deadline extended through Monday, April 3, 2023.
Questions may be sent to EMA at tindemans@earlymusicamerica.org.