The 2023 application period is April 4-May 15.
Honoring Thomas Zajac
The Thomas Zajac Memorial Scholarship (est. 2021) provides a biennial scholarship of $1,500 to early-music performers and scholars who wish to pursue specialized study in regional and/or folk traditions, instruments, or styles, for the purpose of exploring cultural interconnections in early music.
The recipient is selected by a jury of musicians who knew or worked with the great multi-instrumentalist and educator, Tom Zajac (1956-2015). A biography, as compiled by his family, friends, and colleagues for his obituary, is published below. The Zajac Scholarship was funded by donations from Tom's many friends and colleagues. A list of donors can be viewed below.
To make donation to the Zajac Memorial Scholarship Fund, visit our Endowed Scholarship Funds and Affiliates donation form and designate the Zajac fund in the appropriate field.
Read more: EMA Scholarship Music Master Zajac
2021 Recipient: Laury Gutiérrez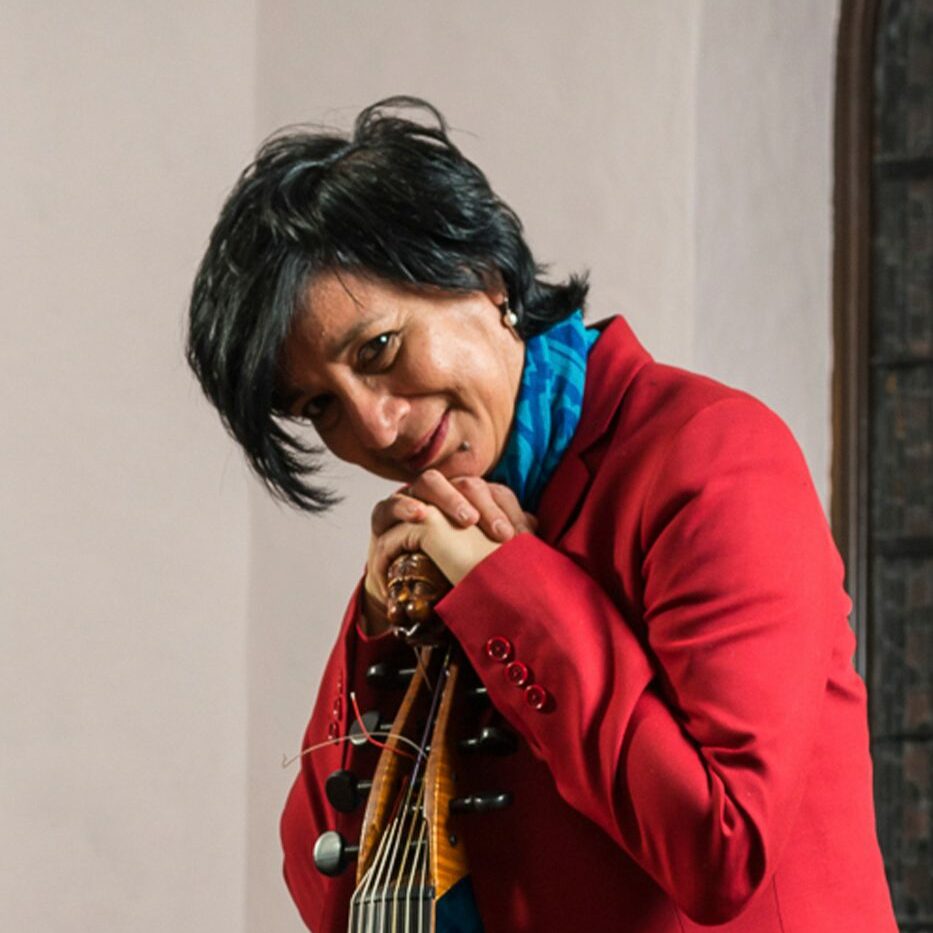 Laury Gutiérrez's (photo by Carolina Villegas) research, which explores African connections with Iberia and the New World exemplifies the cultural cross-fertilization that was so important to Tom Zajac, and we look forward to seeing the results of Laury's research in the historically grounded scholarship and performance exemplified by her ensemble Rumbarroco.
"Venezuela has a cross-fertilized population, a mixture of Europeans (mostly from Spain and Portugal), Africans, and Amerindians." said Gutiérrez. "As a mestizo, I have been excited to explore how these people influenced one another culturally, especially musically. With my ensemble Rumbarroco, I have been creating programs and recordings that celebrate these wonderful cultural blends in early music."
" I am now engaged in a large project called AfroBaroque, exploring African connections with Iberia and the New World. This includes the 16th– and 17th-century songs called black villancicos. Many of them were part of religious festivals such as Corpus Christi in Mexico and Iberia.
"I propose to use this scholarship for research in Mexico, Colombia, and Venezuela to study scores, iconography, manuscripts, archival records, as well as current Corpus Christi traditions, including how percussion instruments are used for these events.
"I hope my findings will bring black villancicos closer to their original performance mode, giving visibility to people who were highly marginalized. Imagine if these stunning songs, resulting from the cross-fertilization of African, Spanish, and indigenous music, could be brought to life in a historically informed manner that includes indigenous and African traits!"
To support the mission of EMA's Named Scholarship, please visit our Named Scholarship Funds donation page.