Honoring Thomas Zajac (1956-2015)
The Thomas Zajac Memorial Scholarship will provide a biennial scholarship of $1,500, beginning 2021, to early music performers and scholars who wish to pursue specialized study in ethnic and/or folk traditions, instruments, or styles, for the purpose of exploring cultural cross-fertilizations in the history of early music and bringing that knowledge to bear in historically-grounded scholarship and performance.
The recipient will be selected by a jury of musicians who knew or worked with the great multi-instrumentalist and educator, Tom Zajac (1956-2015). A biography, as compiled by his family, friends, and colleagues for his obituary, is published below. The Zajac Scholarship was funded by donations from Tom's many friends and colleagues. A list of donors can be viewed below.
To make donation to the Zajac Memorial Scholarship Fund, visit our Endowed Scholarship Funds and Affiliates donation form and designate the Zajac fund in the appropriate field.
Read more: EMA Scholarship Music Master Zajac
---
To support the mission of EMA's Named Biennial Scholarship, please visit our Endowed Scholarship Funds and Affiliates donation page.
Eligibility
Applications are open to a performer/scholar who wishes to pursue specialized study in ethnic and/or folk traditions, instruments, or styles, for the purpose outlined above.
Applicants should be resident in the Americas.
There is no age limit.
Early Music America membership is required of all applicants. Historical performance students qualify for a one-year complimentary student membership. If you are unsure of your membership status, please contact EMA.
Materials to be Submitted
Contact Information
Personal statement/project information, in writing and by video
Resume
Music video and/or audio recordings (see application)
List of Works in music video and/or audio recordings
Two Letters of Recommendation
Application Instructions and Information
Completed online application forms must be submitted by Friday, April 9, 2021 at 11:59 PM ET.
Letter of recommendations must be submitted by Friday, April 16, 2021 at 11:59 PM ET.
One recipient will receive a $1,500 scholarship.
Scholarship announcement will be made by Friday, May 7, 2021.
Questions may be sent to EMA at info@earlymusicamerica.org
We highly encourage you to submit your application at least a day prior to the deadline, so we can resolve any issues in a timely matter. We will not be able to accept any applications after the deadline has passed.
The 2021 application period is now closed.
---
Biography of Tom Zajac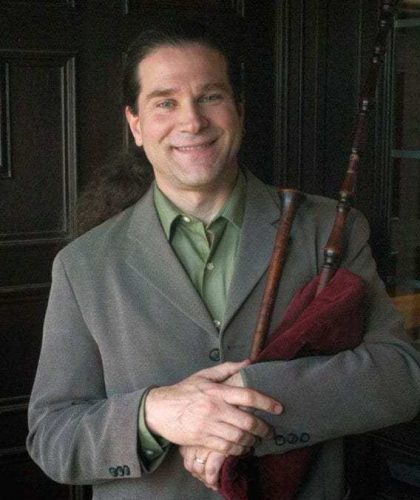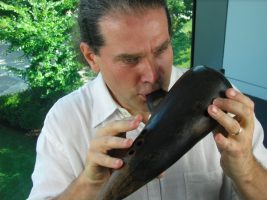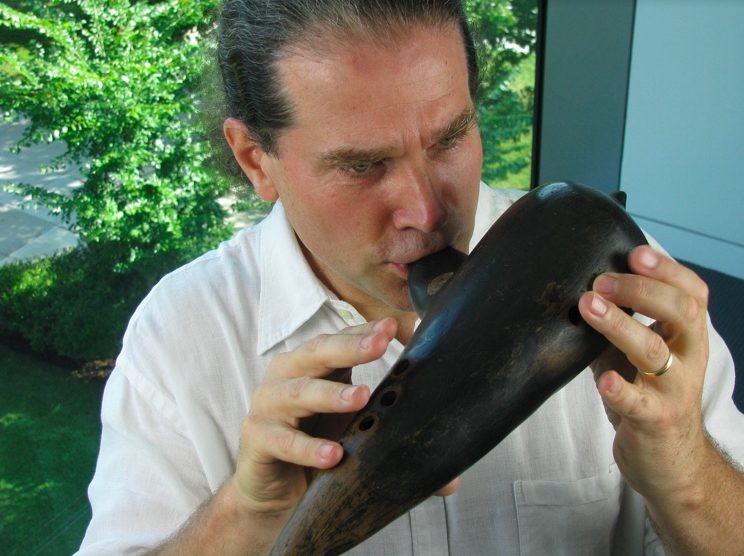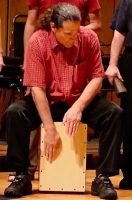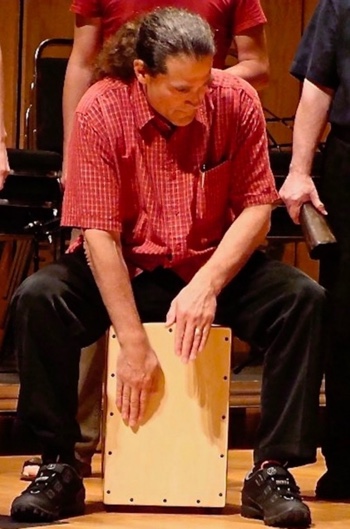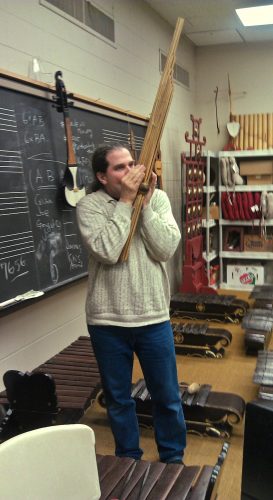 Thomas Edward Zajac, Jr. (1956 – 2015) was multi-instrumentalist and music educator whose adventurous and wide-ranging curiosity about musical cultures made him a unique figure in the Early Music community. While specializing in Medieval and Renaissance music and adept with a remarkable number and diversity of early instruments, he also collected and played instruments from Central and South America, Turkey, Indonesia and China and many other corners of the world. Tom traveled widely over his 35 year career, performing in virtually every country in Europe and Britain, as well as Hong Kong, Australia, Mexico, Bolivia, Colombia, Guam, Australia, Israel and Turkey.

Playing trombone and percussion in high school, Tom's interest in diverse musical genres soon expanded beyond popular and classical music into experimental jazz and the folk traditions of the world. Tom received his bachelor's degree in Music History from Northern Illinois University and while there, he became a part of NIU's emerging World Music Program. He gained experiences with Balinese Gamelan and the traditional instruments of China and traveled to Hong Kong and other countries to perform with the NIU World Music Ensemble.

At age 20, he discovered the music and instruments of Medieval and Renaissance periods. He was immediately drawn to study recorder and shifted from trombone to sackbut. He undertook studies at Sarah Lawrence College where he earned a Master of Fine Arts in Early Music in 1984, studying recorder with Charles Coldwell and expanding his proficiency with a diversity of early instruments.

Tom's professional career began in earnest in New York City. He performed with Nottingham Faire in the public schools through Young Audiences of NYC and Caramoor Center for Music and the Arts. He performed in and directed the Mannes Camerata under Paul Echols. With New York's Ensemble for Early Music (now Early Music New York), Tom performed in Daniel and the Lions, Herod and the Innocents, and Roman de Fauvel, touring the US and internationally, and played in a six-month, off-Broadway run of Julie Taymor's Taming of the Shrew in 1988. He became a member of the wind band Piffaro in 1989 and a co-founder of the New York-based theatrical/musical group Ex Umbris. Tom also appeared frequently with The Tallis Scholars, the Folger Consort, The King's Noyse, The Newberry Consort, The Waverly Consort, Hesperus, The Rose Ensemble, The Texas Early Music Project, The Boston Camerata, and other leading US ensembles.


Tom's versatility as a multi-instrumentalist afforded him unique opportunities. He performed 14th-century music in the East Room of the White House, played serpent in a piece by PDQ Bach on an episode of A Prairie Home Companion, and a recording of his bagpipe awoke the astronauts each morning on a 2001 space shuttle mission. He performed on soundtracks of several PBS documentaries including18th-century music for the score of the Ric Burn's "New York: A Documentary Film." Tom played hurdy gurdy for the American Ballet Theater, bagpipe for an internationally broadcast Gatorade commercial, and shawm for the NYC Gay Men's Chorus at Carnegie Hall. Other projects included a 13th-century music-theater piece, the Tournoi de Chauvency, with the French-American company Ensemble Aziman, and work as percussionist for Boston Early Music Festival opera productions. Later in his career, Tom took up the santur, miskal and zurna, learning the beautiful repertory of Ottoman court music and performing with the Boston-based collective Dünya, with whom he traveled to Istanbul in 2010.
Tom had a passionate interest in the confluence of historical and socio-cultural approaches to music making. He was particularly curious about the cross-fertilizations that occurred when disparate cultures met and commingled giving rise to new musical expressions. In this vein, he researched and directed performance projects in Colonial Latin-American music, music of the three religious cultures of pre-expulsion Spain, and music in Eastern Europe from Poland to the Ottoman court of 16th to 19th-century Turkey.
As an informal, self-educated ethnomusicologist, Tom also held a special appreciation for obscure cultures whose linguistic and musical lineages were threatened with extinction and was inspired by new generations of musicians who revived and carried forward traditions that would have otherwise faded into oblivion.
Tom was a beloved teacher of amateurs, students, and professionals alike. He directed collegiums at Mannes College, University of Maryland and Wellesley College, inspiring new generations of musicians with his creative approach to early music. After attending the Amherst Early Music Summer Workshop as a student, he became one of their most popular teachers and was a fixture in the Festival every year. He taught regularly at Pinewoods, the Madison Early Music Festival, The Texas Toot and other workshops throughout the US. For several years he directed the Medieval and Renaissance week of the San Francisco Early Music Society workshops in California.
Although a person of immense talent and extraordinary professional accomplishment, Tom was known as a friend to all. He encouraged and mentored musicians of every stage of musical development—whether children, teens, adults or elders, whether amateur or professional, he fostered and inspired musical curiosities and passions. His unassuming warmth, humor and generosity of spirit were a delight to all who knew him.
Donors to the Zajac Fund
The full list of all who contributed to this fund can never be fully known as it includes many who donated anonymously, contributed to fundraisers for Tom during his illness, or purchased items from Tom's library of books and music after his death. Thank you to all for making this scholarship possible.
Susan F. Assmann
David Barnert
David Barton
Christien Beeuwkes
Chelsey Belt
Bryan Bingham
Katherine Boardman
Michael Brauer
Adam Bregman
Connor Buckley
Karen Burciaga
Reid Byers
Shannon Canavin
Phoebe Carrai
Erika Chang
Mili Chang
Jeff and Colleen Chen
Shannon Cline
Janice Cook
Christopher Coulthard
Alice Culin-Ellison
Nancy Dale
Craig Dorschel
David Douglass
Laura Dowd
Holly Druckman
Tony Elitcher & Andie Taras
Nancy Ellis
Kai Feldstein
Mel Fitzhugh
Paul Furnas

Andrew Gaydos
Anne Glickman
Alison Gottlieb
Nancy Grace
Sarah Graver
Bianca Hall
Elizabeth Hardy
Ellen Hargis
Greta Haug-Hryciw
Barbara Hill
Ellis Hillinger
Valerie Horst
Charles Hughes & Jeri Matteson-Hughes
Larry Husten
Danny Johnson
Vasko Kachakov
Shira Kammen
Thomas Keydel
Marika Kuzma
Emily Lau
Karin Lindfors
Judy Linsenberg
Clifford Lo
Deborah Malamud
Danny Mallon
Carol Marsh
Kathryn McWilliams
Dan Meyers
Sophie Michaux
Eiji Miki
Allison Monroe
Patricia Neely
Carol Neild
Lindy Noecker
Lilli Nye
Jean Allison Olson
Laura Osterlund
Richard Pace
Scott Pauley
Deborah Peters
William Ramsey
Susan Richter
Mark Rimple
Susan Roessel
Mark Schiffer
Peter Shea
Paul Shipper
Frank Shirley
Nell Snaidas
Daniel Soussan
Arturo Steely
Alastair Thompson
Helen R. Thornton
Carolyn Tobin
Daniela Tosic
Patricia & Jonathan Tyson
Michael Unger
Argenta Walther
Rali Weaver
James Williamson
John Wilson
Learn more about how EMA supports study in the field of early music through Biennial Scholarships and Annual Workshop Scholarships.