The 2023 application period was April 4-May 15.
Honoring Thomas Zajac
The Thomas Zajac Memorial Scholarship (est. 2021) provides a biennial scholarship of $1,500 to early-music performers and scholars who wish to pursue specialized study in regional and/or folk traditions, instruments, or styles, for the purpose of exploring cultural interconnections in early music.
The recipient is selected by a jury of musicians who knew or worked with the great multi-instrumentalist and educator, Tom Zajac (1956-2015). A biography, as compiled by his family, friends, and colleagues for his obituary, is published below. The Zajac Scholarship was funded by donations from Tom's many friends and colleagues. A list of donors can be viewed below.
To make a donation to the Zajac Memorial Scholarship Fund, visit our Endowed Scholarship Funds and Affiliates donation form and designate the Zajac fund in the appropriate field.
Read more: EMA Scholarship Music Master Zajac
2023 Recipient: Brandi Berry Benson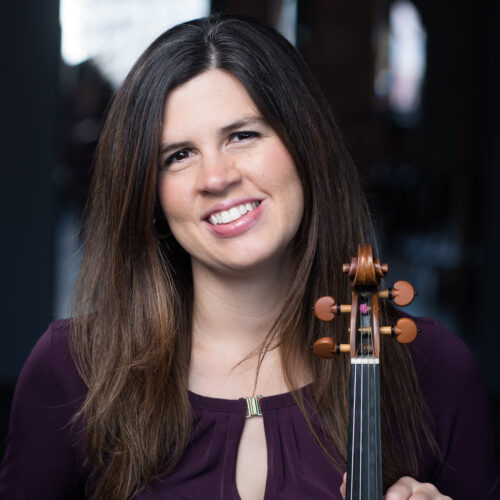 Early Music America is pleased to announce that Brandi Berry Benson is the second recipient of the biennial Thomas Zajac Memorial scholarship. Benson plans to use the scholarship to explore the intersections between Chickasaw and Choctaw dance and song traditions and the musical styles and genres of European settlers in 18th and 19th century North America.
Benson writes: "my hope is that [this research] will go beyond this project and promote further dialogue and programming of the collective Native American voice in early music. I am humbled and grateful to be selected as the recipient for this year's Thomas Zajac Memorial Scholarship. Having had the privilege to play alongside Tom a few times when he was still physically here with us, it is a great honor to help continue his legacy through this scholarship which will enable me to bring the Native American voice into early music research and programming."
Acknowledging that Early Music America's scope of interest includes the lands, cultures, and history of North America, EMA looks forward to this crucial and timely dialogue, and to the ways in which Benson's work may stimulate new avenues of scholarship and historically-informed performance. 
Previous Recipient:
2021: Laury Gutiérrez.
To support the mission of EMA's Named Scholarship, please visit our Named Scholarship Funds donation page.
Previous Recipients
2021: Laury Gutiérrez