Young Performers Festival
Since 2011, the Young Performers Festival has brought together collegiate and pre-college early-music ensembles throughout North America to perform at leading early-music festivals in the United States in Berkeley, CA, Bloomington, IN, and Boston, virtually, and now as part of the annual EMA Summit.
Emerging Artists Showcase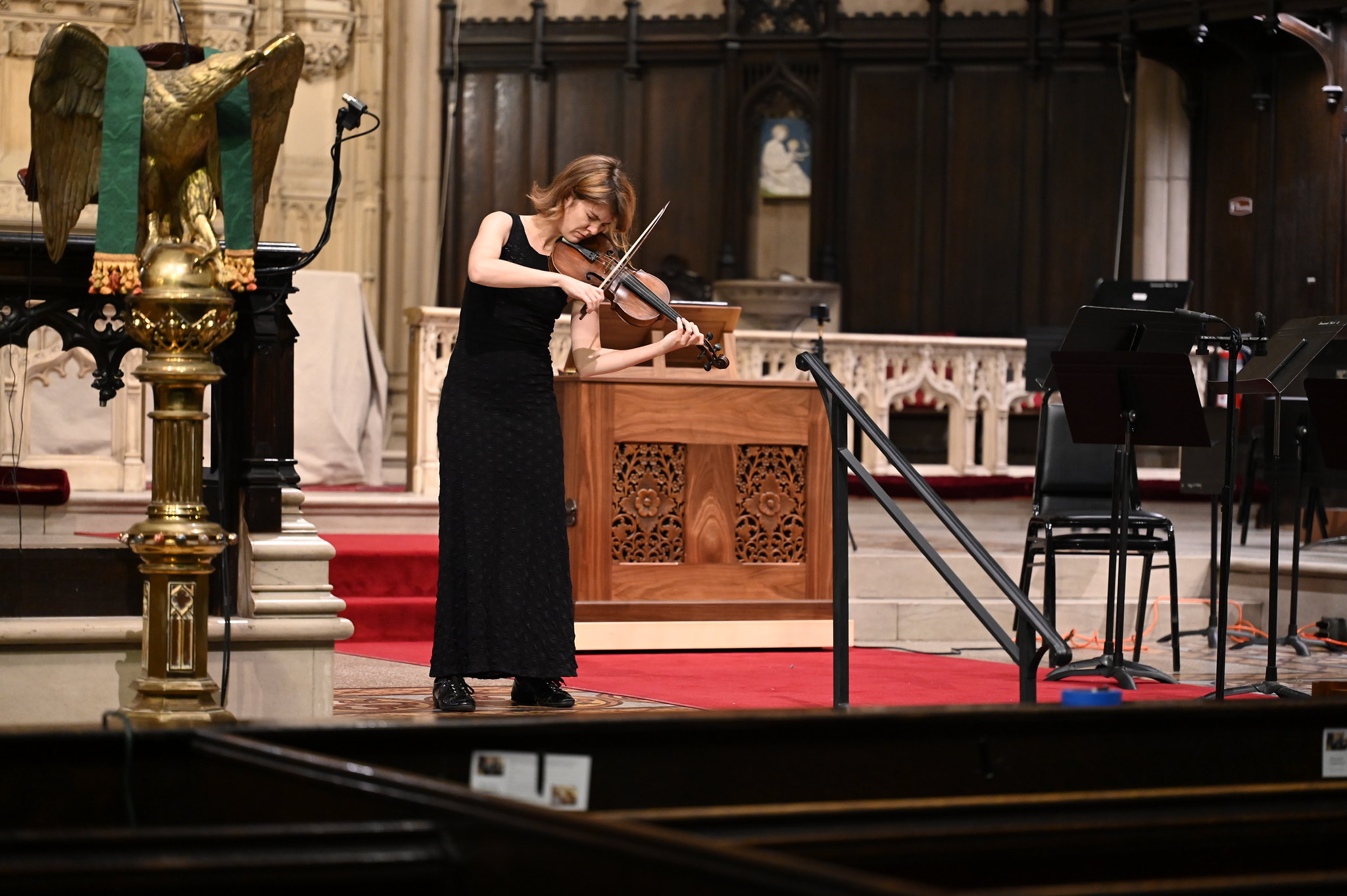 Begun in 2018, the Emerging Artists Showcase features early-music artists of any age who have not otherwise performed regularly in major festivals or concert series. The annual Showcase has been presented virtually and early-music festivals in Bloomington, IN, Berkeley, CA, and as now as part of the EMA Summit
The next Young Performers Festival and Emerging Artists Showcase will take place during the 2024 EMA Summit in Cleveland, October 20-22, 2024.
Applications for the Young Performers Festival be open December 2023 through February 2024, and accepted ensembles will be notified in mid-March.
Applications for the Emerging Artists Showcase will be available January-March 2023, and accepted artists will be notified in April.
Past Participants
2023: EMA Summit Boston
Young Performers Festival
Case Western Reserve University Historical Performance Ensembles
Harvard Baroque Chamber Orchestra
McGill Baroque Ensemble
Old Dominion University Madrigal Singers
Special Music School Baroque Ensemble
University of Connecticut Collegium Musicum
Emerging Artists Showcase
Marie Nadeau-Tremblay, baroque violin
Maryse Legault, historical clarinet,
The Fooles
2022: Berkeley Festival & Exhibition
Young Performers Festival
Members of Juilliard415
San Francisco Conservatory of Music Baroque Ensemble
UCLA Early Music Ensemble
USC Early Music Ensemble
Emerging Artists Showcase
Julia Bengtsson, dance & Rocio Lopez Sanchez, cello
Patricia García Gil, fortepiano
Pauline Kempf, baroque violin
2021: Virtual
No YPF presented
Emerging Artist Showcase
Alice Chuaqui Baldwin, harpischord
Beneath a Tree – Baroque to Folk
Filament Baroque
Monika Ruusmaa, harp & Héctor Alfonso Torres, theorbo
Time Stands Still
2020: Virtual
Young Performers Festival
Davis Senior High School Baroque Ensemble
Early Music Youth Academy
Juilliard415
McGill Baroque Ensemble
Tonos del Sur (Indiana University)
USC Thornton Early Music
Emerging Artists Showcase
Gili Loftus, fortepiano
L.A. Camerata
Lyracle
Trobár
2019: Bloomington Early Music Festival
Young Performers Festival
The Brandenburg Project (Community Music School of Ann Arbor)
McGill Baroque Ensemble
Oberlin Baroque
Peabody Renaissance Ensemble
USC Thornton Collegium Workshop
Emerging Artists Showcase
Aperi Animam
Joyce Chen, harpsichord
Vincent Lauzer, recorder
Rezonance Baroque Ensemble
2018: Bloomington Early Music Festival
Young Performers Festival
B'more Bach Ensemble (Peabody Conservatory)
Case Western Reserve University Baroque Ensemble
Oberlin Baroque
Tarara (Indiana University)
USC Thornton Collegium Musicum
Emerging Artists Showcase
Adriana Ruiz
Costanoan Trio
Mélisande McNabney
Rachell Ellen Wong
Rumore Terribile
Voyage Sonique
2017: Boston Early Music Festival
McGill Baroque Ensemble
Oberlin Baroque
USC Thornton Collegium Workshop
Westminster Kantorei
2016: Berkeley Festival & Exhibition
USC Thornton Sinfonia
Opera Nova (Indiana University)
Bowling Green State University Early Music Ensemble
Case Western Reserve University Collegium Musicum Medieval Ensemble
University Baroque Ensemble at Brigham Young University of Idaho
2015: Boston Early Music Festival
Case Western Reserve University Baroque Chamber Music and Dance Ensemble
The University of Northern Texas
The Peabody Conservatory
Oberlin University Baroque Ensemble
Indiana University
McGill Baroque Ensemble
Seattle Historical Arts for Kids
2014: Berkeley Festival & Exhibition
Arethusa Musica
McGill School's The Victoria IV Madrigal Ensemble
Case Western Reserve University Baroque Chamber Music and Dance Ensemble
Liaison Baroque Ensemble
USC Thornton Baroque Sinfonia
Musa Baroque Ensemble
2013: Boston Early Music Festival
Tufts Early Music Ensemble
Longy School of Music Bard College; Longy Dufay Ensemble; Longy Lassus Consort and Longy Bach Cantata Project
Juilliard 415
The Peabody Consort
University of North Texas Baroque Orchestra and Collegium Singers
Florida State Early Music Ensemble
USC Thornton Baroque Sinfonia
Case Western Reserve University, Collegium Musicum
Oberlin Baroque Ensemble
McGill University Baroque Orchestra
the Sebastians
2012: Berkeley Festival & Exhibition
San Francisco Conservatory of Music Baroque Ensemble
University of California at Berkeley Baroque Chamber Ensemble
University of North Texas Collegium Singers
Stanford University Baroque Ensemble
Case Western Reserve University Baroque Ensemble and Collegium Musicum
USC Thornton Baroque Sinfonia
2011: Boston Early Music Festival
Stony Brook Baroque Players
Harvard University Early Music Society
Case Western Reserve University/Cleveland Institute of Music Baroque Orchestra
McGill University Baroque Orchestra
University of North Texas Baroque Orchestra and Collegium Singers
Brandeis Early Music Ensemble
Longy School of Music Collegium Musicum
Peabody Conservatory ensembles
Case Western Reserve University Violin Band and Collegium Musicum
Boston University Chamber Ensemble
Oberlin Baroque Ensemble
¡Sacabuche! from Indiana University
University of Southern California Collegium Musicum and Thornton Baroque Sinfonia
EMA Festival Ensemble
YPF & Showcase Video Archive