EMA members can add their events to the calendar through the "Events" section their membership account accessed at the top righthand corner of this page.
Upcoming Events
March 2019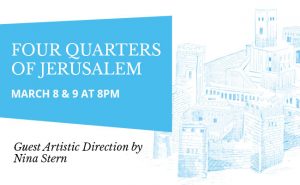 Music has the power to unite. Welcome critically acclaimed early- and world-music ensemble Rose of the Compass as they present an extraordinary program that celebrates the diversity of faith and musical traditions of the city of Jerusalem. Listeners will travel through the Muslim, Christian, Armenian, and Jewish Quarters as oud, kanun, recorders, and chalumeau act as gateways to ancient lands – creating a diverse soundscape while unifying us in the hope of understanding and acceptance.
Find out more »
May 2019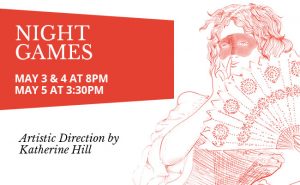 You may laugh, cry, cheer, or thumb your nose, but nothing is too gauche for this season's grand finale! Join The Toronto Consort and Montreal's master commedia dell'arte director, actor, and dancer, Marie-Nathalie Lacoursière, for an irreverent evening of madrigal comedy. Featuring works by 16th-century composers Orazio Vecchi and Adriano Banchieri, and a colourful array of singers, players, dancers, and actors, nothing is off-topic, and no one is safe during this old-school musical roast!
Find out more »
+ Export Events