contributed by Benjamin K Roe
"The most important idea behind Bach in the Subways has always been to bring live Bach, and by extension classical music, to as many people as possible, especially those who would not normally hear it. Musicians who cannot access subways can perform wherever there are souls to hear the music – in malls, on the street, in churches, schools, coffee shops, airports, and more."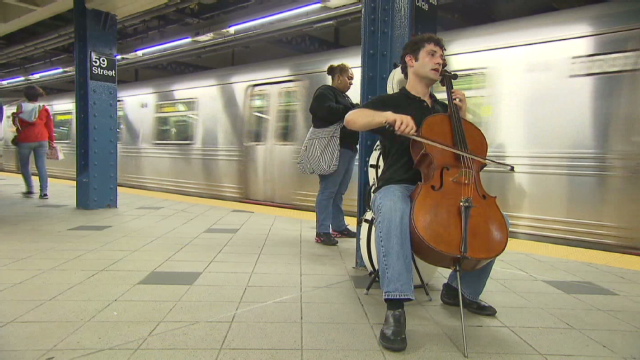 What cellist and "Bachtrepeneur" Dale Henderson begat in 2010 has truly become a global phenomenon, turning the days surrounding March 21st into an annual world-wide, er, Bach-analia.  Nothing beats Bach for introducing the whole of Early Music to the world, or for that matter, all of what we have come to call the timeless beauty and transcendent emotional power of classical music – be it the spare sounds of a solo cello suite, the infectious energy of a Brandenburg concerto, or the over-the-top magnificence of a Bach oratorio.
Take a look below at some of the sights and sounds from performances across America celebrating JSB's 331st birthday, and – we hope – the very first Early Music Month!
Violinist Nigel Armstrong plays Bach's searing Chaconne at Union Station in L.A., part of Bach In The Subways Los Angeles' 11-hour "Bach Marathon" on Sunday, March 20.  
https://youtube.com/watch?v=B9Lnn_y4nYg
Cellist Brian Hodges plays Bach's first Cello Suite at the Boise, Idaho Airport…
Pianist Susan Maughlin Wood plays the Allemande from the French Suite No. 5,  at Beacon Hill Light Rail Station on Saturday…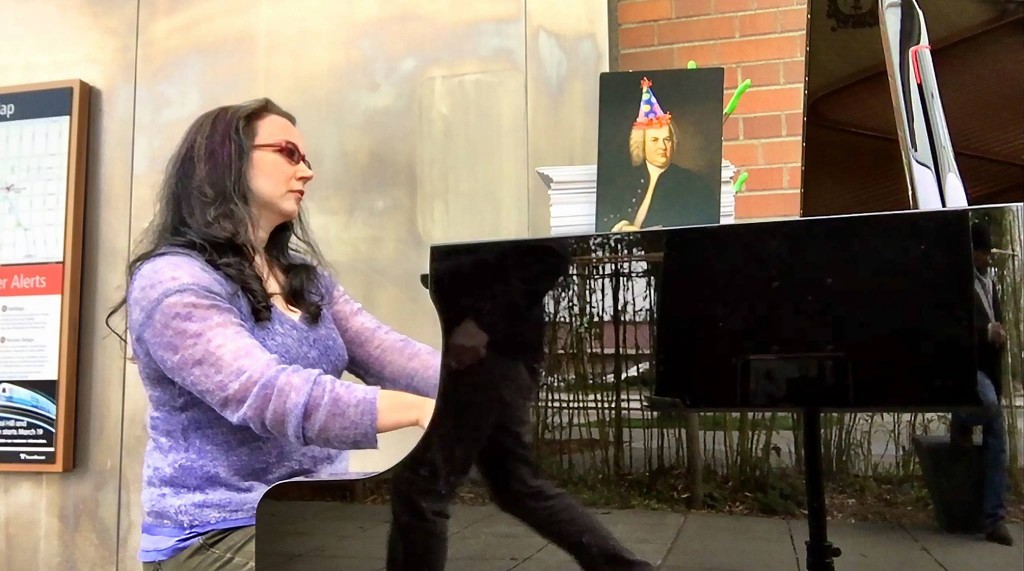 Of course, you don't need to play a keyboard or string instrument to share the beauty of Bach. Charlotte Symphony Orchestra Acting Principal Trombone Tom Burge entertains the troops – young and old – out on a Saturday shop at a Whole Foods Market in Charlotte, NC…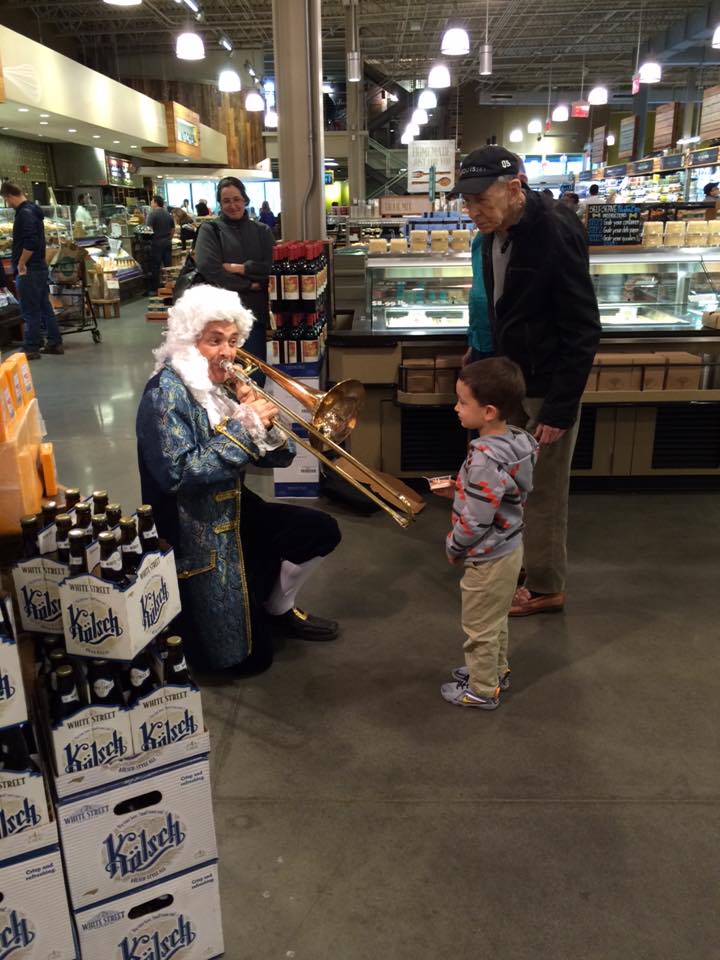 And for that matter, you don't need to be in a big city – or even near a transportation station – to celebrate JSB. Here's a Saturday shot of Bach by the pot-bellied stove, played by violist Emma Wernig at the jam-packed Middlebrook General Store in Middlebrook, VA.  It's a good setting to be reminded of a choice Bach quote: "Bring me A bowl of coffee before I turn into a goat!"