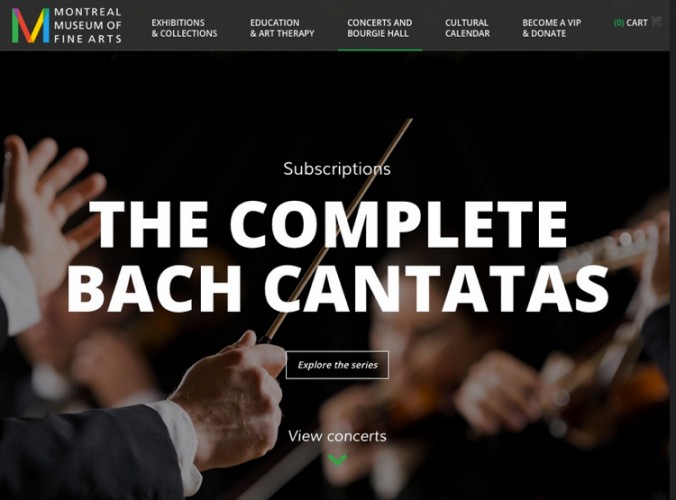 By Robert Markow
Montreal is well known as one of North America's centers for early music performance, but something truly special is underway at the Montreal Museum of Arts' Bourgie Hall: an ongoing presentation of nothing less than all 200-plus of Bach's sacred cantatas, spread over an eight-year period. Not only is this notable in itself, but according to Isolde Lagacé, the project's director, it is the first time in North America such a project has been offered to a paying audience. (Julian Wachner presented the cantata series at Trinity Church in New York as free noontime concerts between 2014 and 2016.)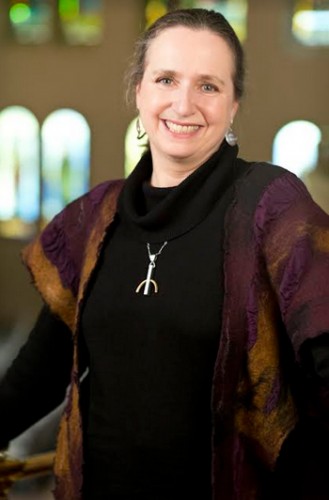 Now in its third season, Lagacé's project consists of 64 concerts — eight per season — each containing three (occasionally two or four) works per concert. With rare exceptions, all concerts are given on Sunday afternoons, and each includes a cantata relevant to the day of the liturgical calendar on which it was originally heard.
"This wonderful and ambitious project not only offers one of the world's greatest musical treasures to the citizens of Montreal and Quebec," said Matthias Maute, music director of Montreal's Ensemble Caprice and the Bach Society of Minnesota. "It also plays an important role in confirming Montreal's growing status as a musical metropolis."
Organizing and presenting a cycle of such complexity and vision requires a special talent, and Lagacé is the woman for the job. She comes from a distinguished family of organists and harpsichordists, including father Bernard, mother Mireille, and sister Geneviève Soly. Lagacé, herself a harpsichordist, speaks rapidly and volubly about her brainchild, which she initiated several years ago when she became general and artistic director of the Arte Musica Foundation, which manages Bourgie Hall. She is also director of the hall, and as such is responsible for programming. Lagacé describes her job as "pure joy. When Salle Bourgie was born, the first thing that came to my mind for programming was the Bach cantata series."
In truth, Lagacé's dream was born long before that, when she was still a child. "All my family looked forward to the release of each new volume in the series of Harnoncourt's LP recordings of the cantatas, the first such undertaking in recording history. We loved those cantatas. We got to know them so well that we could play 'drop the needle' with each other."
Lagacé oversees a staff of six, all young, dedicated, enthusiastic men and women — one each for marketing, programming, box office, communications, administration, and production. Program books are handsomely produced on heavy paper and include excellent program notes by the scholar Gilles Cantagrel. Every concert is recorded in both audio and video. "I want to be able to prove when it's over that I really did this," Lagacé quipped.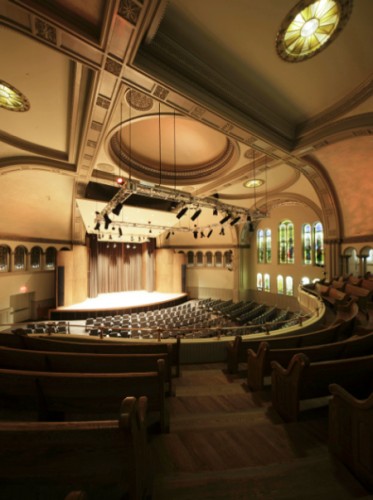 Full or nearly full houses — the hall seats about 450 — at every performance attest to the success of Lagacé's dream. About half the attendees are subscribers, a number that grows with each season. Recognized specialists give pre-concert talks. Following in the tradition of Bach's Leipzig performances, the audience is invited to join in for the final chorale of each cantata. Those wishing to do so are sent the text and music in advance and attend a short rehearsal just prior to the concert.
The series was launched with a grand flourish in Sept. 2014, when the Montreal Symphony and music director Kent Nagano presented the opening concert, lending high profile and an aura of credibility to the project. At the end of Cantata 147, the audience joined in for the famous final chorale, "Jesu, Joy of Man's Desiring." Nagano described the experience as one of the most moving of his life.
Since then, Lagacé has brought in many of Quebec's finest ensembles and soloists: Les Violons du Roy, Arion Baroque Orchestra, I Musici de Montréal, Ensemble Caprice, Cappella Antica McGill, Les Idées heureuses, Studio de musique ancienne de Montréal, Clavecin en concert, and singers like soprano Aline Kutan, mezzo-soprano Julie Boulianne, countertenor Daniel Taylor, and baritone William Sharp.
Sustainability was uppermost in Lagacé's mind from the outset. "When I started working on this project," she said, "I wanted to be sure it would go to the end and not have to quit halfway through. For this you need a special hall, a special presenter, an ongoing source of musicians, and a dedicated, curious audience pool. There are only half a dozen or so really 'famous' cantatas. But every one is a masterpiece, different and/or special in some way. They are all worth investigating.
"When I announced that I was embarking on this adventure, I thought that it would interest mostly those who have an interest in early music. But I heard favorable response coming from people in contemporary music, and even the jazz world, telling me they found the whole experience fascinating."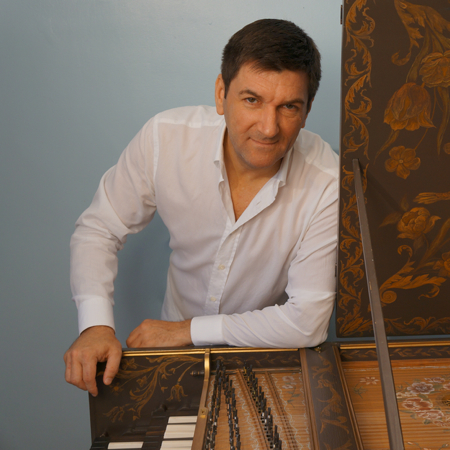 "The satisfaction for me," said Luc Beausejour, music director of the ensemble Clavecin en concert, "comes from performing for an audience that is already won over by Bach's music but is prepared to embark on a discovery of the lesser-known cantatas."
Oboist Matthew Jennejohn said, "As a period-instrument specialist, you can't find better music than the cantatas of Bach. I've been fortunate to have played fifteen to twenty cantatas per year at Salle Bourgie since the beginning of this project, and every one brings excitement, joy, and challenges. Bach wrote more solos for oboe in his cantatas than for any other instrument. He often pushes the limits of the period winds in a way no other composer did. On occasion, I find myself on stage with an oboe, oboe d'amore, oboe da caccia, and recorder sitting at my side — such was the duty of Bach's wind players!"
"Conductors are lining up to be included," Lagacé proudly said, and "those who have already served want to come back. For the first year, we used only musicians from Quebec. For the second, we invited two groups from the U.S. — Julian Wachner and his choir, and Boston's renowned Handel and Haydn Society, which, amazingly in its 175-year history, had never performed in Montreal. This season, we have a group coming from France, Le Banquet Céleste."
But mostly the cantata series offers performing opportunities to the plethora of local talent pouring out of the city's three main music schools: McGill University, the Université de Montréal, and the Conservatoire. "There are so many wonderful young musicians in our city," Lagacé said. "We owe it to them to give them opportunities to perform."
Lagacé does not impose stylistic uniformity. About 60 percent of the performances are on period instruments. "I don't want to make rules about these things," she said. "I just want the highest level of performance possible."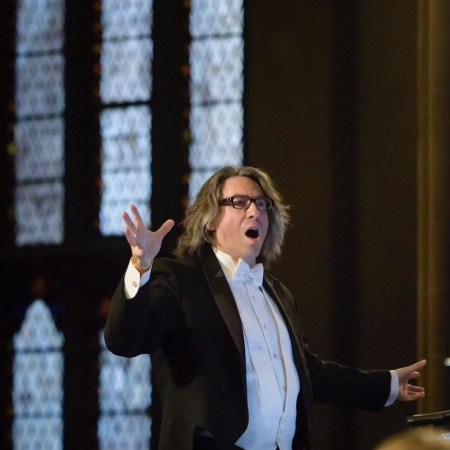 Bourgie Hall was reconfigured from the nave of one of Montreal's venerable downtown churches, the historic Erskine and American Church, which closed in 2004. In 2008, the city's main art museum, which sits adjacent to the church, bought the building and reconstructed it into a gem of a concert hall.
In her formative years, Lagacé had attended many services at the church, where her mother served as organist and where George Little directed Sunday performances of Bach cantatas. Within the churchly context of Bach's cantatas, Bourgie Hall is a natural, even boasting of twenty original Tiffany stained-glass windows that earned the building a National Historical Site designation from the Department of Canadian Heritage. In addition, the hall can boast that rare combination of intimacy and spaciousness, and excellent acoustics from every seat. Arte Musica, the foundation behind the hall, presents between ninety and one hundred concerts per season, all overseen by the irrepressible Lagacé.
I attended the opening concert of the third season on Sept. 25 (eighteenth Sunday after Trinity this year) to hear Cantatas 45 (Es ist gesagt, Mensch, was gut is), 96 (Herr Christ, der ein'ge Gottessohn) and 113 (Herr Jesu Christ, du höchstes gut). One of the cornerstones of Montreal's early-music scene, the Arion Baroque Orchestra, was on stage, led by guest conductor Alexander Weimannn. Some scrappy violin playing detracted from the overall excellence of the band, but this was more than offset by sublime contributions from flutist Claire Guimond, sopranino recorder player Alexa Raine-Wright, and oboists Matthew Jennejohn and Daniel Lanthier. The vocal soloists — soprano Hélène Brunet, mezzo-soprano Laura Pudwell, tenor Philippe Gagné, baritone Jesse Blumberg — also served as the chorus, which left one aching for the full sonority demanded from the sumptuously contrapuntal texture of the opening chorus to Cantata 96.
Lagacé's grand musical journey still has a long way to go — more than five years  — but the final concert on April 24, 2022, is sure to mark a historic date in the history of music in Montreal — and North America.
Stay abreast of events here.
Formerly a horn player in the Montreal Symphony, Robert Markow writes program notes for that orchestra and many others in Canada, the U.S., and Asia. He writes regularly for such classical music journals as American Record Guide, Fanfare, Symphony, Strings, The Strad, Opera, Opera News, and Opera Canada.